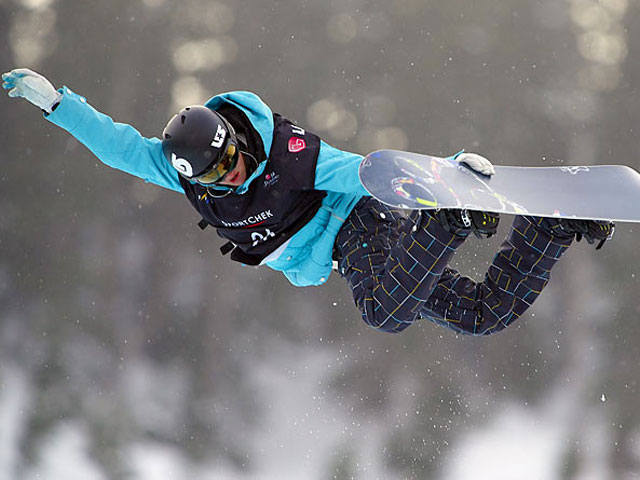 Wanaka, New Zealand – Kelly Clark of West Dover, Vermont, started her season off on top of the podium at the Burton High Fives, the first halfpipe competition of the season. Her scorching second run of a 94.60 gave her the win with a frontside 900, backside 540, front 700, cab 700 to a stalefish.
The contest was set up in a jam-style format with a one-hour window for riders to earn their best run scored. Spain's Queralt Castellet took second and Kaitlyn Farrington of Bellevue, Washington, took a strong third at the Snow Park, New Zealand event.
"The girls rode really great today and Queralt [Castellet] and I were run-for-run throughout. But in the end I was really happy about my riding and it was so much fun to be putting down 9s and 10s in the summertime," said Clark.
For the men, Japan's Ayumu Hirano took first and fellow countryman Ryo Aono came in second. U.S. Snowboarding teammate Greg Bretz of Mammoth Lakes, California, bounced back from a 2012 season riddled with injuries to land third in a tough field of men. Greg's solid run of a frontside 1080 tail, cab 1080 nose, front 900 lein, back 900 tail to a frontside 1080 double cork scored him an 88.60.
Next up is the FIS World Cup August 25–26 at nearby Cardrona. It will be the first competition of the 2014 Olympic qualifying period.
Click Here To Visit The U.S. Ski And Snowboard Association
Photo via sikids.com