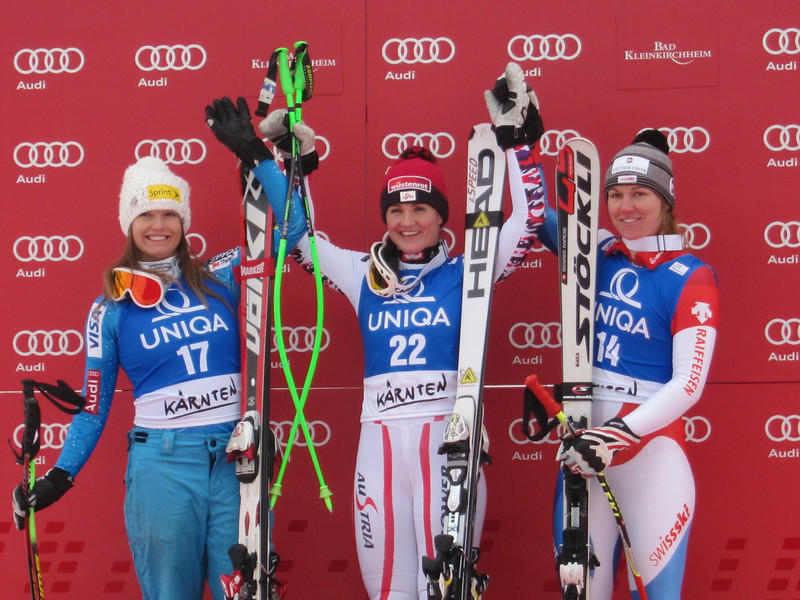 Julia Mancuso was second in the Bad Kleinkirchheim, Austria downhill for her third podium of the season. Photo by Doug Haney/U.S. Ski Team.
BAD KLEINKIRCHHEIM, Austria - Julia Mancuso (Squaw Valley, CA) stormed to second and led three Americans into the top 10 at the Audi FIS Alpine World Cup downhill in Bad Kleinkirchheim. World Cup overall and downhill leader Lindsey Vonn (Vail, CO) survived a big mistake right out of the starting gate to finish fourth, missing the podium by a mere five hundredths. Reigning downhill World Champion Austrian Elisabeth Goergl of Austria won for her first World Cup downhill victory.

"It was a really cool to see such a solid performance from our team," Julia Mancuso said. "Lindsey is always fast, but it was good to see Stacey in there and Laurenne right back in it after her crash in Lake Louise."
Lindsey Vonn, still fighting a stomach bug, expanded her Audi FIS World Cup overall lead by finishing fourth. Vonn also continues to lead the World Cup downhill standings.

"I'm really happy for Julia with second and for Liz Goergl for winning at home," Lindsey Vonn said. "I'm still happy with fourth considering where my strength is, but Lizzy and Julia skied really well and deserved to be on the podium."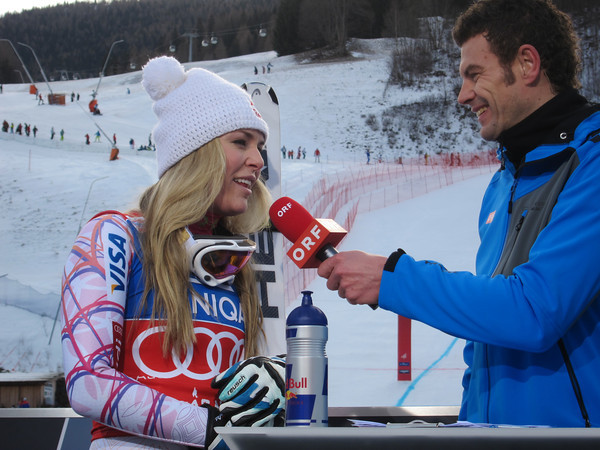 Lindsey Vonn interviews with ORF after finshing fourth in the Bad Kleinkirchheim downhill. Photo by Doug Haney/U.S. Ski Team.