With an amazing season already under its' belt, Jackson Hole was treated to the perfect spring storm in March, bringing 22" in 24 hours and then going bluebird. The snow was fluffy, light and deep everywhere and shouts of excitement could be heard all over the hill as spring breakers and locals alike reaped the benefits of the blizzard. Now with 10 days left of its season, Jackson Hole has reached 500" of snow and the white stuff is still falling on the Tetons. Check out some of the photos and videos (below the fold) from a great week!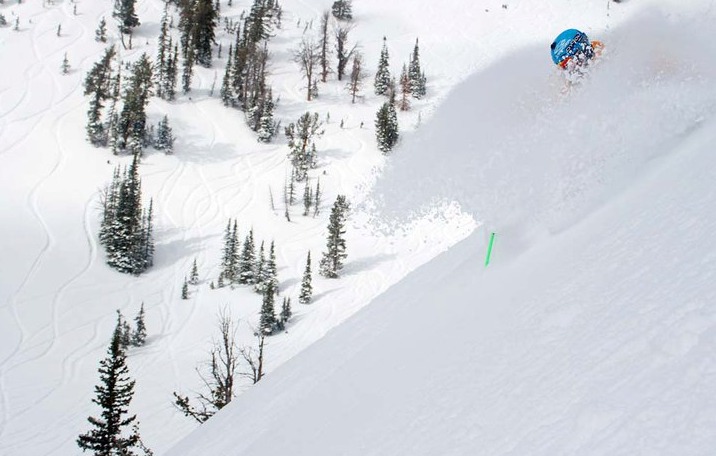 Happy Wednesday Photo courtesy of Julie Weinberger
POW POW POW Photo by Julie Weinberger
In bounds and in yo face! Photo by Julie Weinberger
The Cirque at its' finest Photo by Julie Weinberger
With exactly 10 days left in Jackson Hole's lift serviced season, the mountain is showing no sign of letting up. Last Thursday's 17" was followed up this week by another round quick hitting 28" of snorkel worthy powder. LET IT SNOW! Skiing: Than Volk & Will Hagna
Kinger and friends enjoy the spoils of 16 inches of new in 24 hours, pushing the season total for Jackson Hole over 500 inches. More to come, for now I have to go to sleep so I can get up and ride more pow in the morning!
A spring storm dumps 30" in 36 hours on the Tetons. With the powder frenzy in full effect, we decided to bust out the snorkel and have a little fun!