August 30, 2011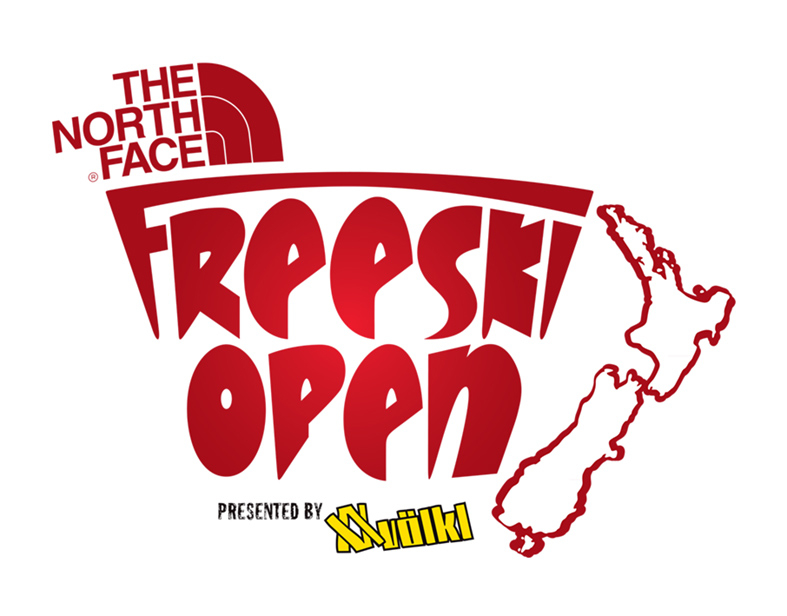 Freeski Open of New Zealand press release:
Wanaka, New Zealand — Over 100 athletes have converged on Wanaka for The North Face Freeski Open of New Zealand, presented by Volkl, which begins with the slopestyle qualifiers and semi-finals on Thursday, Sept. 1 at Snow Park. Now in it's seventh year, the Freeski Open is officially recognized on the international freeski World Tour alongside the world's biggest freeski events and has established itself as the biggest event of its kind in the southern hemisphere attracting the world's best freeski athletes from across the globe.
Confirmed riders this year include current overall world freeskiing champion and winner of both the slopestyle and halfpipe competitions at the recent Winter Games NZ, Gus Kenworthy (USA); New Zealand's own Jossi Wells (2010 overall world freeskiing champion, currently ranked fourth overall); Switzerland's Elias Ambuehl (ranked eighth overall and sixth in slopestyle); America's Alex Schlopy (ranked ninth overall and fourth in slopestyle), Joss Christensen (ranked 11th overall), David Wise (ranked fourth in halfpipe), Taylor Seaton (two-time NZ Freeski Open halfpipe winner), and Nick Goepper (slopestyle winner at one of the 2011 Winter Dew Tour stops and an X-Games competitor) along with Italy's Markus Eder (winner of the Big Air at the Polish Freeski Open and a Winter X Games Europe competitor), Finland's AJ Kemppainen (Winter X Games Competitor), Switzerland's Nils Lauper and Canada's Vincent Gagnier.

The heavy hitting women's field will see overall world champion and winner of all three Winter Games NZ freeski events, Devin Logan from the USA, going up against France's Anais Caradeux (ranked second in halfpipe), Canada's Kim Lamarre (ranked fifth in slopestyle and slopestyle winner at last year's NZ Freeski Open), America's Jen Hudak (ranked seventh in halfpipe), Sweden's Emma Dahlström (ranked seventh in slopestyle and slopestyle winner at the European Freeski Open) and New Zealand's Janina Kuzma who took second in halfpipe at last year's NZ Freeski Open.
Photo: Bobby Brown competes in slopestyle at the Freeski Open NZ Credit: Camilla Stoddart
"Our goal has always been to provide a proving ground for New Zealand's athletes against the best in the world in our own backyard," said Freeskiing NZ's Hamish Acland. "We also recognize that in providing an event of this calibre we have the ability to promote NZ to the world as a premier training and competition destination."

The Freeski Open covers three major freeski disciplines: Slopestyle, Halfpipe and Big Mountain.
"Within the freeskiing community being able to ski all aspects of the mountain is highly regarded," explains Acland. "The North Face Freeski Open is unique on the world stage as it allows for skiers to compete in both freestyle and freeride competitions."
"I think this is pretty cool as it shows the public all aspects of the sport but also lets skiers like Taylor Seaton, two-time halfpipe champion, go up against the freeride guys and on the other side, lets one of the world's best big mountain skiers, Janina Kuzma, go up against the top women in slopestyle and halfpipe."
The Association of Freeskiing Professionals (AFP) includes the Slopestyle and Halfpipe as an AFP points earner while the Big Mountain is a Freeride World Qualifying (FWQ) Event.
This year's slopestyle course has been designed to ensure the best possible features for throwing down big.
Head Judge Rafael Regazzoni is looking forward to some intense competition. "The slopestyle course looks sick, the best I have seen so far in New Zealand. The field is so strong, the competition will be sweet."
"What happens here in New Zealand is really important," said Regazzoni. "The first competitions of the season give us a good insight into freeskiing's progression and what we will see at the Northern Hemisphere competitions."

Snow Park provides the ultimate venue for spectators with easy viewing from the Woolshed Restaurant or from virtually anywhere on the mountain. Those who can't make it up to see the event live can check out the video highlights by logging on to nzfreeskiopen.com/tv/11

Live results will be available throughout the event at nzfreeskiopen.com/live/

The North Face Freeski Open of NZ Schedule
Wednesday, August 31 – Rider Registration, Halfpipe and Slopestyle Training, Snow Park
Thursday, September 1 – Slopestyle Qualifications and Semi-finals, Snow Park
Friday, September 2 – Slopestyle Finals, Snow Park
Saturday, September 3 – Halfpipe Qualifiers, Semi-finals and Finals, Snow Park
Wednesday, September 14 –Kicking off the Big Mountain competition of The North Face Freeski Open, the competition will be the first best weather day from the 14th onward, held in either The Remarkables Shadow Basin, Alta Chutes or Treble Cone's Motatapu Chutes
For the official event website, log on to nzfreeskiopen.com