From the Boston Globe: OSLO — Five people were killed and one person was dug out alive after Swiss and French skiers were buried by an avalanche Monday on Norway's Arctic fringe.

Rescuers located the victims through beacons from their radio transceivers, but only the first person they found survived, a Swiss man who was taken to a local hospital in stable condition.
Here is the slide in Engnes Valley. Photo: Arild Hansen
A 3,000-foot wall of snow came crashing down on the skiers on Sorbmegaisa mountain, 40 miles east of the northern city of Tromsoe, police spokesman Morten Pettersen said. The last victim was found buried under 20 feet of snow.

Four Swiss and one French skier died in the avalanche, which started at a height of 3,600 feet and was 2,000 feet long.

Jenny Piaget, a spokeswoman for the Swiss Foreign Ministry, confirmed that four Swiss citizens had been killed and one injured. They were not named.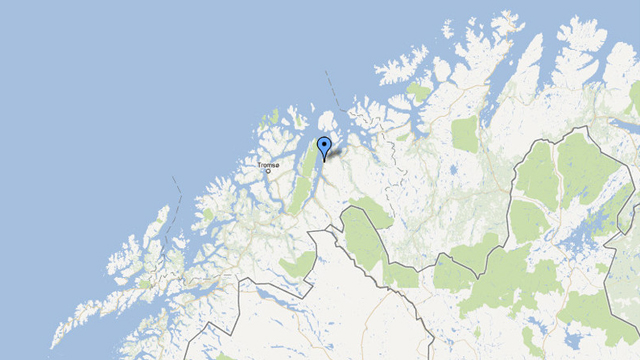 ACCIDENT LOCATION: The avalanche was in Alta municipality in Troms earlier today.
The victims were among 12 people out skiing when the avalanche struck about 2:30 p.m.

Rescuers tracked the avalanche transceivers through the heaps of snow as they scrambled to dig out the victims. Police announced after 7 p.m. that the last victim had been found.

"It was a demanding search,'' said Tor Indrevold of the local Red Cross team, explaining that rescuers were "digging down two stories'' of snow.

The northern tip of Norway is popular among tourists who come to experience the Arctic wilderness or marvel at the Northern Lights. The region also offers cross-country skiing, reindeer sledding, ice fishing, and snowmobile rides.

But avalanches are common in the area. Two Norwegian skiers were killed by a snowslide on the island of Kvaloeya, just outside Tromsoe, in February.

Indrevold said the weather this season had raised the risk of avalanches, since heavy snow was followed by mild weather. He said the avalanche danger level in the area was three on a five-point scale.