Lake Wanaka World Heli Challenge Launch Day 2011. Photo by Tony Harrington.
Lake Wanaka, NZ - In less than two weeks, many of the world's top skiers and snowboarders and a handful of up and comers will converge on Wanaka, New Zealand, to take part in the 2012 World Heli Challenge.
X Games Medalist Antti Autti and Olympic Medalist JJ Thomas will see if they have what it takes to seize the top snowboarding spot from defending champion Benny Bright.
Antti Autti, a Finnish snowboarding star, shot to fame when he defeated big-name talents Danny Kass, Andy Finch, and Shaun White in the Men's Superpipe at the 2005 Winter X Games to claim the gold. He is one of two snowboarders, along with Steve Fisher, ever to beat Shaun White in the X Games Superpipe.. He was on the X Games podium again in 2009, taking a bronze medal.
Olympic snowboard superpipe medalist JJ Thomas (USA) was named Fuel TV's Comeback Rider of the Year in 2010. He earned his Olympic medal in 2002 and then took time away from competition to focus on filming. He rededicated himself in 2009, pushing for more amplitude, style and a dipped shoulder that increased the difficulty of his tricks. Thomas will travel from his hometown of Encinitas, California to fight for the title of world's best overall rider.
New Zealand's Maria Kuzma, currently ranked number four on the Freeride World Tour, will be back to try to regain her title from last year's winner (also a kiwi), Abby Lockhart.
Austria's freeskier Sandra Lahnsteiner will go head to head with last year's winner Janina Kuzma (NZ), who's currently ranked sixth on the Freeride World Tour and who's maintained the World Heli Challenge title since it's comeback three years ago.
Lahnsteiner has featured in several movies including "Made in Austria", "As We Are", "A History of Snow" and "Check Your Risk." The 2003-'04 Austrian Skier Cross Champion also competed in Big Mountain and in the 2010 Freeride World Qualifying Tour.
Big mountain skier, Sam Smoothy (NZ) will be back to defend his title as men's overall skier. Over the Northern Hemisphere winter, Smoothy became the first ever to stand on the Freeride World Tour podium at three consecutive competitions and, after remaining in first position for most of the season finished ranked fourth overall. Smoothy will face some stiff competition from slopestyle champion, Markus Eder. In the end, will it be big mountain skills or the freeski tricks that win the day?
"We are excited to welcome back several returning athletes this year as well as a handful of first timers," said event founder Tony Harrington. "We're also looking forward to hosting our new Young Guns, Drayden Gardner (USA) and Luke Stavely (AUS). They will join local Finn Bilous and returning Young Gun Mitch Reeves in this year's field."
There are still a few spots left for competitors who'd like to experience the premier adventure lifestyle event on the planet and see how they fare against top skiers and snowboarders from around the globe, but time's running out! Those interested in claiming a spot can e-mail bex@worldhelichallenge.com.
For more information and a full calendar of events go to www.worldhelichallenge.com
About the World Heli Challenge
The World Heli Challenge brings together the cream of snowsports athletes from around the globe to compete in a unique helicopter-accessed competition. The goal is to find out which athlete is the best "all rounder" by combining their freeride and freestyle strengths to showcase their overall talent on snow. The main event period from August 1st to 16th is jam-packed with events, parties and adventure days. For the first time this year, one athlete will be named the overall best all mountain rider. This further separates the World Heli Challenge from any other event on the globe. Skiers and snowboarders will compete on an even field, but only one will come out on top. Will it be a skier or snowboarder?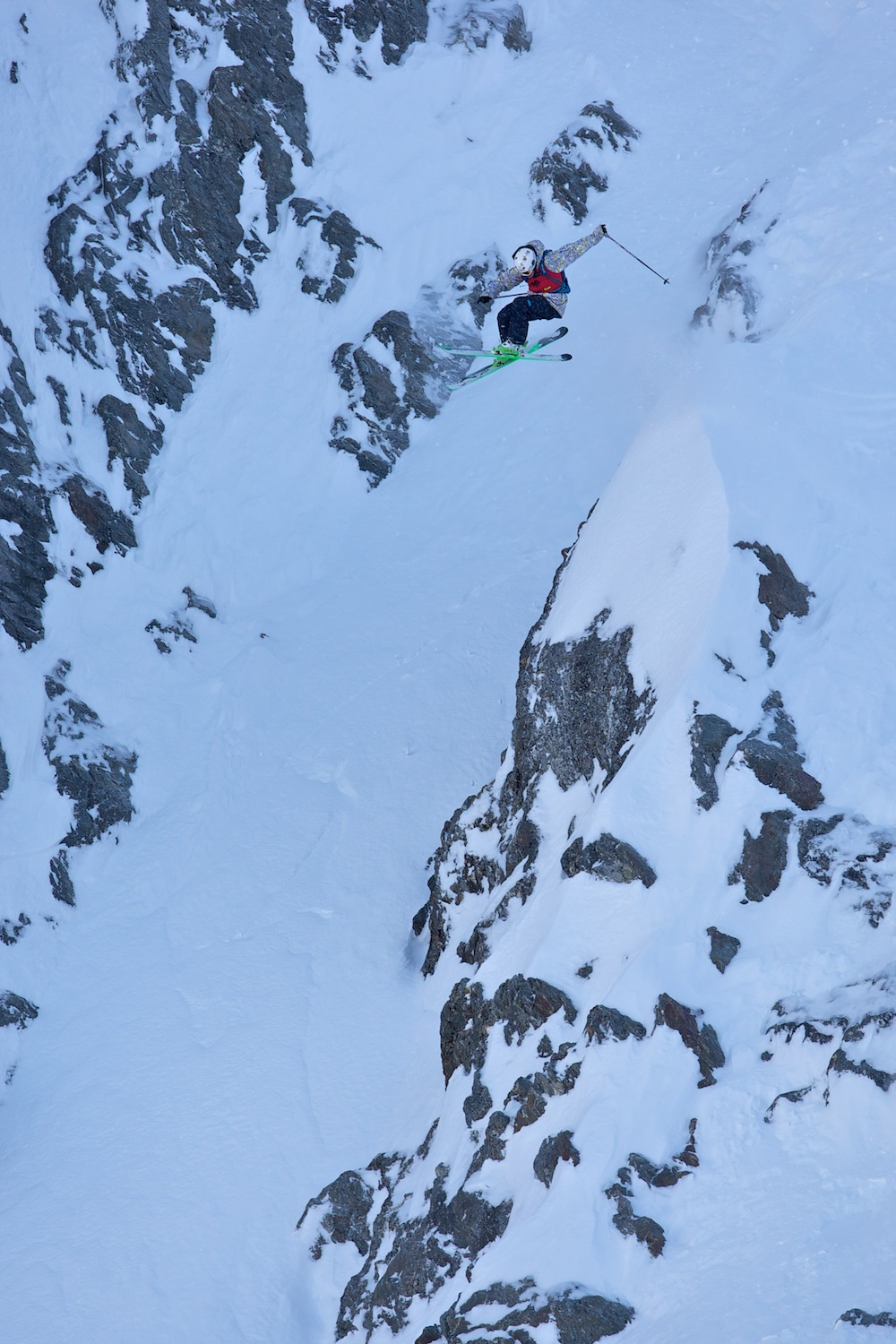 Sam Smoothy busts a clean air during Extreme Day 2011. Photo by Tony Harrington