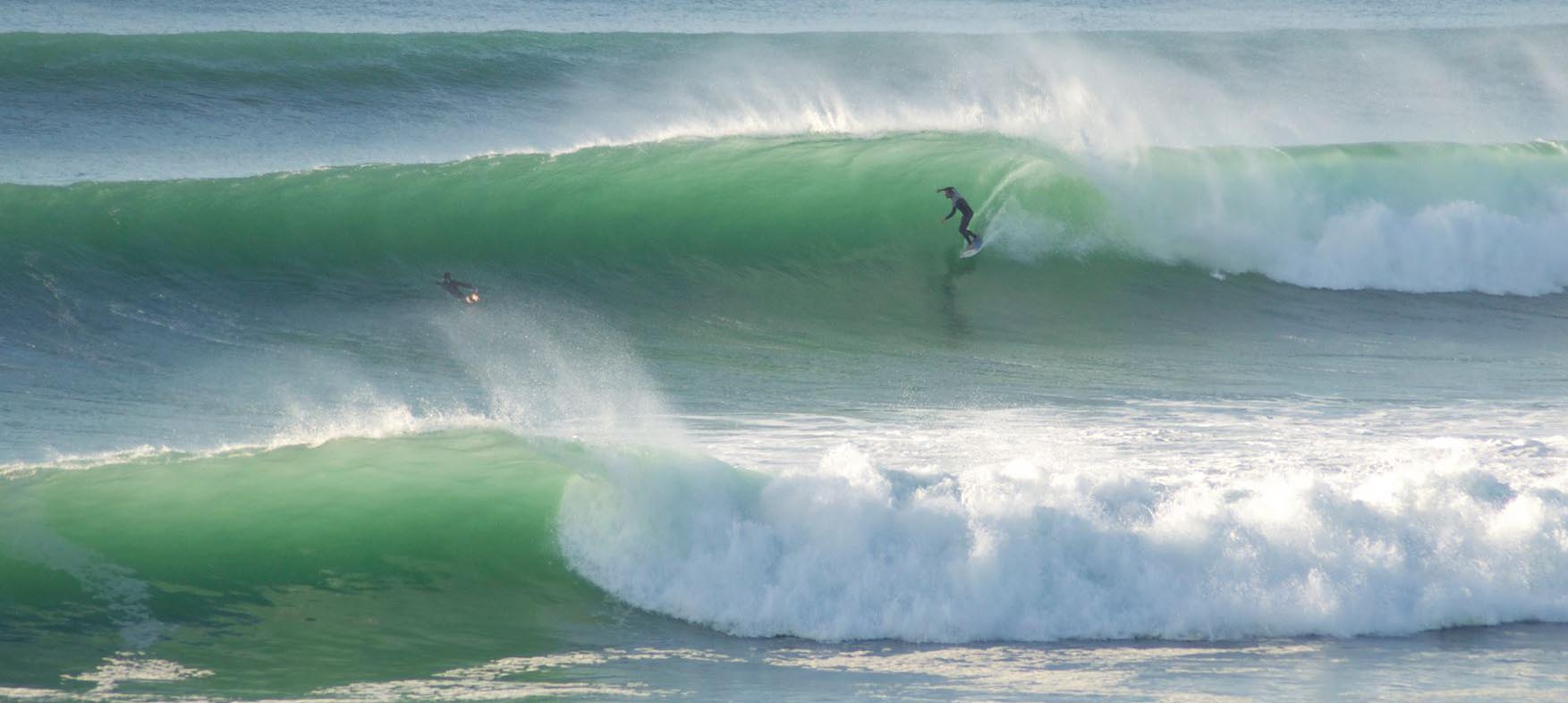 Im 38 years old from New Zealand and this is my bad year, but with the coolest wife on the planet, it started on the French coast, where I live 6 months of the year, uncrowded waves and a great crew a true French experience! Bought 3 new surfboards trained all April in the pool to get ready for the summer season got my flat and started waxing the new sleds up.
My wife and I have a deal and believe it or not it works, she works more in the summer so I can surf and I work more in the winter so she gets more ski time. Im still on the hill 3-4 days a week but she's up 1st lifts every day. She's just as passionate as I am about riding!
Example of why I married this women... The day we got married a good swell hit Morocco, the day after she booked my ticket to the coast for 3 weeks and one of my mates and her sister took my wife on our honeymoon through the Sahara. (She was sick most of the time anyway poor girl). Waves were pumping and she met up with me on the 4th week. Im not a complete prick thou my Mother-in-law will tell you different when she saw the ticket. We don't take a lot seriously in our marriage apart from our sports!!!
Anyway the summers waves started of slow and when the swell hit I was ready, ready to run down the beach and land on a broken bottle and take the end of my toe off! Surfed the session 6-8 foot then walked the dune and forest track home. Tried as hard as possible to heal it quick!
Next swell broken board, new!
Week later my beautiful Friend Simon Andrews died in front of us racing super bikes on tv, 4 days later my 5 year surfing buddy Eugene hung himself in the garage of his flat. So Heavy!
Next big swell foot is strapped pulled into a nice pit ended up in the shallows and boom board rail to the face, broken nose, black eyes, stitches and now need an opp so I can breath properly as that was the 3rd year in a row I have done it. Board creased, new!
Sep-oct pumps in France we all wait for it, took a monster late drop did make it broke my thumb, creased another new board. Still got some amazing waves and some great times with the crew.

Someone turned the switch that week the wind turned on shore and the rain started, wife was amping to get to the alps, so we packed up early November and drove 8 hrs to the mountains. She trains and climbs and I have a Gas Gas 250 trial bike you can take anywhere its a truck load of fun. Yep came round the corner gave it to much and crashed the thing, took the skin off my arm and you going to love this split my arse. Burning hot pain that never lets up!
No stress put the bike in the garage with the broken boards embarrassing trip to the doc and healed up ready for the snow to come. Had to ask Laura my wife to get some new sleds for the winter as my old ones had seen better days.
Got a Jeremy Jones split, Burton fish and a ride Buck wild, sick lets go just waiting for snow. As most people know we had a bad start to the season here in France but enough to get the legs warmed up ready for when we can do the big stuff. Pete, my wife and a few other crew went up for a couple of runs, had in my head its been a hard year for injures so take it easy..... yep saw a small hit was just going to butter the tail across it and ride down the other side. Well the other side was a 6m drop into a valley filled with rocks and ice. Heaviest hit Ive ever taken, broke my neck, fractured my pelvis and dislocated my shoulder, small face fractures and internal bruising.
Heli to hospital out for 3-4 months, was told I should be dead, if it wasn't for the fitness I would have been. Sitting in my flat now watching the snow fall!

My wife I have no words she is an amazing human and never leaves my side unless she has to go to work and do both our jobs. Never complains!
To be honest I am just happy to be here knowing there is always next season, my friends are amazing the support I get on a daily bases is unbelievable! When things go wrong I would not want to be anywhere else but in a ski resort, everyone knows the drill and they all pull together to help.
See you lot next season thanks to everyone!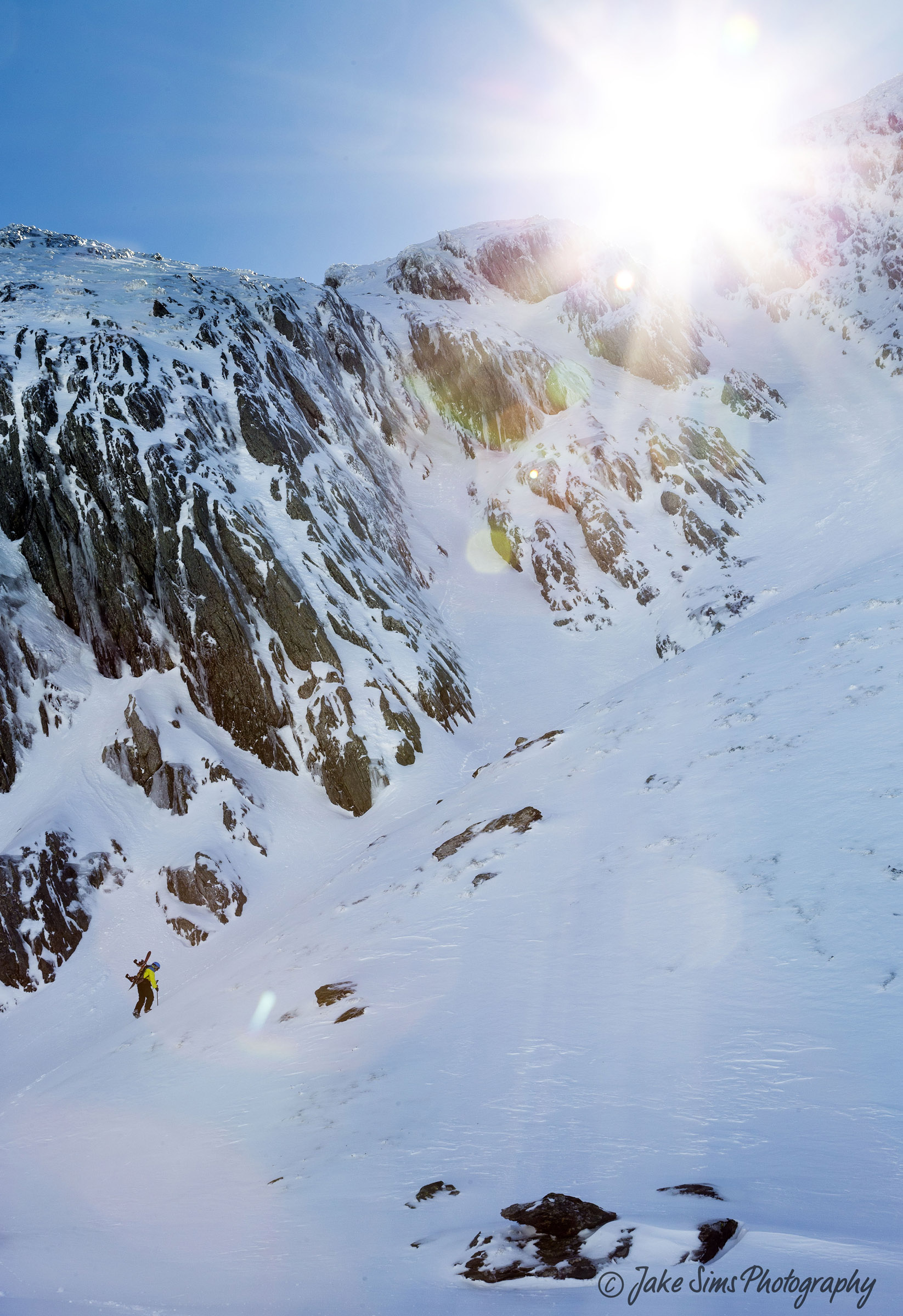 PS The guy James Bedall was in a avalanche just after this photo was taken and then month and a bit later shattered his ankle in a climbing fall and is out for most of the winter. #demonsavers Demon SNOW & DIRT www.uniquholidaysltd.com