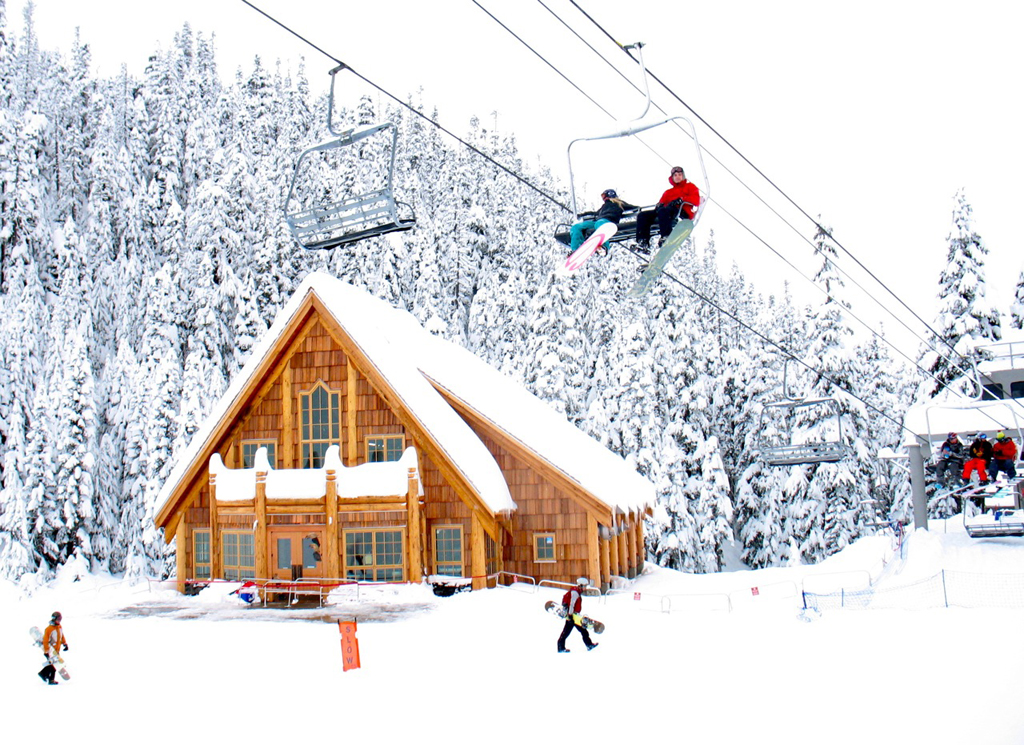 The inside of Mount Baker's Raven Hut smells the way a mountain lodge should. Rustic. Natural. Piney. The 9-foot tall, 350-pound doors of the lodge are adorned with brass ravens. The handles are constructed with chairlift cable. Through the doors come the smells and huge, natural beams that create enormously tall ceilings. Duncan Howat, the general manager and president of the ski area throws a log on the fire, within the two-sided stone fireplace.

The lodge is the vision and pride of Howat. As soon as I arrived at Baker, Howat threw my skis on the back of his new snowmobile and we pinned it for the Ravens Hut at the base of chairs 4, 5 and 6. He beamed as he gave me a tour of the new building. Howat said he wanted to create a classic. The 10,000 square foot, $3.5 million dollar lodge is a rebuke to contemporary structures and a testament to 1920s, Cascadia architecture.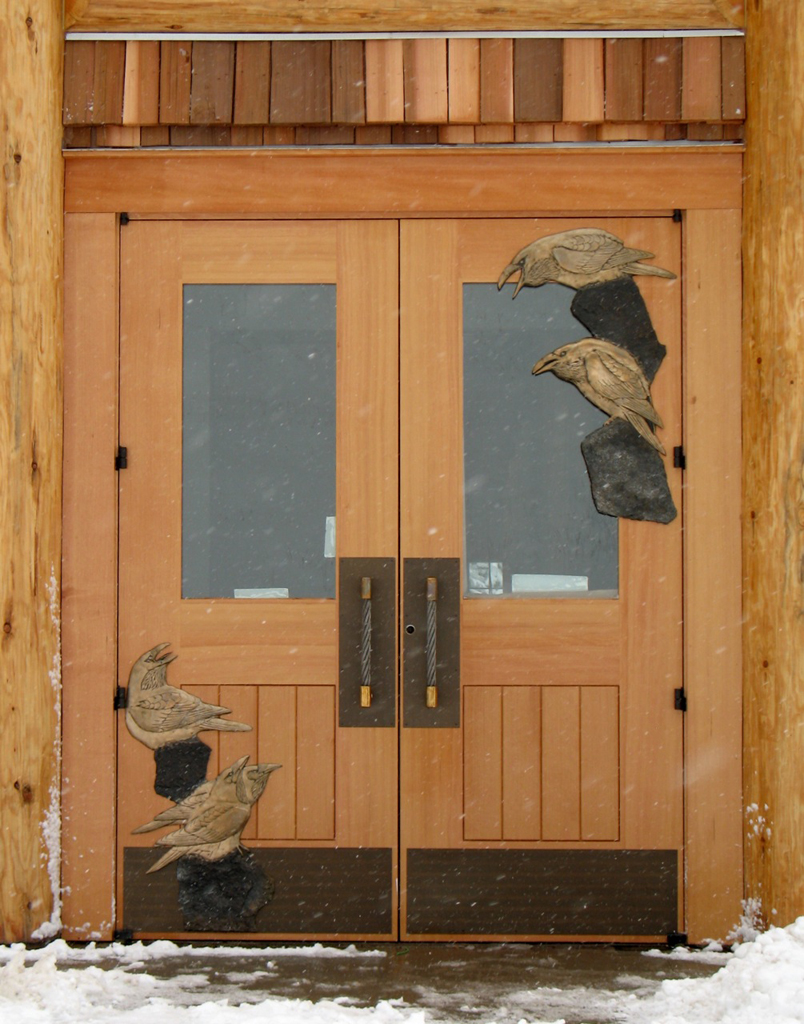 Features of the lodge include a full menu and a bar with taps that Howat says provide the coldest brews north of Seattle. The bar and the tables within the lodge are made out of old bleacher seats. The materials used to build the lodge all came out of the Northwest.

The crew broke ground on the hut last July. Their first task? Removing about 12 feet of snow. The crew worked 14-hour days, 7 days a week to complete the lodge for an early December opening. Opting for a natural look, Howat chose not to stain the local timber and shingles used to construct the lodge. The finished product is consistent with a ski area defined by its organic, no frills approach to skiing.

Outside the Ravens Hut, the first flakes fall in what seems like weeks. Later in the afternoon the winds pick up and limit visibility. The piney, warm Raven Hut provides the ideal respite.