The hotly contested Jumbo Glacier. Photo by Douglas Noblet/Wild Air Photography.
For over a quarter century, proponents of a proposed half billion dollar, year-round ski resort in the Purcell region of British Columbia have been stubbornly turning muffled ears to environmental groups, recreationists and native first nations groups opposed to such a development; Jumbo Mountain and its glacier are contested ground.
At the peak of its hubris, the pro-development corporation behind the plan had the always-open-for-business provincial Liberal party give them a permit to create a new resort municipality, Jumbo Glacier Resort Municipality. What this in effect created was an appointed mayor, a council (as in unelected) and municipal status for a town that didn't even exist when it was formally recognized in 2013. The so-called resort municipality was then consequently eligible for hundreds of thousands of dollars in provincial monies.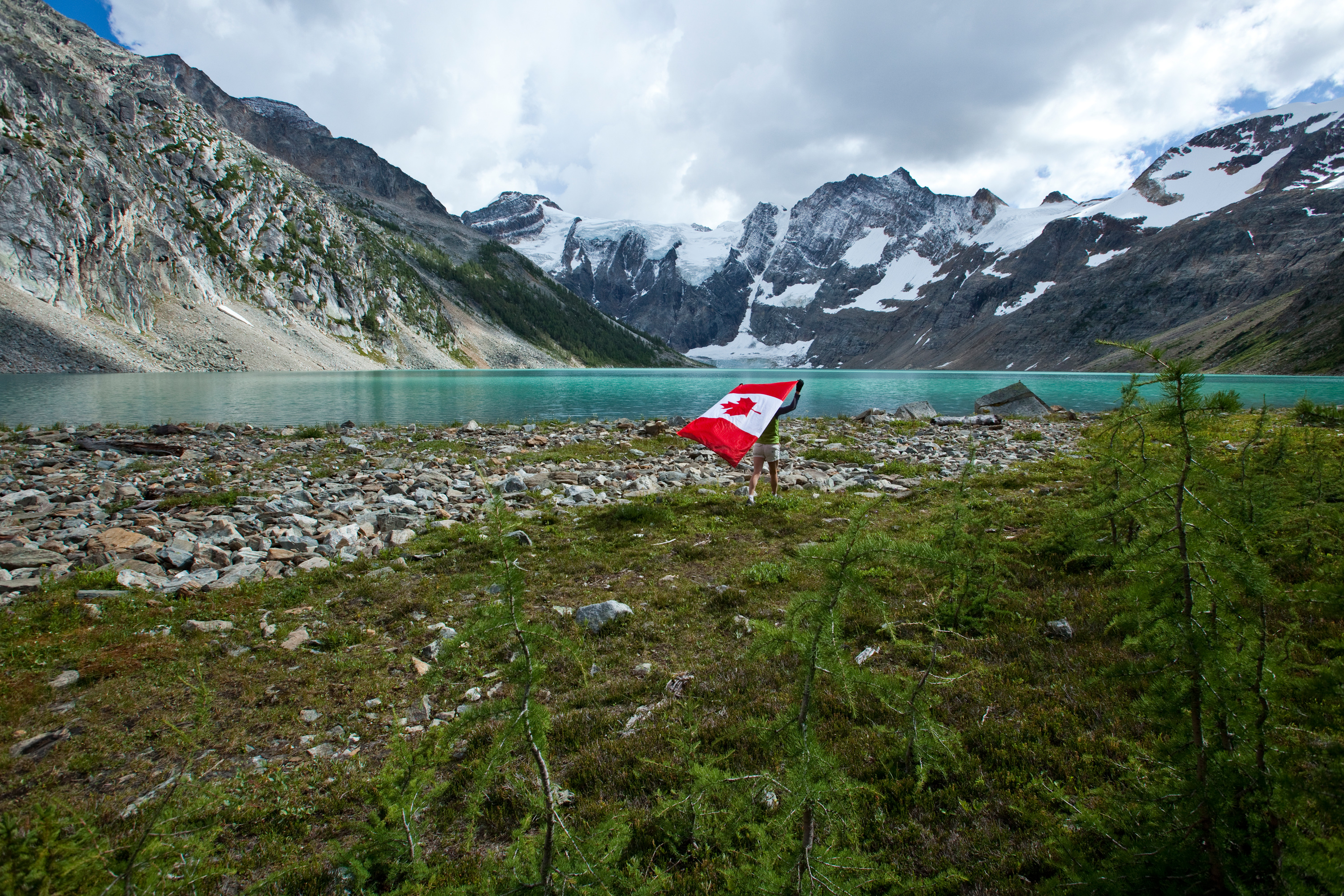 Photo by Lucas Jmieff.
In a CBC interview from 2012, nearby Invermere mayor (Invermere and Panorama Ski Resort are a mere stone's throw from the proposed Jumbo) Gerry Taft had this to say: "From my perspective, this is a back-room deal, which is a slap in the face for democracy. It creates a community or town which has no people, and has an appointed council which is then able to pass land use decisions and zone land and increase the value of land without being accountable to any local population." From the same 2012 article, the provincial government defensively stated that "the project has gone through the most exhaustive public consultation in B.C. history," and that "the project will attract $900 million in investment and create 750 permanent jobs."
As noted in the same CBC piece, though, as was the case with the projected figures, even in 2012, financing for the project had "still not been made clear…"

While "KEEP JUMBO WILD" and "I (heart) JUMBO WILD" stickers have become virtually ubiquitous throughout the Kootenays, until recently, the real estate interests pushing Jumbo forward had taken on a visage not unlike the powers looking to capitalize on Dumbo's ears and prospective returns. While "massive" may be the operative word, the audience here in the Kootenays takes an exception to activities that look exploitative or circus-like. Despite observances from the government of the day that the project had gone through an exhaustive public consultation, many that attended those same consultations felt the resort would still be rammed down their throats despite their best protestation.
This was an especially bitter pill for first nations groups who identify these ancestral lands as being sacred (see Ktunaxa and Sinixt First Nations).
And then there's the business case. Even a cursory read of Downhill Slide ought to convert the most myopic of ski-hill barons to mending their ways or scaling back plans for "the next big thing," and whether it has been cash flow, climate change, bad press or definitively flat numbers for skier and ski industry growth that has stalled Jumbo, the fact is the business case is full of holes.
While boosters may have hoped to attract petro-dollar-flush Albertans to the joys of second or third home ownership, oil and the Alberta economy have taken a serious nose dive. And the last major resort expansion that took place in B.C.–Revelstoke–has never materialized into the rivers of cash angel and alternate investors had hoped for. It's is a great place full of some great people, but it's never going to be a Vail.
And that's a good thing.
What's truly staggering, though, is that with all of the political, environmental, social, and recreational opposition to it, not to mention the complete lack of a business case for it beyond the real estate model, the proposed living dead resort turned real life resort municipality still refuses to die; like the villain or secondary character that just can't die a timely death, the B-movie caricature that Jumbo has become is now bordering on comical.
It just… keeps… coming… back!
Take the Wikipedia entry for Jumbo Glacier. Instead of discussing the elevation, coordinates, or mass of an actual glacier like, say, Horstman Glacier, the Wikipedia entry for Jumbo has been totally hijacked, any pertinent info on the actual Commander/Jumbo Glacier is a footnote to this first line: "Jumbo Glacier, also known as Jumbo, is a mountain resort municipality within the Regional District of East Kootenay in southeast British Columbia, Canada."
Furthermore, in a desperate attempt to extend the duration of their environmental approval for the resort, proponents mud-slapped some concrete together in April.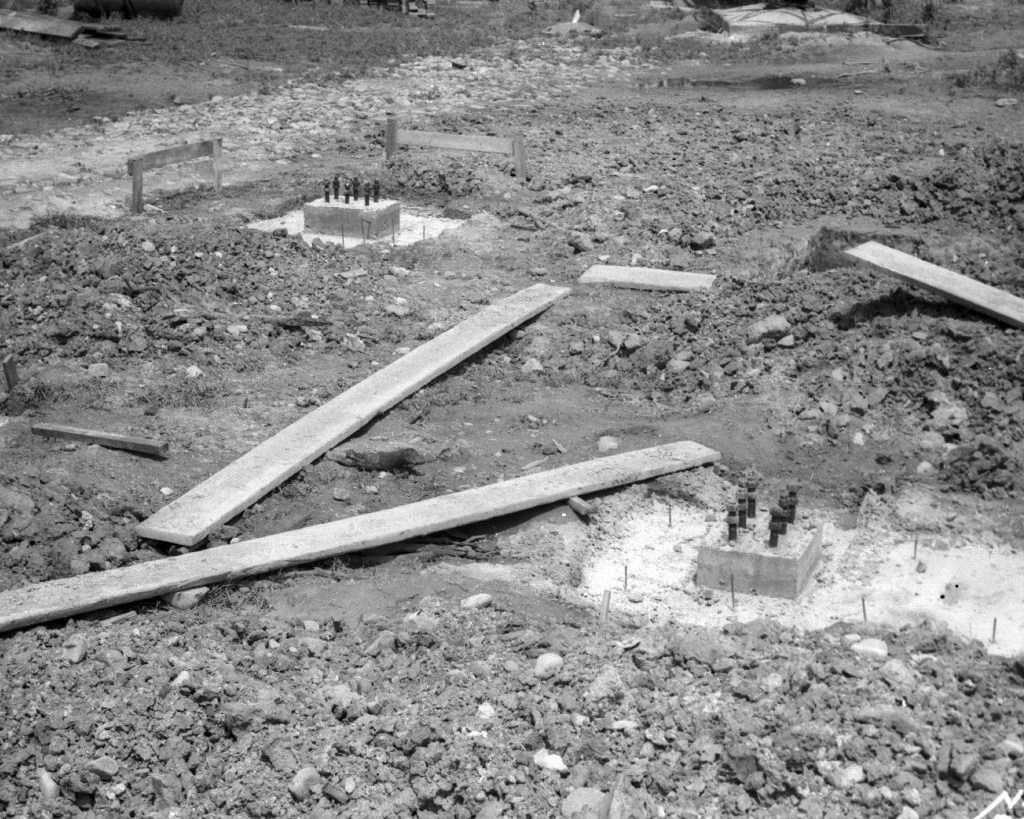 Some concrete. Not from Jumbo, but from a project that's decidedly further along.
According to a statement from Jumbo Wild on April 21st, Jumbo's hasty concrete job was merely an attempt to show some visible construction–and it was even built in an avalanche slide path:
Immediately prior to expiration of Jumbo Glacier Resort's environmental approval, two small cement slabs were poured in an attempt to demonstrate that work on the proposed development was substantially started. These slabs apparently represent the day lodge and an additional service building. Currently, BC Environment Minister, Mary Polak, is making a decision as to whether the construction of the proposed $600 million dollar venture can be considered "substantially started." Any development must meet conditions set out by the Environmental Assessment Certificate.
The Environmental Assessment Certificate includes a very specific legally binding condition that residential and commercial structures are to be located completely outside avalanche hazard areas. However, avalanche reports prepared by Dynamic Avalanche Consulting Ltd. of Revelstoke, and made available this week, state clearly that both of these cement slabs are within avalanche hazard zones.
"The cement slabs are not only not a substantial start of a planned mega-resort, they are in clear contravention of binding Environmental Assessment conditions," according to John Bergenske, Conservation Director for Wildsight. "Its clear to us that these slabs on grade, without foundations, were a last minute attempt by developers to show that 'something' had been done—a far cry from a substantial start. Now we learn that the placement for both the service building and day lodge slabs are in areas not permitted under the conditions of the Environmental Assessment Certificate. Given the serious concerns about building placement, compliance issues and the risk to public safety, this should be the final chapter in the story of this ill-fated real estate scheme."
Its time for the province to act in line with its own legislation and cancel the Environmental Assessment Certificate," states Bergenske. "We strongly believe that not only has there been no substantial start, but the last minute attempt to show activity contravenes the very agreements the developers have agreed to meet."
The short-hand? Jumbo Resort's "foundations" were poured in a slide path.
Finally, opposition to the resort received some welcome news this week. On June 19th, Environment minister Mary Polak announced that she had "determined that the Jumbo Glacier Resort project has not been substantially started."
You can read the long-form version of the statement here. Or you can skip ahead to this: while there won't be any lifts going onto Jumbo anytime soon (hopefully ever), you can take comfort in knowing that people power, peaceful protest and long-term battles of attrition can result in great things. Ms. Polak's determination that Jumbo had not substantially started their project means that the environmental certificate for the project has been pulled, and that the resort can no longer move forward with plans for development. If they still want to do so, this effectively means that Jumbo's boosters would be starting at square one all over again, which I certainly hope they're not likely to do.