An international crew, the #Crowdtrip team is Vancouver-based with one Swedish guest and a Polish former pro mountain biker. Lovers of mountains all and each having found a way to work passion for the outdoors into real careers, the four members of team #Crowdtrip will be your remote-control adventures, ready to tackle any challenge you put them and their BMW X5 up to as they venture over 3,600 miles to the summits of all six Mountain Collective destinations within the span of three short, high-spaced, crowd-sourced weeks.
Theo Birkner
The de facto leader of the #Crowdtrip, Theo was born on British Columbia's west coast and although he's spent much of his life chasing interesting opportunities in North America, Europe, and Africa, he lives for his wife, the mountains, and the sea of B.C. and won't be moving away from any of them anytime soon. Having spent the last ten years ski patrolling and working in the avalanche education industry, he now helps folks buy and sell homes in Vancouver. He's fluent in three languages, four if you count the telemark turn - a northern dialect of Hippie.
Marty Lazarki
Marty, originally born in the Tatry mountains of Poland, now living on the North American version in North Vancouver. A career in professional bike racing on both pavement and singletrack brought him to "The Shore," where he discovered his passion for exploring the mountains on skis. When not riding or completing missions in the mountains he can be found tinkering with his various toys, indulging in the fine art of coffee, or saving lives as a firefighter in North Vancouver.
Alexander Nylén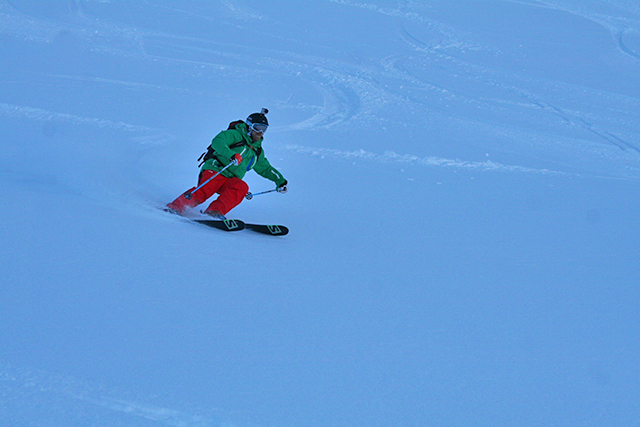 Hailing from Öckerö, Sweden, Alexander balances a career as a high-end finishing carpenter in Stockholm with a side job as a pro skier for Salomon and 8848 Altitude. 30 years young, Alexander has skied all over the world, has been known to spend a season or two in Whistler, and is grateful for his wife who "lets me pursue my dream." He's primed for pow, gnar, laughs in English, and everything else North American has to offer.
Caleb Del Begio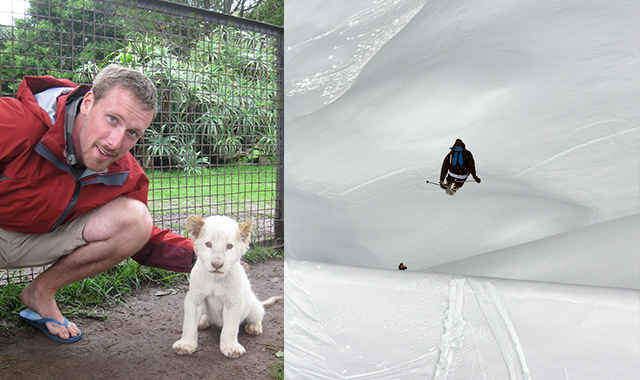 At 25, Golden, British Columbia native Caleb Del Bagio has whittled away his youth in the mountains of Revelstoke, Kamloops, and Whistler as a multi-disciplined mountaineer. Caleb's entrepreneurial experience ranges from service businesses to web-based start-ups. Mountains, skiing, climbing, microfinance and true adventure travel are his passions, and he can almost always be found planning the next project, whatever the medium. Good coffee excites him more than most things, and nothing flusters him quite so much as bad customer service.
Want to decide where these guys ski, eat, drink, party, and whatever other wild challenges you think these guys should tackle during their time cruising through Jackson Hole, Aspen/Snowmass, Alta/Snowbird, Mammoth Mountain, Squaw Valley/Alpine Meadows and Whistler Blackcomb? Be sure to follow TGR's Twitter account where the crew will be taking crowd-sourced instructions from now until February 6th under the #crowdtrip hashtag. And be sure to follow tetongravity.com/crowdtrip as well as TGR's Facebook and Instagram to stay up on the live feed of crowd-sourced action.