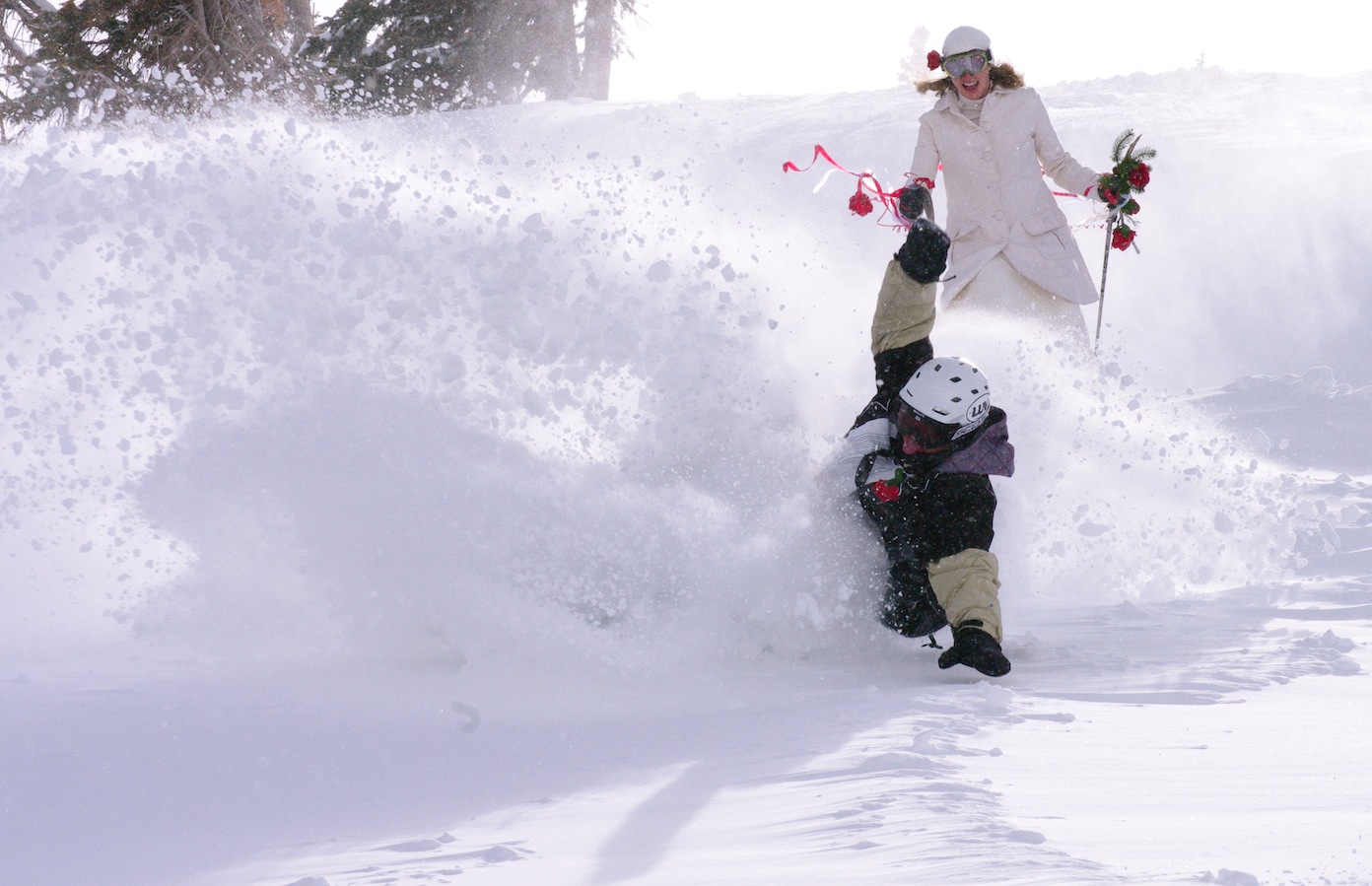 Why can't my girlfriend be as cool as the 88 couples that rolled up to the top of the Loveland Ski Area for the 22nd Annual Mountaintop Matrimony, just kidding babe.. Couples traveled from all over the globe to get hitched on a powder day – they say those that stay together, play together. One couple even traveled across the pond from New South Whales Australia to tie the knot and renew their vows, cheers Mate.

The 22nd Annual Valentine's Day Mountaintop Matrimony ceremony and reception is a Loveland tradition where new couples are joined in matrimony and married couples renew their vows in a mass wedding at The Ptarmigan Roost Cabin, elevation 12,050 feet, located at the top of Lift #2. 5" of fresh snow fell during the wedding making for the perfect wedding gift!

Loveland Ski Area's Annual Mountaintop Matrimony takes place each year on Valentines Day. Hint Hint..

Save big on Loveland Ski Area lift tickets this winter, (51% OFF) book early save big and avoid the crowds at the other Colorado ski resorts. Located less then an hour from downtown Denver, the Loveland Ski Area is where the locals go to ski and ride..