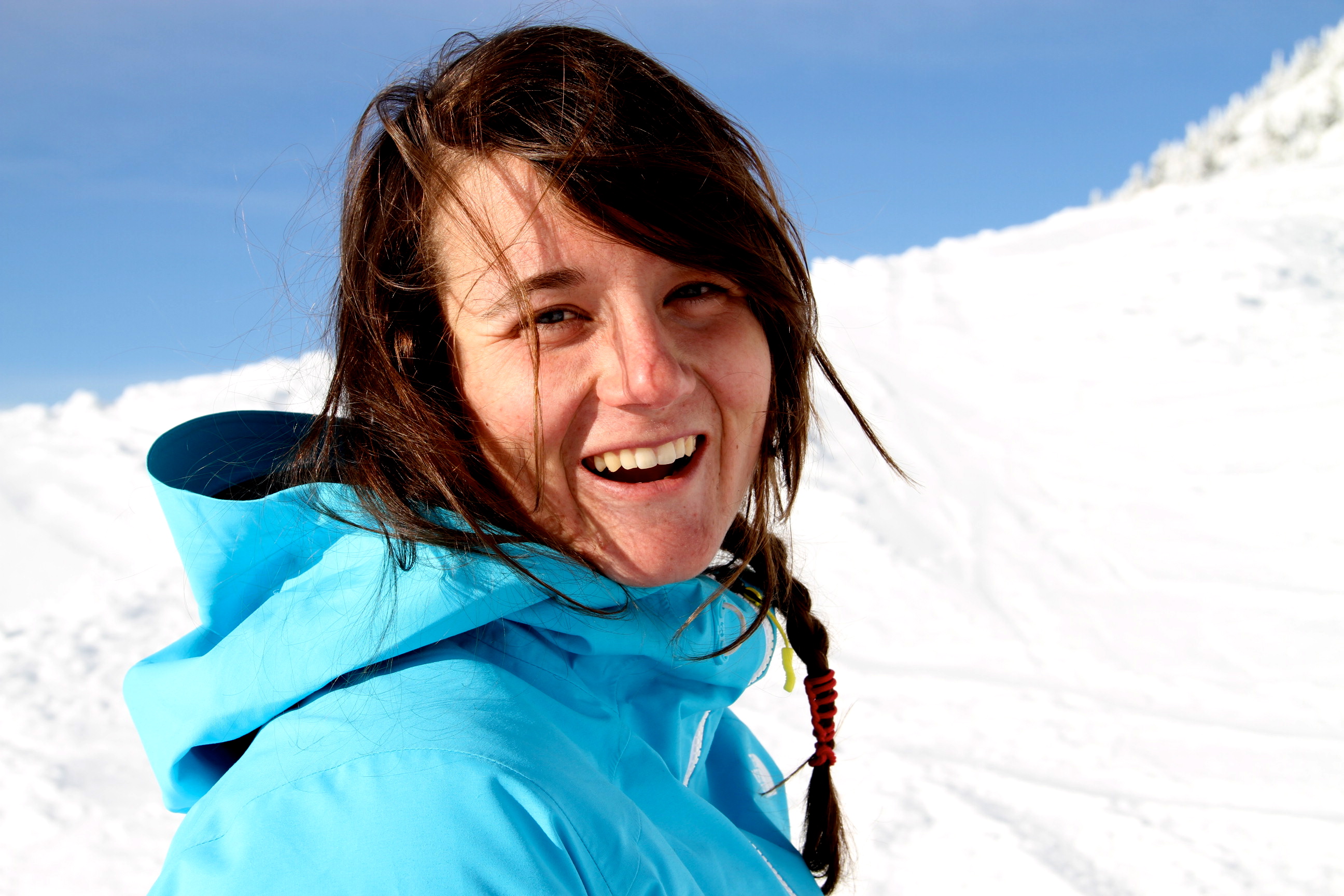 Leah Evans. Photo by Zoya Lynch.

"You're Leah, right? I am signed up for your camp this weekend," says the store clerk. "A friend of mine and I have been wanting to do it for years."

I am in Revelstoke buying groceries with Leah Evans, founder of Girls Do Ski, a creative and supportive platform for building a more confident presence of women in skiing—and the world. After a day of touring up logging roads and finding a few laps of pillow mashing and steep trees, I've gotten a glimpse into Leah's Revelstoke reality—a recipe of incredible skiing and an even more incredible impact on the women who ski. Walking around town, many women, from the ladies at the ski hill, to the town's acupuncturist, to the woman bagging your groceries, know Leah. And they've either attended a Girls Day Out Camp or they want to.

On January 19-20, some of these women, hailing from Calgary, Edmonton, Ontario, and Revelstoke joined Leah and her coaches for a weekend of skiing, inspiration, and cliff sending. For some of them, it would be the first and only cliff they would ever jump, but lifelong shredder skills aren't the only purpose of the camp. Girls Do Ski is more about joy.

"I want these women to have this weekend as a point of reference for happiness," says Leah from her home in Revelstoke just before she runs out the door to ski a few days before the next camp on January 26-27 at Kicking Horse. "I want these women to think 'I was out there this weekend doing things that I didn't think I could do.' I hope they can come away from the weekend knowing this place and time where they didn't watch their lives go by from a desk, but where they allowed themselves to experience something and hopefully they can go back to that no matter where they are or what they're doing."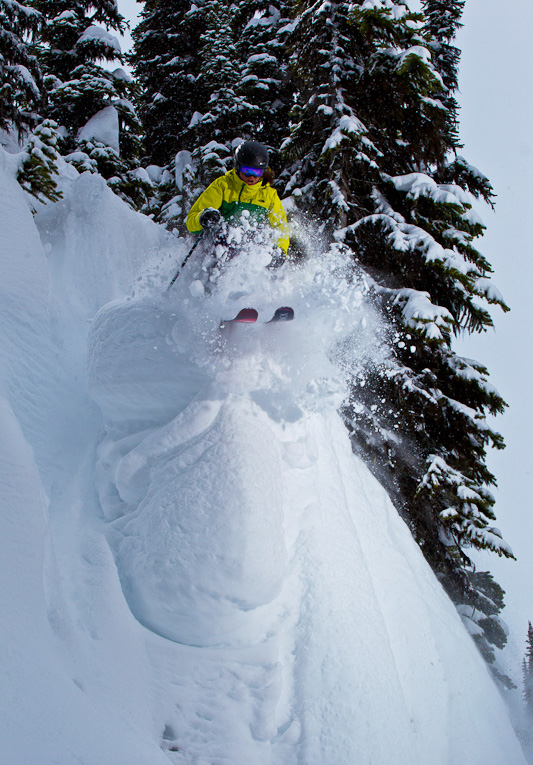 Leah Evans skiing in Revelstoke. Photo by Grant Gunderson.

Evans, who is consistently the most cerebral woman I know in skiing, doesn't stop at women's specific ski equipment or floral, pink graphics because her purpose isn't really to just include more women in skiing. Instead, Leah, who grew up shredding the winter wonderland of Red Mountain every day all winter, is using skiing as a catalyst for growth and change. It doesn't matter if her campers start sending back flips or never ski again. The lessons they take away from her two-day camps are meant to be symbolic for other experiences in life.

"In these camps you see women dealing with all of their fears, standing on top of drops, using all their strength and power to do it," says Leah. "By the end of it, every roller and bump is being hit, the girls are out just sending and they are elevated to a level to ski hard."



Fear is a tricky emotion, but if you've felt what happens when you're afraid, but you decide to jump that cliff anyway, maybe you can simulate that feeling in other areas of your life. Any woman can utilize this skill, from the young, aspiring pro skier to an engineer who plays outside on the weekends. Leah and her coaches have made this connection and they've decided to share it with others.

"Share the spirit," says Leah as our conversation ends. "We are all doing something out there that we love. I just want to share it."

Get informed at girlsdoski.com and make sure to peek the Sarah Burke "Inspire" project.