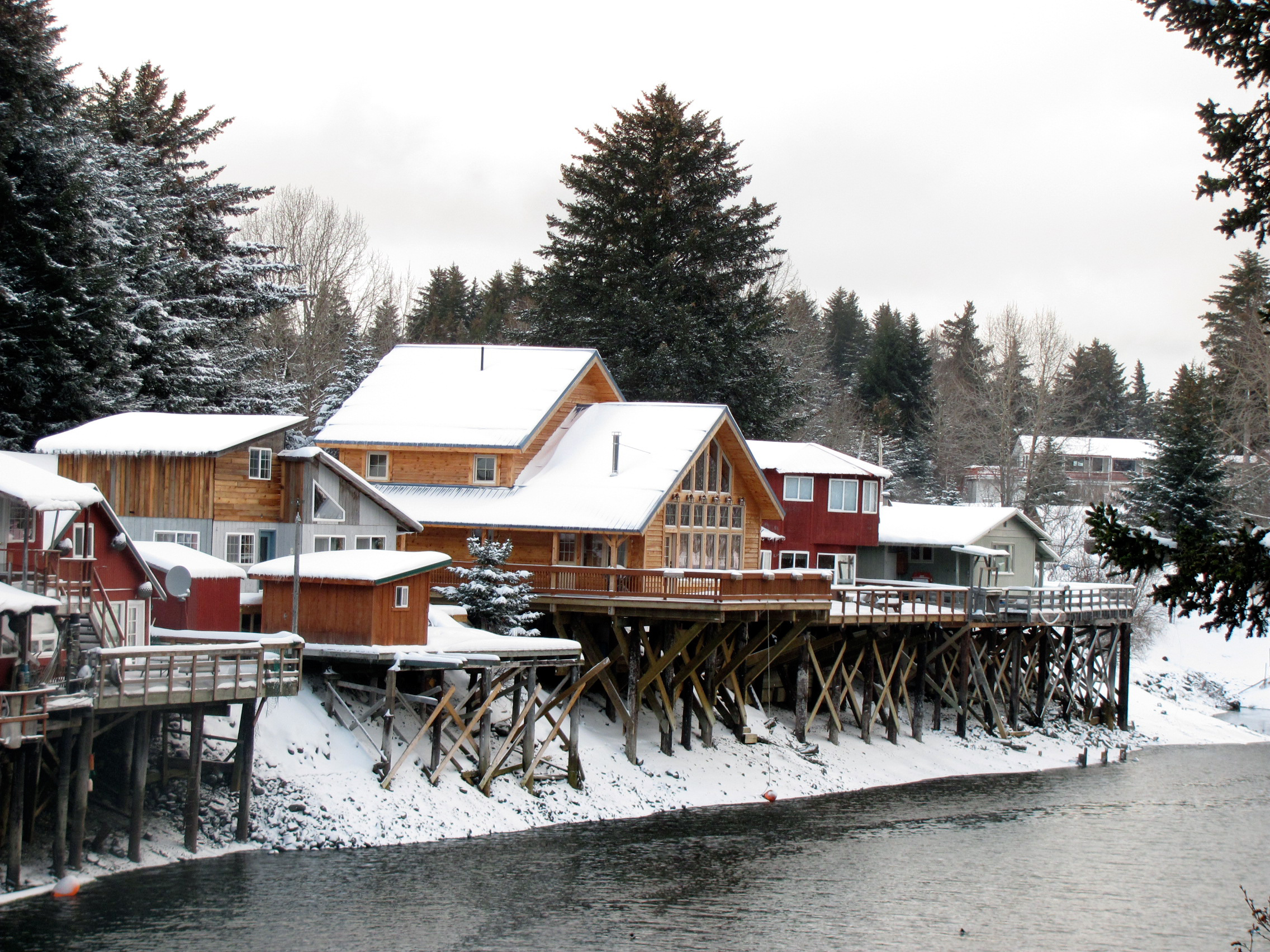 Kenai Heli Ski's base in Seldovia, Alaska.

If you're planning a helicopter ski trip to Alaska this winter, you've got plenty of options. Haines, Cordova, Valdez, Girdwood, and … Seldovia? If Seldovia doesn't ring a bell, that's because there's never been a reason for skiers to know about it, until now. This winter, however, this quiet fishing village will be the home of Alaska's newest heli operation, Kenai Heli Ski.

The Kenai Peninsula begins at the end of the Turnagin Arm, just past the town of Girdwood and Alyeska ski resort, about an hour drive from the state capitol of Anchorage. Other than a couple roads connecting to the coastal towns of Seward and Homer, and some easy access backcountry skiing off Turnagin Pass, the Kenai Peninsula is mostly a remote and rugged wilderness where the mountains meet the sea. Located on the southwestern end of the peninsula, the small town of Seldovia sits on the ocean in the heart of the Kenai Mountains.

Similar to the home of Points North Heli in Cordova, the only way to access Seldovia is by plane or Alaska Marine Highway ferry. In order to get their guests to this remote location, Kenai Heli plans to fly them, via private charter, directly from the Anchorage airport to Seldovia. In the off chance that weather doesn't permit air travel, guests will be driven to the town of Homer and brought to Seldovia by ferry.

Unlike parts of the Chugach, where numerous heli operations are flying into the same zone, there are no other companies competing for tracks in the area. The next closest heli operation is over a hundred miles away in the town of Girdwood. Due to the area's relatively difficult access, the mountains in the Kenai Heli fly-zone have seen little traffic in the past.

"There has been some touring and sledding," said Kenai Heli's owner, Njord Rota, "but a majority of our over 300,000 acres remains unskied."

Exploration of their massive permit area will take place during their inaugural season, and guests flying with Kenai Heli will take part in it.

"Since most of the peaks have yet to get hit, there will be quite a few first descents getting logged," Rota said.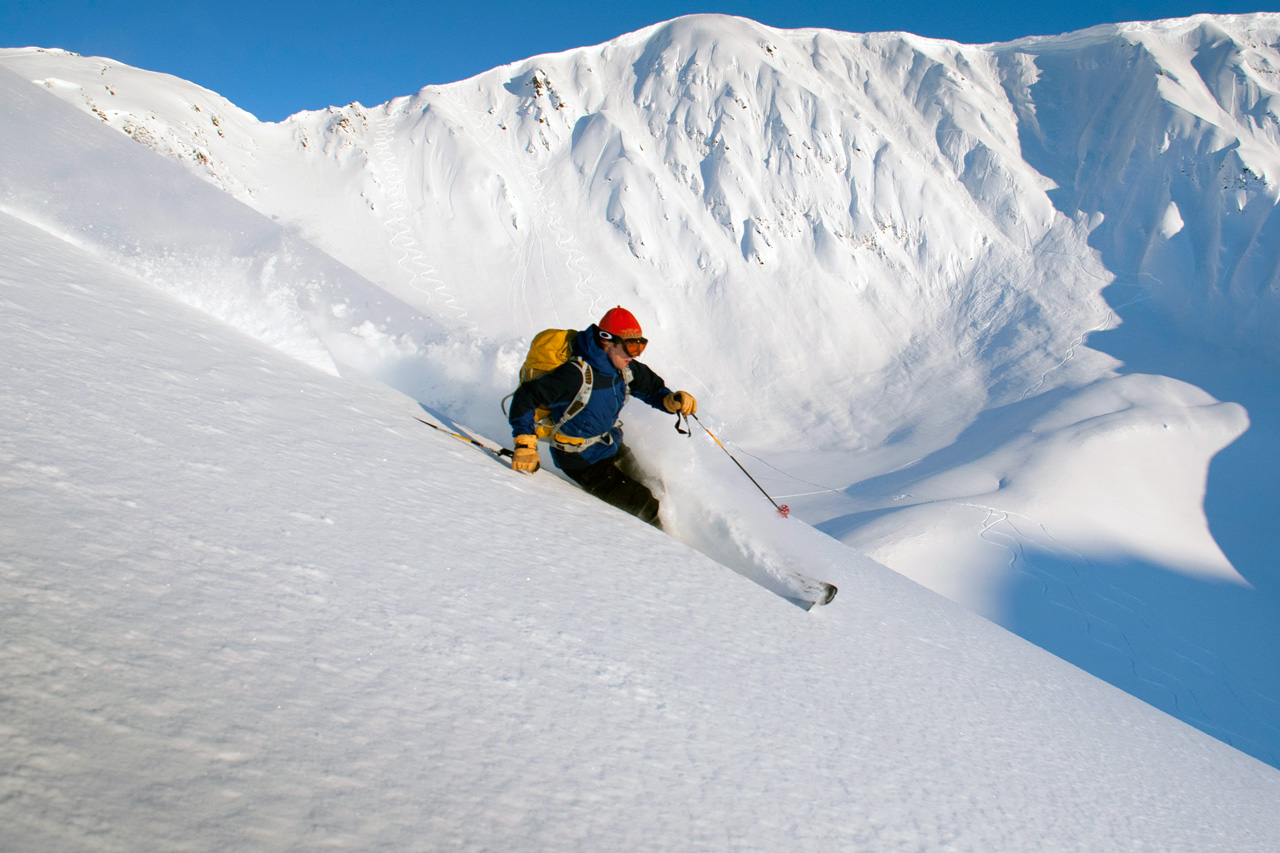 You could shred here this season.

Kenai Heli is the only operation in Alaska offering guaranteed vertical, 100,000 feet in a week with unlimited vertical after that. Anyone who's skied in Alaska knows that it's a roll of the dice: it could be the best week of your life, you could get shut down completely, or something in between. Up in AK, mother nature is calling the shots, but Kenai Heli hopes to have an ace in the hole.

"We've got two snowcats and lots of terrain with great tree skiing right outside our base of operations," Rota said. "When conditions keep the aircraft grounded, we fire up the snowcats and go tree skiing. We think so highly of our tree skiing terrain that we've got one of the best refund policies in the industry."

Kenai Heli's all-inclusive weeks run $8,495, comparable to similar operations. So, if you're planning to head to AK this winter, you've got plenty of options, and Kenai Heli is certainly worth a look.
Check out www.kenaiheliski.com for more information.

Compare Cat-Skiing Ops

Compare Heli-Skiing Ops