With the help of local Girdwood, Alaska, snowboarder Paul Laca, Teton Gravity Research recently spent time sessioning some of the icebergs in the area.
After clearing off the fresh powder and getting a snowmobile tow-in, Dash Longe, Dylan Hood, Tim Durtschi and Sage Cattabriga-Alosa hit up a few different chunks of ice that are currently frozen into a lake.
Glaciers form where more snow falls than melts and the ice forms when the pressure of fallen snow compresses the snow beneath it. The epic snowfall in Alaska this year will likely have an effect on the glaciers and icebergs next summer.
All photos by Pete O'Brien.
Dash Longe busts a 180 over a blue ice gap.
Dylan Hood spins a 180 spine transfer over the ridge of an iceberg.
Sage bashes the lip of an ice wave.
Sage shaves some ice.
The crew preps a landing by scraping the powder off it.
Dylan tows Durtschi into a perfect setup built by Mother Nature.
Sage and Dash explore more options to jib.
Dash throws a flair on a big, bumpy natural quarterpipe.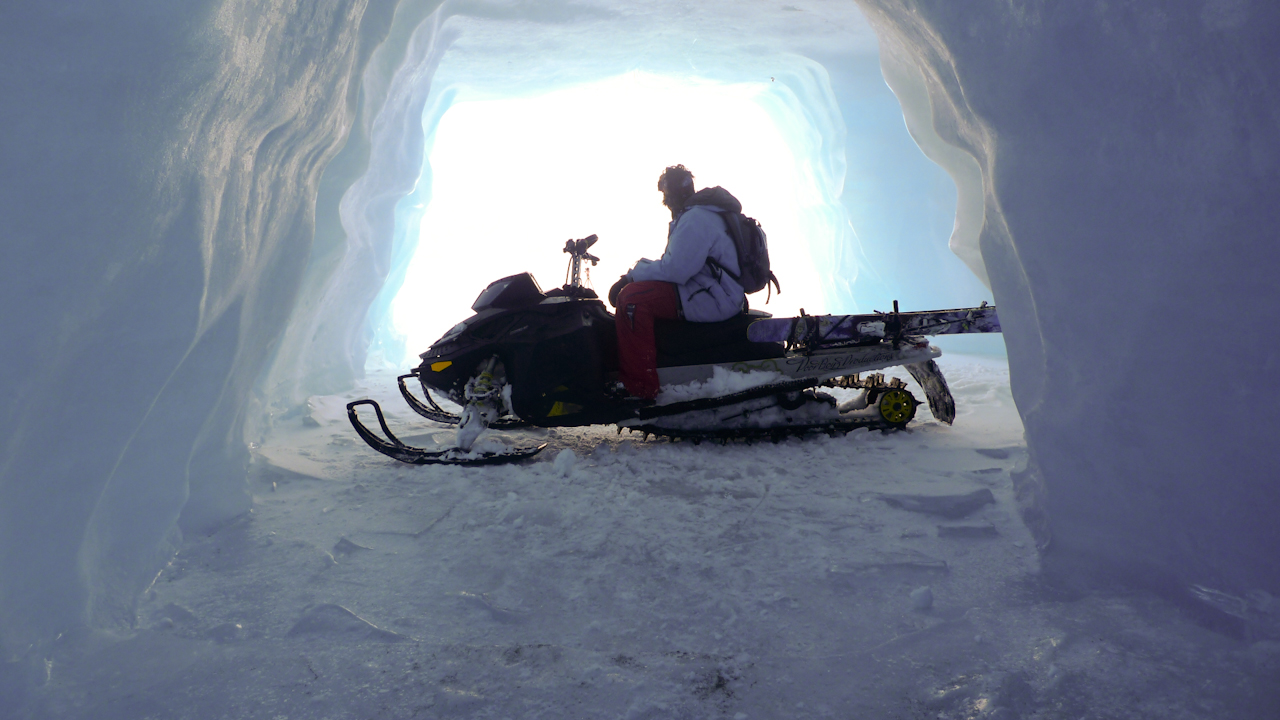 Durtschi mines for cocktail ice.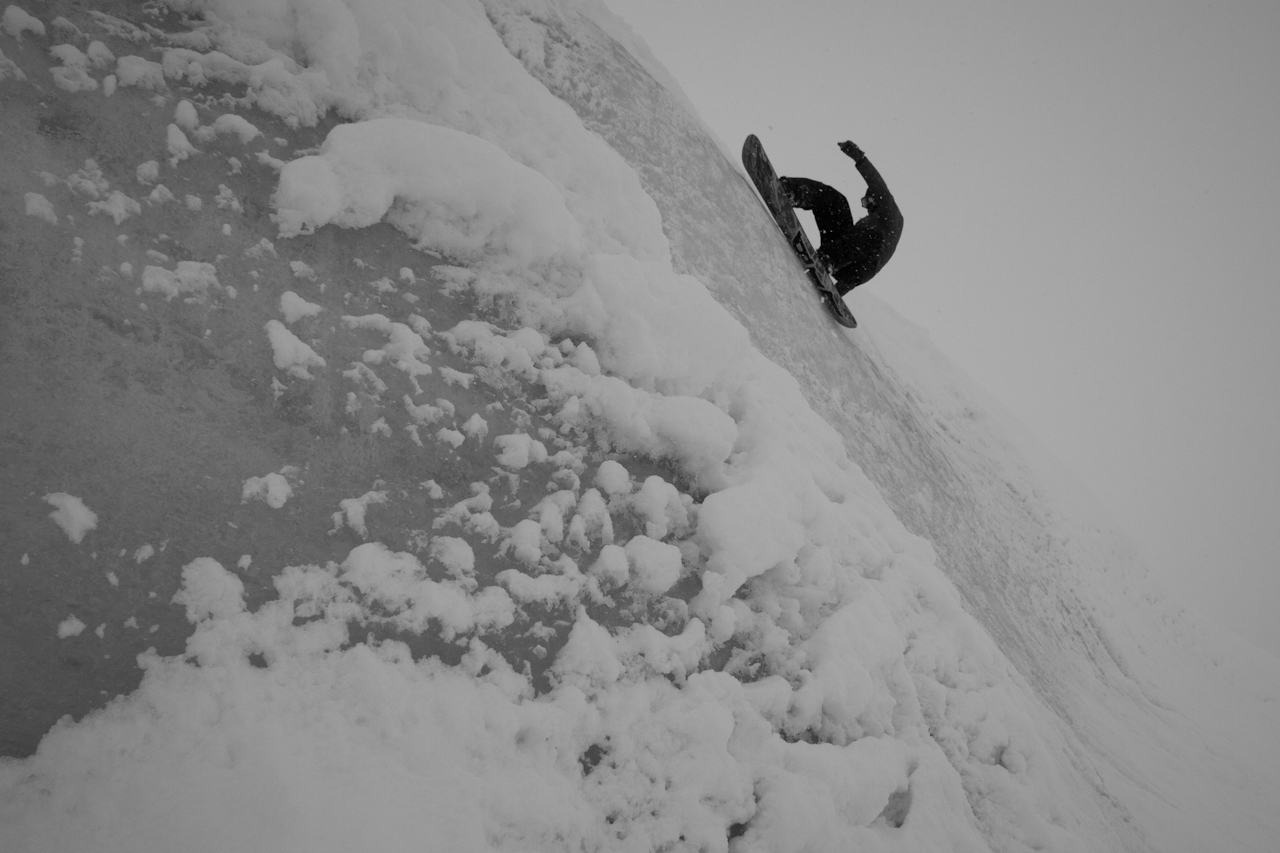 Paul Laca has been our guide on this trip. He has 10 years of experience exploring the area around Girdwood on his snowmachine and snowboard.
Sage floats a 180 from one piece of floating ice, to another.
Tim Durtschi pulls a hand drag 180 through tight quarters.
This zone will look completely different next winter as the glacier is constantly changing.