After two years of anticipation, Jeremy Jones' Further World Premiere festivities have begun. In less than 12 hours Jeremy Jones and the TGR crew will debut this much heralded second chapter of Jones' backcountry snowboarding trilogy Deeper, Further, Higher in a blowout celebration at Squaw Valley.
Further fans, friends and athletes have been descending on North Tahoe all week building the energy surrounding the event to a feverish pitch. When the doors of the sponsor village at Squaw Valley open tonight, there's sure to be a flood of excitement as Santana cover band Caravanserai cranks it up and the raffle prizes start flying into lucky hands before showtime.
Further athletes Jeremy Jones, Lucas Debari, Ryland Bell and Forrest Shearer will all be on hand to welcome the masses and share the stoke for this cutting edge backcountry snowboarding project that no one can stop talking about.
Though he's kept tight wraps on the final edit, Jeremy Jones' fueled the fire behind the film's long awaited release hosting a VIP gathering at his home in Truckee.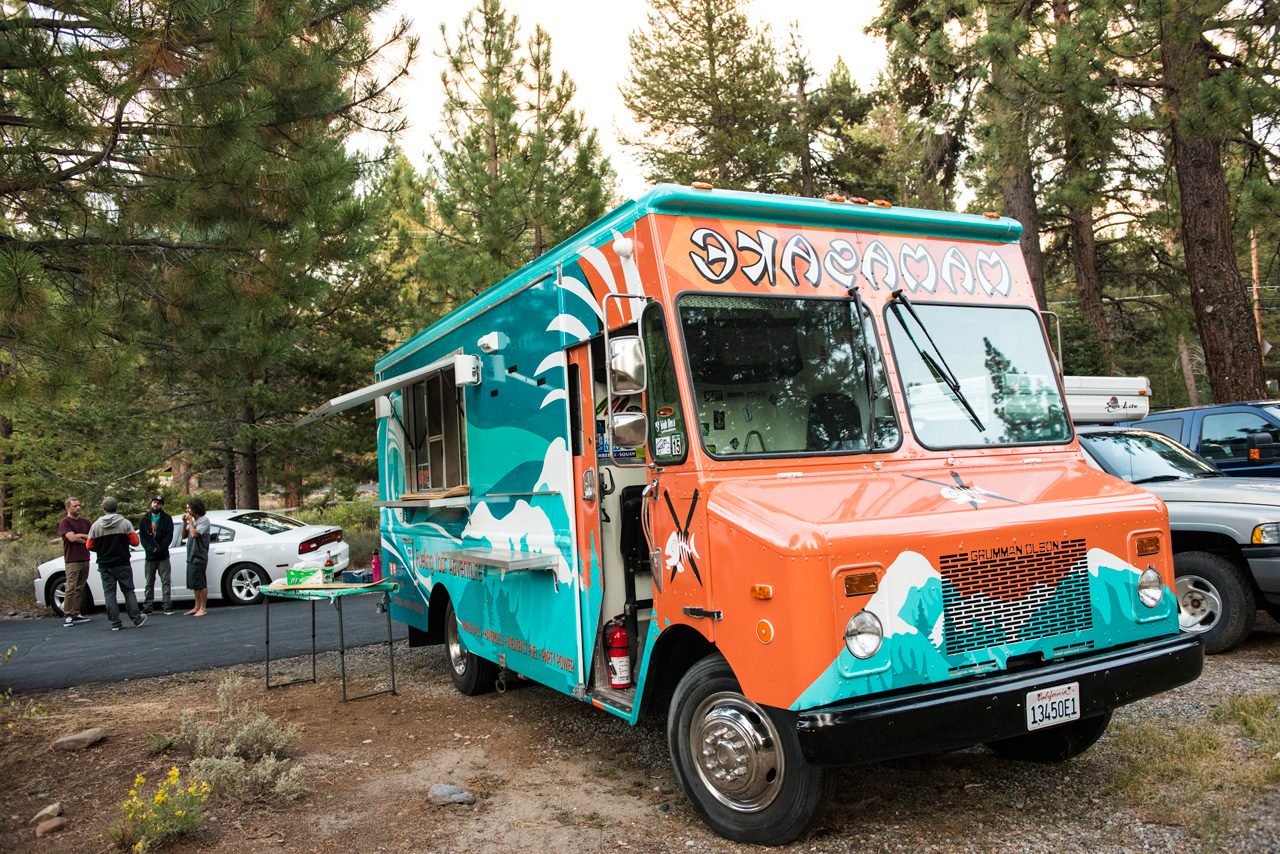 The Mamasake Sushi Truck at Jeremy's House.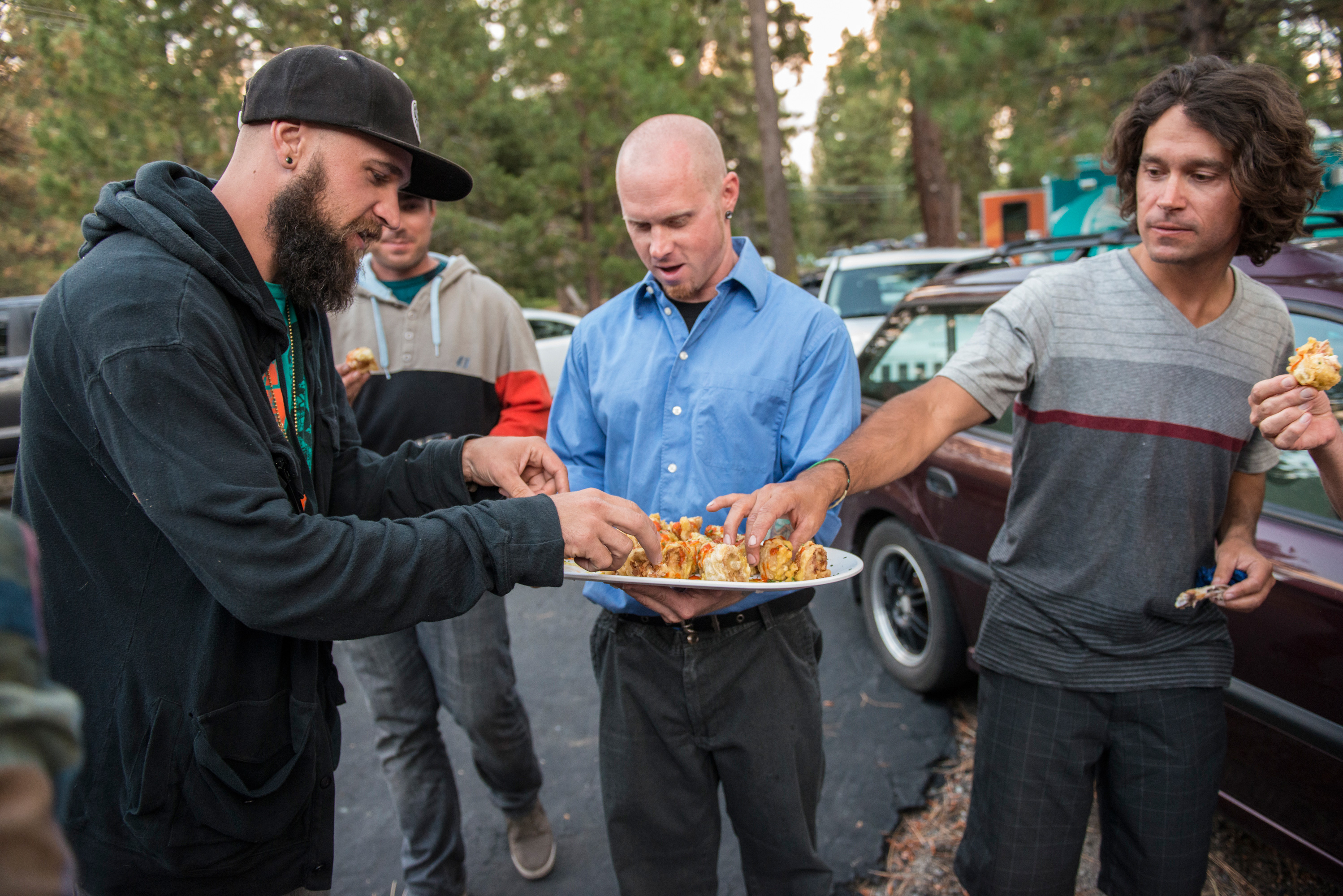 Eating sushi will take you Deeper, Further and Higher.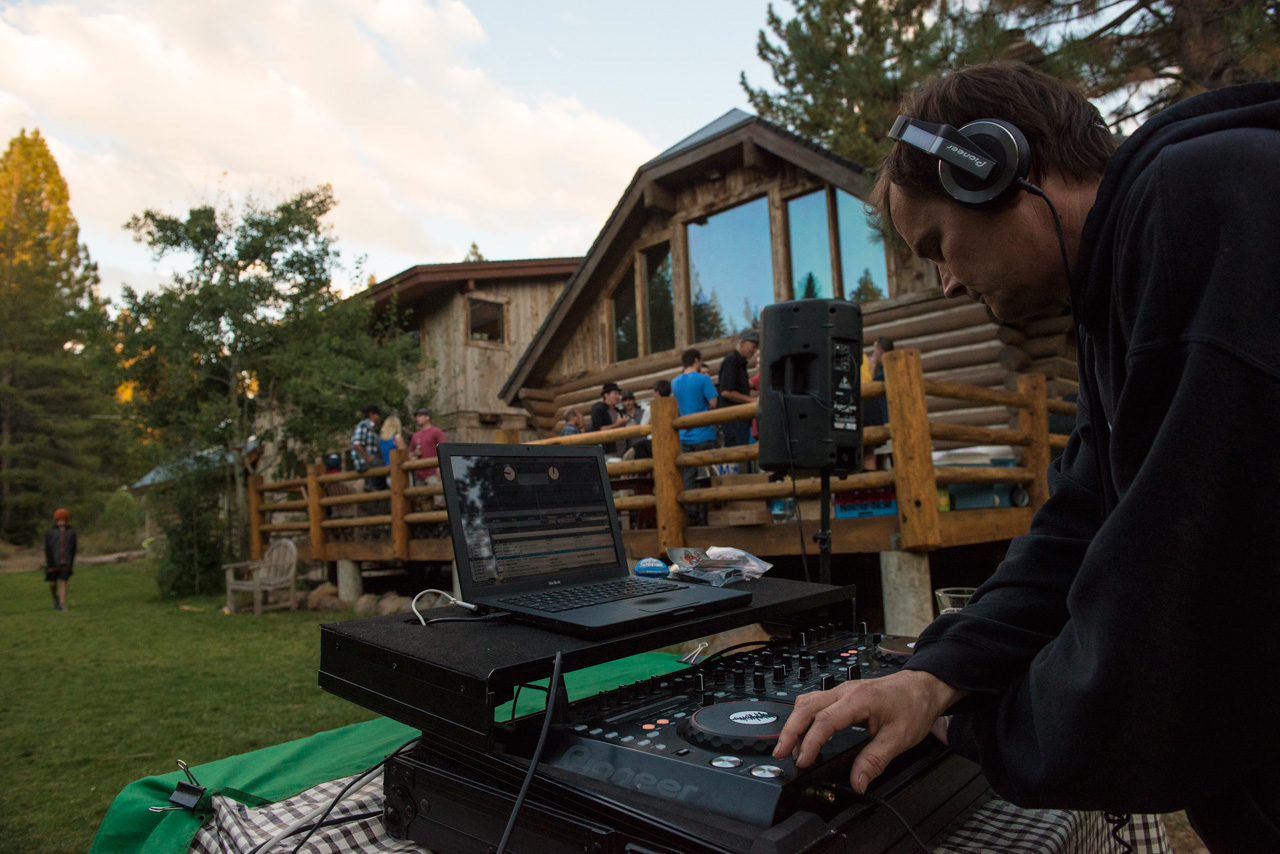 DJ TREEZ plays tunes in Jeremy's backyard.
He welcomed athletes and friends who had come in from as far away as Alaska with a surprise performance by one of the musical artists who's talents grace the Further soundtrack. Marin County California singer songwriter Jerry Hannan played a spectacular campfire set under the stars including an unlikely duet with TGR boss man Steve Jones.
As Further star Ryland Bell, who jumped off an Alaskan fishing boat to make the pre-game party commented, "I wouldn't miss this weekend for anything!"
So if you are anywhere within striking distance of Lake Tahoe this very moment. Drop what you're doing and get your ass in gear towards Squaw Valley with a quickness! Come join us for this epic party!
Jerry Hannan plays an intimate set the night before the Further premiere. Photo by Seth Lightcap.