On Day three of Teton Gravity Research's International Professional Riders Workshop at Snowbird, the crew focused on avalanche safety. The day started off with a presentation by Craig Gordon of the Utah Avalanche Center, who talked about avy awareness and snowmobiling in the backcountry.

Gordon is the sole avalanche forecaster for the western Uinta Mountains — an area accessed primarily by snowmobile. He recently developed the "Know Before You Go" avalanche education program for young adults in Utah, which he shared with the TGR crew. Even if the 15-minute PowerPoint presentation is for kids — it's a great teaching tool. Gordon kept his avy presentation entertaining, talking about "the Jihadists of the snowpack" (weak layers). Hilarious. Sometimes avy classes can get boring, but not when Gordon is teaching the class. His "Know Before You Go" program has directly reached over 100,000 students to date. Add 30 more to that number.

After, Ian McIntosh added his knowledge of snowmobiling to the conversation. McIntosh goes snowmobile-skiing extensively around Pemberton, B.C.

"A lot of times when I'm out there, I'm the only guy who checked the avy conditions," McIntosh said. "I'm also the only guy with a rope and the only guy with a first aid kit. … We've gotta watch each other's backs. …. We're doing heavy shit out there on our sleds, and if shit goes wrong, how are you going to deal with that?"

On that note, the crew headed out in to the field and split in to groups to analyze the snowpack, to practice searching for avalanche burial victims, to practice the compression test, the extended column test and even the rouche block test.

Considering the number of athletes that showed up to this event and the instructors of the course, a great deal of knowledge was shared and learned over the last three days. The final day — Thursday — will focus on rope work. TGR will be making a video of the entire four-day course, so stay tuned. And in the meantime, consider signing up for an avalanche class in your area.
Scroll down for a few photos from avalanche saftey day.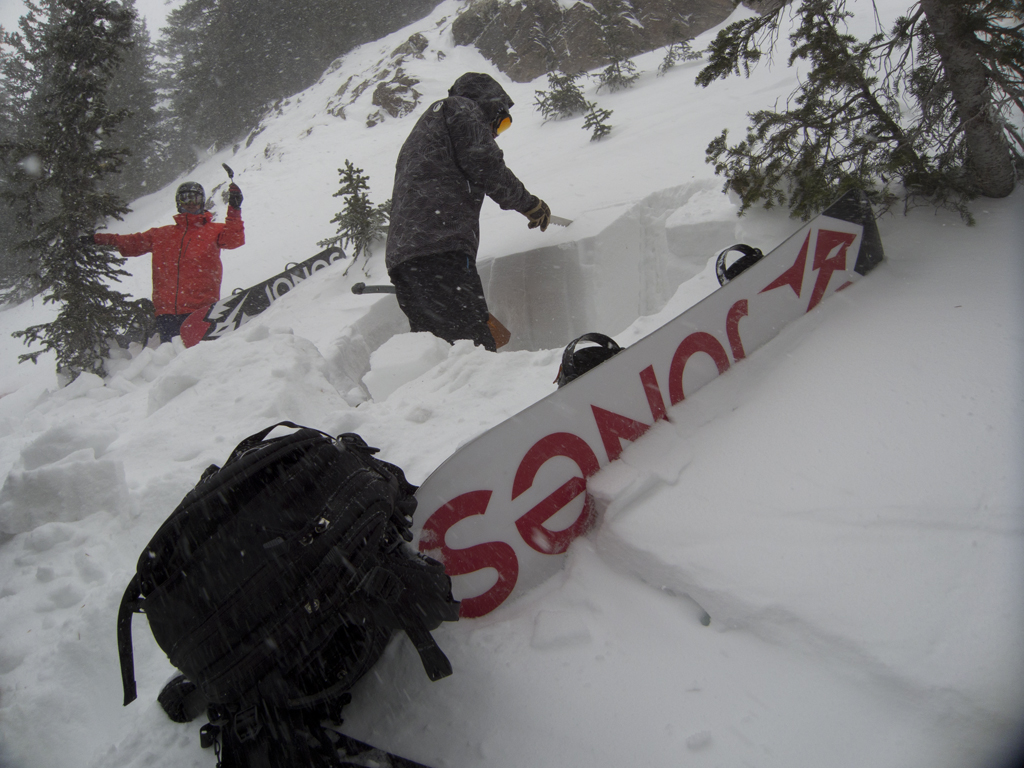 Jeremy Jones digs a snow pit.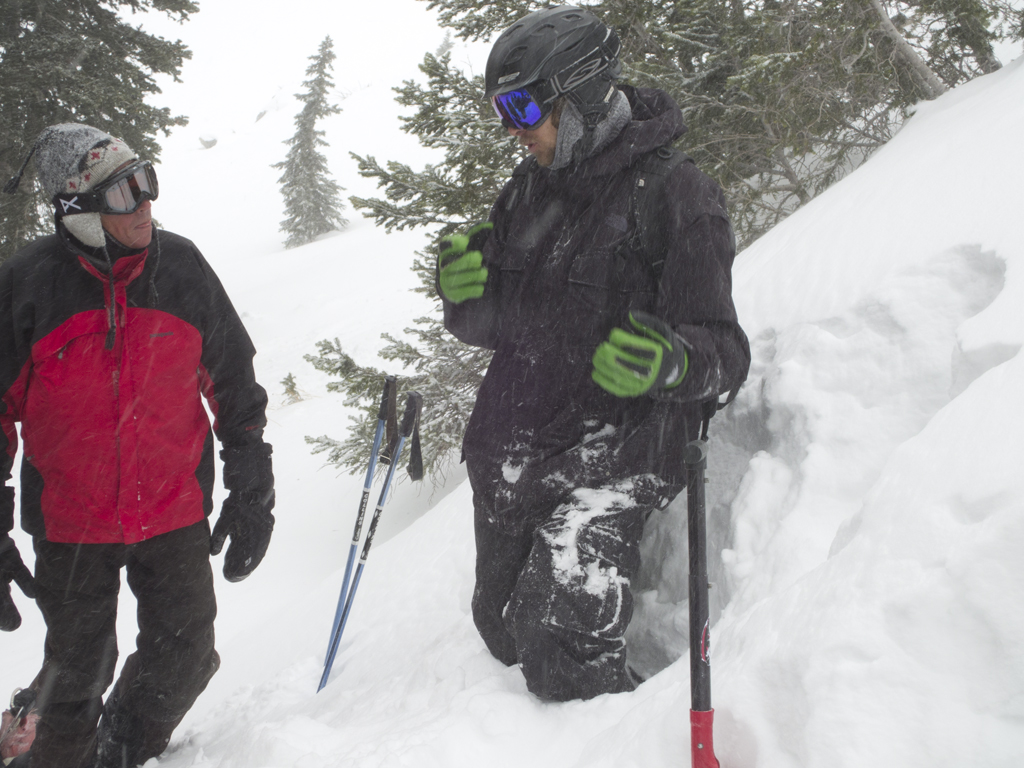 Craig Gordon of the Utah Avalanche Center and Sage Cattabriga-Alosa talk about the snowpack.

Sage doing the compression test on a snow column.