On the second day of Teton Gravity Research's International Professional Riders Workshop at Snowbird the entire crew completed Jackson Hole Outdoor Leadership Institute's 16-hour Wilderness First Aid course. That's right — straight A's, gold stars and high fives all around.

After a 12-hour in-class session on Day 1, TGR took to the slopes to practice first aid and rescue skills. Off the top of the tram, TGR headed out of bounds with the Snowbird ski patrol. There, the crew came upon a zone where four "victims" were "injured" on the mountain.

Splitting up in to four groups, it was each crew's job to find out what happened to its victim, to stabilize that person, to treat them properly and to evacuate that person out of the area on a Brooks Range rescue sled. This role-playing scenario was designed to test everyone's new skills in a "real life" environment.

Of course, everything seems easier in a classroom. Imagine coming upon an on-snow mountain accident and trying to figure out what exactly happened to the group, what happened to the individual, what that person's general level of health is, where they are hurt and why are they are acting a certain way. Now imagine having to figure out what to do with that person, how to get them off the mountain, and what order to evacuate each victim off the mountain. It's intense. You are making crucial, life or death decisions.

In the end, Wilderness First Aid seems to be about keeping a level head, working as a team, communicating well and knowing how to properly use all of your rescue supplies. This takes practice — a lifetime of it. Although everyone passed the course, it will take more time in the field and more wilderness first aid education to truly be a competent backcountry caregiver.

If you would like to develop your wilderness first aid skills, take a course near you. If you are wondering how to go about that, contact Jackson Hole Outdoor Leadership Institute and they will point you in the right direction.

Scroll down for pictures from the on-slope rescue scenario.

The TGR crew hikes up to some "victims" on Tuesday during the Wilderness First Aid course at IPRW at Snowbird.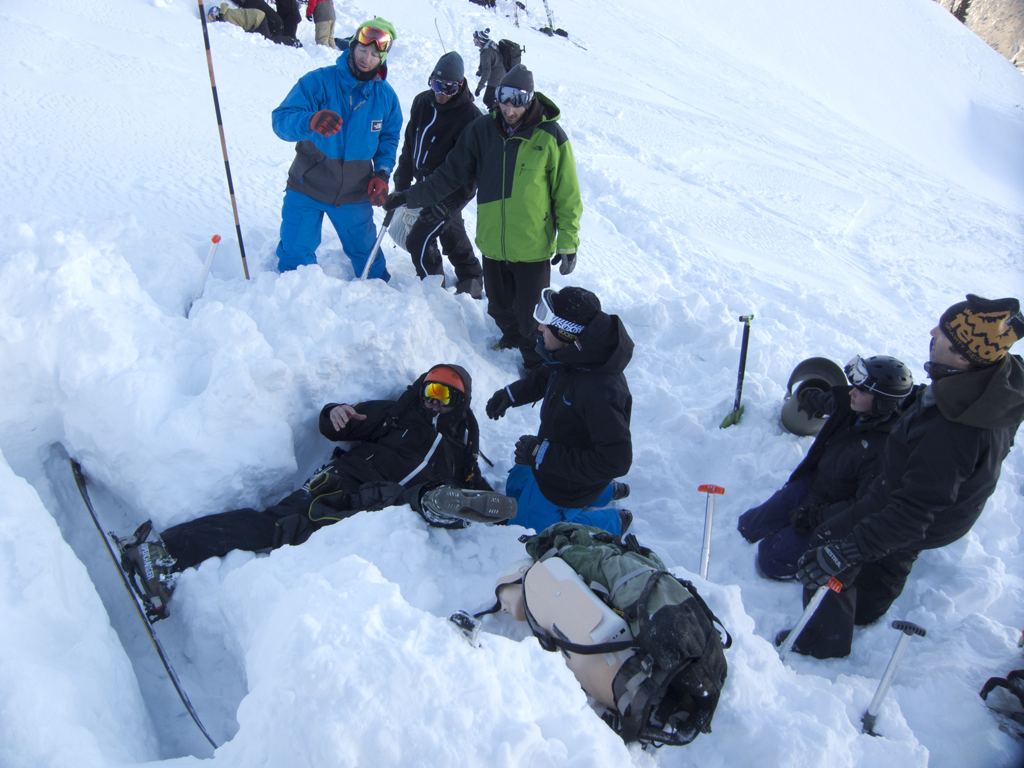 Griffin Post, Seth Morrison, Todd Ligare, Erik Roner, Jill Garreffii and Greg Epstein approach their "victim."

Trying to stabilize the victim.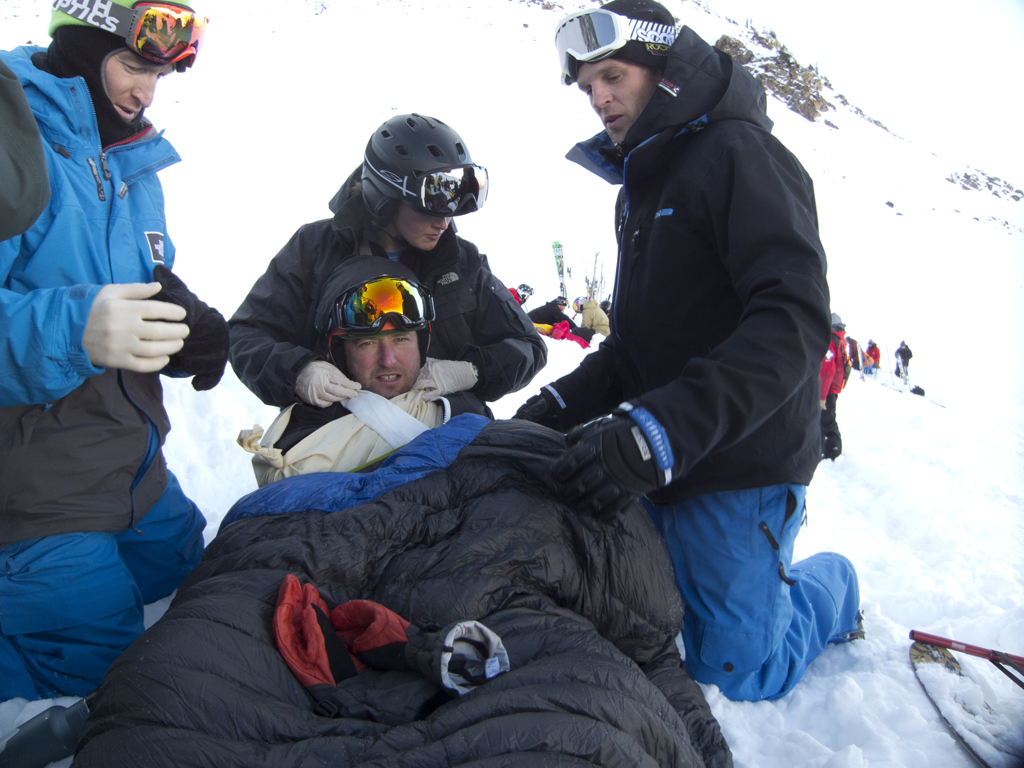 The scenario seemed super realistic. Griffin Post, Jill Garreffii and Erik Roner secure a splint on the victim.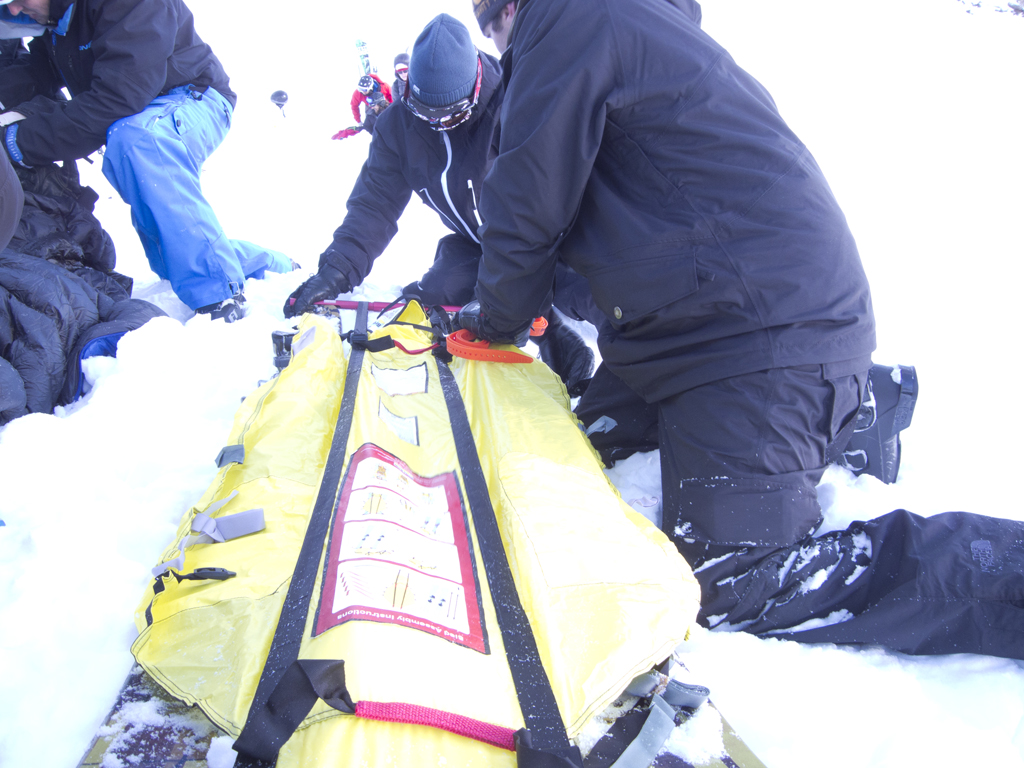 Seth Morrison and Greg Epstein put together a Brooks Range safety sled.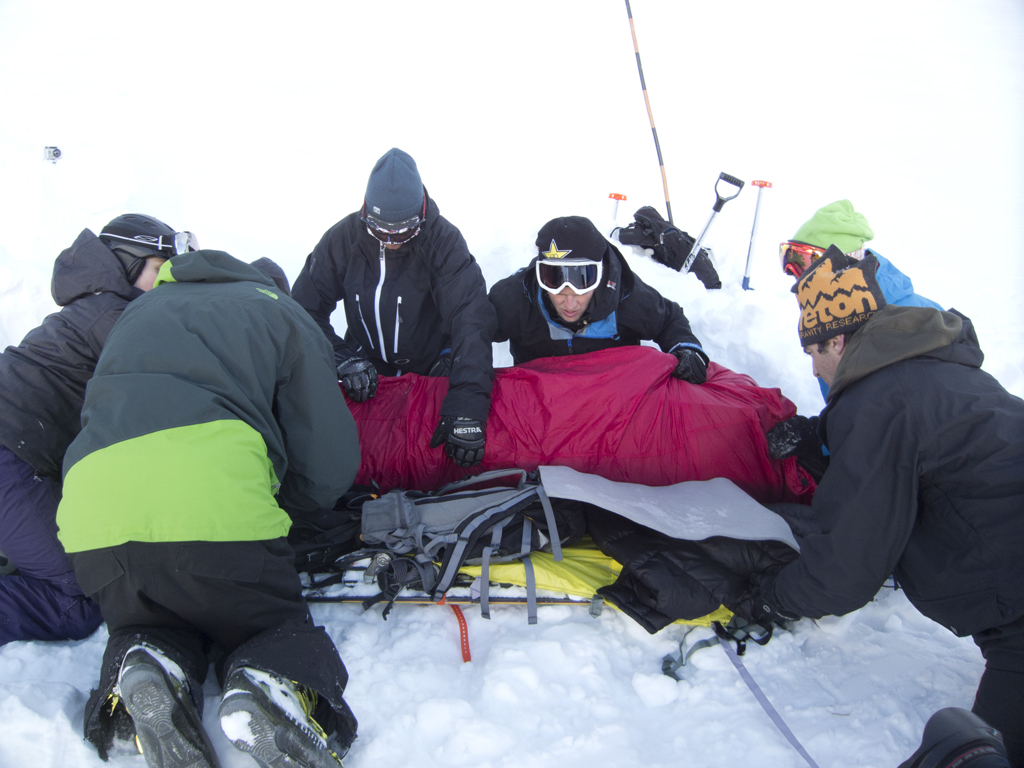 Loading the victim on to a Brooks Range sled.

Lowering the victim down to safety.

The posse regroups at the end of the day.