The fourth annual Teton Gravity Research International Pro Riders Workshop is shaping up to be one of the biggest to date. On Monday about 30 TGR athletes and staff arrived at the Cliff Lodge at Snowbird for the first part of the class — a 16-hour Wilderness First Aid course taught by the Jackson Hole Outdoor Leadership Institute.

Top TGR ski and snowboard athletes turned out for the event designed to build the team and get both production crews and riders on the same page before venturing into the mountains to film.

Athletes on the ski side included, Seth Morrison, Ian McIntosh, Sage Cattabriga-Alosa, Erik Roner, Dylan Hood, Dash Longe, Daron Rahlves, Rachael Burks, Todd Ligare, Griffin Post, Matt Philippi and Tim Durtschi.

On the snowboard side, Jeremy Jones, Ralph Backstrom, Ryland Bell and Forrest Shearer were in attendance.

On Day 1 the crew learned how to survey an accident scene and assess what happened to victims, even if victims are unconscious. The first day of the class covered emergency moves like how to drag and carry a victim to safety; CPR; helmet and backpack removal; common ski, snowboard and snowmobiling injuries; shock; splints, head, neck and spine clearing; soft tissue injuries; cold injuries; bleeding and hypothermia.

And at the end of the day the crew played around with emergency sleds and bivy sacks designed by Brooks Range. This winter, every TGR production crew will carry Brooks Range emergency gear in the field.

Scroll down for photos from the day and stay tuned for more.
Clear up high. On Monday there was an inversion at Snowbird.
The Cliff Lodge at the base of Snowbird Ski And Summer Resort is a classic hotel, right next to the tram.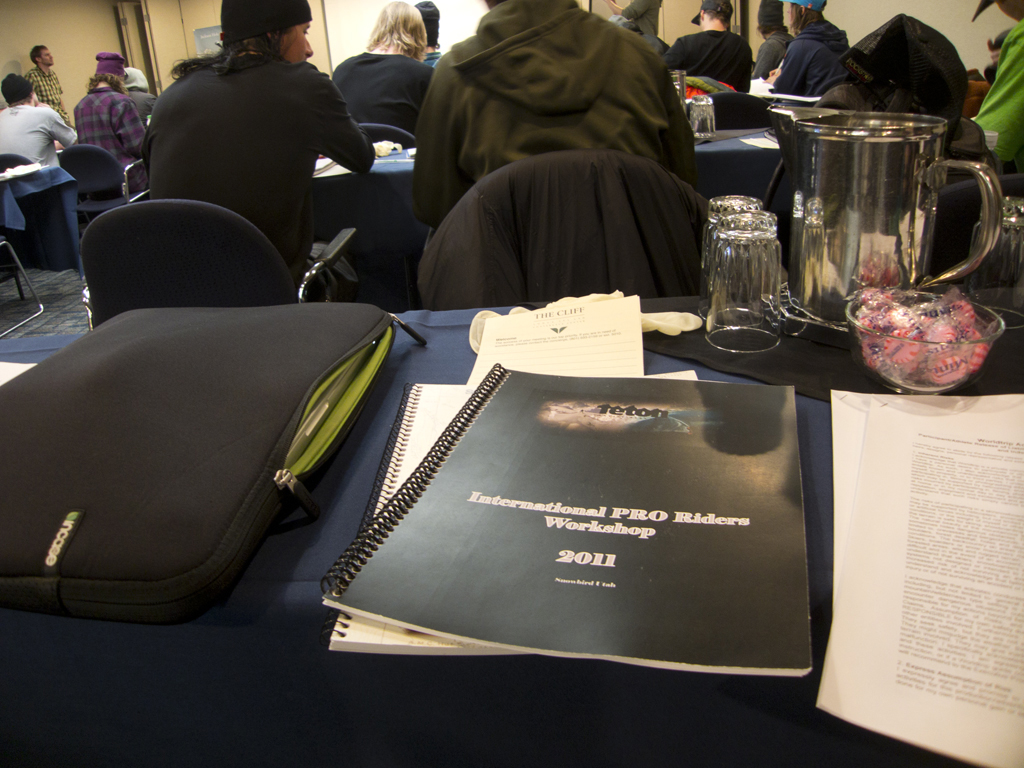 Let the International Pro Riders Workshop begin.
Rolling deep. The TGR crew in class at Snowbird on the first day of the International Pro Riders Workshop. Jeremy Jones, Daron Rahlves, Greg Epstein, Dash Longe and Dylan Hood in the front row.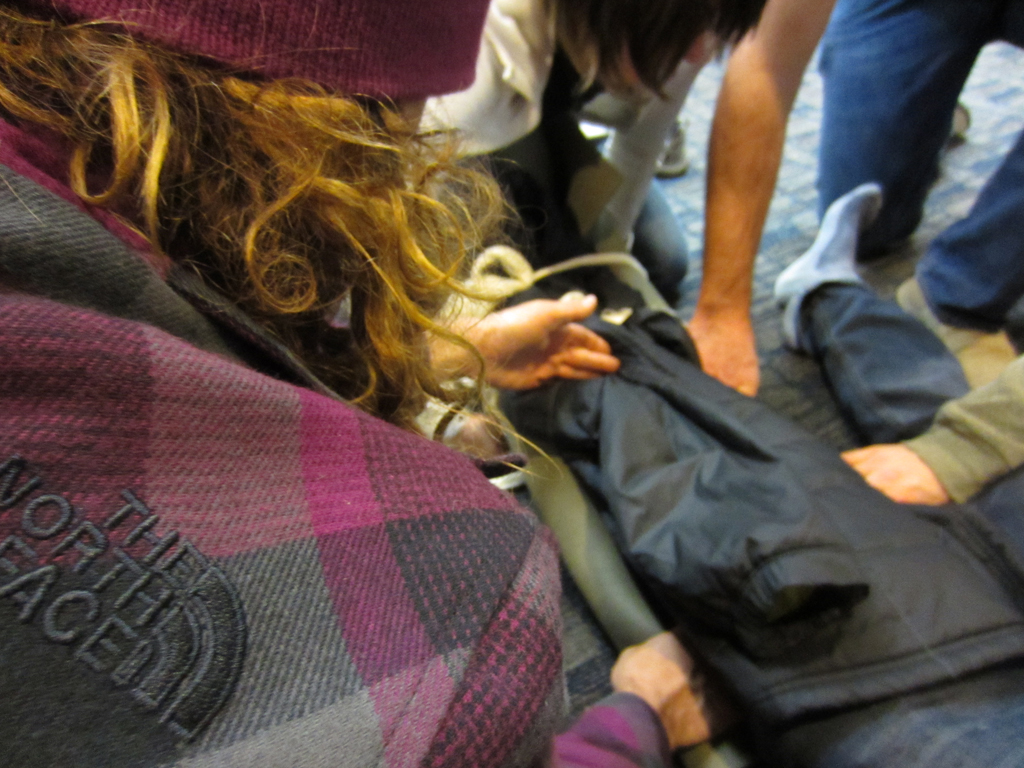 Sage Cattabriga-Alosa fashioning a splint to a victim.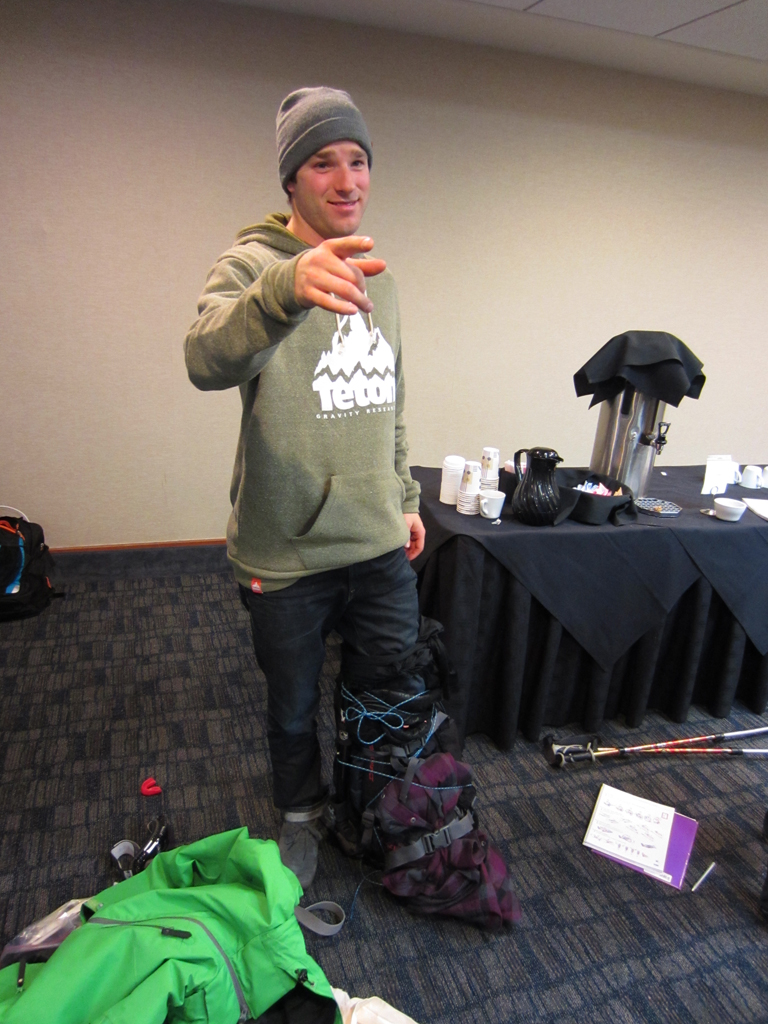 Dash Longe sporting a splint made of materials commonly found in any given backcountry backpack.
TGR cinematographer Dan Gibeau and skiers Griffin Post and Todd Ligare practice CPR at the Cliff Lodge at Snowbird.
Brooks Range backcountry safety gear will be carried by every production crew this season.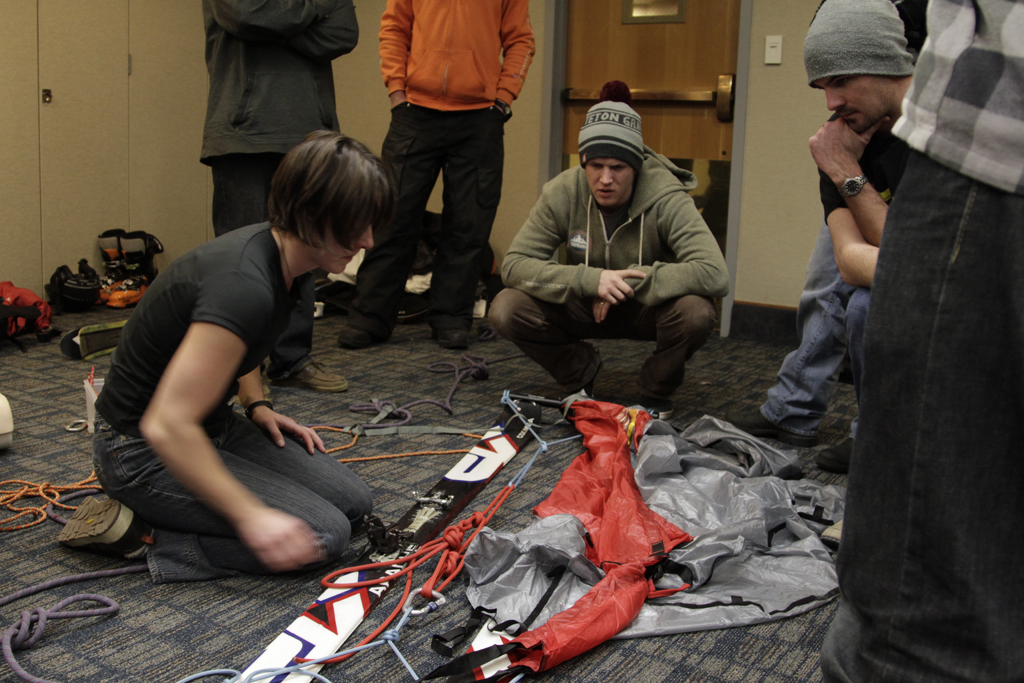 Putting together a Brooks Range safety sled.
More to come tomorrow.