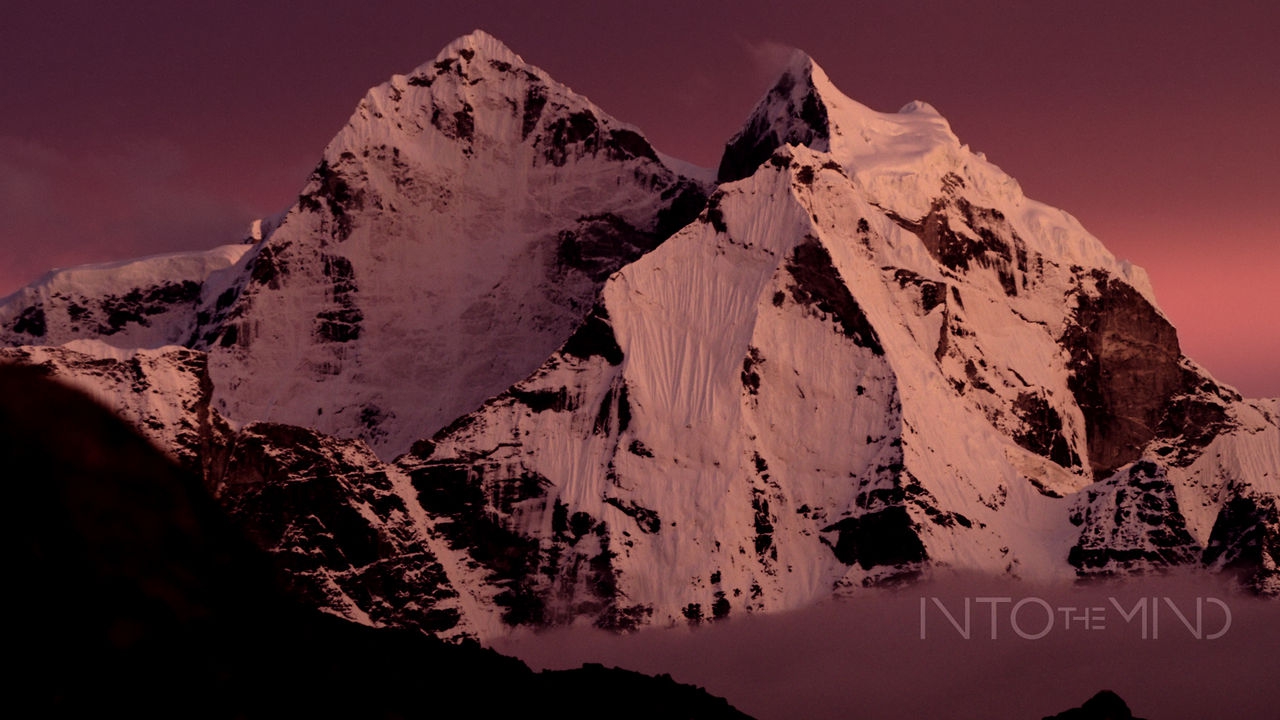 "Heel Pieces" is a column by Ryan Dunfee published twice a month on TetonGravity.com. In each entry, Dunfee tackles one of the top ski news stories of the moment in an effort to provide insight behind the hype. This week, Dunfee caught up with Sherpas Cinema director Dave Mossop to learn more about the production company's much anticipated action sports film "Into The Mind."

Into The Mind Of Dave Mossop: Heel Pieces
The skiing internet was awash last week with fans and industry figures alike all trying to outdo each-other in stating their enthusiasm for the Sherpas Cinema trailer for "Into The Mind" that features Imagineer-level visual trickery, cinematography that would make the producers of "Planet Earth" cough up a lung, and explosive action shots set to a soundtrack of electronic and tribal beats. While the combined effect sent most into a social media sharing hysteria with captions written in caps lock, this author saw only two filmmaking phenomena historically doomed to fail: getting action sports athletes (namely skiers) to reveal anything remotely insightful from their "Minds," and casting multiple sports, in this case skiing, snowboarding, surfing, and white-water kayaking, in the same film. I took Sherpas director Dave Mossop to task on how exactly he hopes to transcend boundaries a second time with "Into The Mind."

Ryan Dunfee: It's a historical fact that no skier in history since Ernest Hemingway has ever said anything remotely insightful. By going "Into The Mind(s)" of skiers, what do you hope to reveal to the world? That they are all stoked, love skiing with friends, and feel they need to work hard to get shots?

Sherpas Cinema director Dave Mossop: Any real mountain person knows that skiing and snowboarding isn't always stoke and fun with your friends. It's about challenge, perseverance, freezing weather, shit conditions, and a lifetime of enduring injuries, and even death. Yes, skiing is fun, extremely fun, but it also comes with all of humanity's many emotions. We want to show that living a ski or snowboarding lifestyle is one of the greatest lives on Earth, and that all these emotions play a role in taking you to your ultimate potential.

RD: Can you explain, mechanically, how you guys achieved those motion sickness-inducing rolling circle shots?

DM: Stick, camera, tape. This is all you need. Tape camera to one end, pivot stick on other end.

RD: You highlight a diverse selection of athletes skiing, surfing, snowboarding, and kayaking. Traditionally, cross-sport movies have never performed very well. How do you plan on breaking the mold this time around?

DM: We'll be trying to not make it lame.
RD: What can viewers who've seen All.I.Can expect to be the same or different, stylistically or otherwise, this time around?

DM: We learned a lot during the making of All.I.Can., and we want to bring that knowledge to the table. We can't stop being who we are, so you'll see our personalities come through as always, but we hope to evolve to a higher level of storytelling. ITM will take a slice from the avalanche safety message of The Fine Line and the environmental consciousness of All.I.Can, but those aren't what this is about. This will be new.

RD: What are you guys doing in the filming, interviewing, etc. that is going to do a better job of getting to some deeper emotional or psychological understandings that other filmmakers have been able to accomplish before? Are there other films, inside of skiing or outside, that influenced the approach to Inside The Mind?

DM: Well, we'll probably just avoid interviews entirely. Actions speak louder than words.

Our work is, of course, inspired and heavily influenced by dozens of incredible artists. Films that pop to mind include: Eternal Sunshine of the Spotless Mind, Being John Malcovich, Inception, Diving Bell and the Butterfly, Baraka, Dark Side of The Lens, Nostalgia, There Will Be Blood, Stranger Than Paradise, Jacob's Ladder. And great directors like Michel Gondry, Spike Jonze, Tarantino, Ron Fricke, Stanley Kubrick, Andrei Tarkovsky, Chris Cunningham, Dziga Vertov, Wim Wenders, Wes Anderson, The Cohen Bros, etc.




Order your copy of Into the Mind, available at http://amazon.con