It won't surprise you to hear that Jeremy Jones is really good at snowboarding. What might surprise you is that Jones, at 37 years old, is riding the most serious terrain he's ever ridden, a product of 25 years reading the mountains and building his skill set. That should give any rider cresting into middle age hope that the best days are still yet to come. But what's the key to making sure that happens? Stay at your fighting weight. Protect your days on the hill. Don't be afraid to back down when it's not the right conditions. Don't ride through pain. Get out of the resort and splitboard more. And don't bomb frozen moguls. Follow these directions, and your biggest days won't be at 25, but at 35, 40, even 50 years old.
Interview by Ryan Dunfee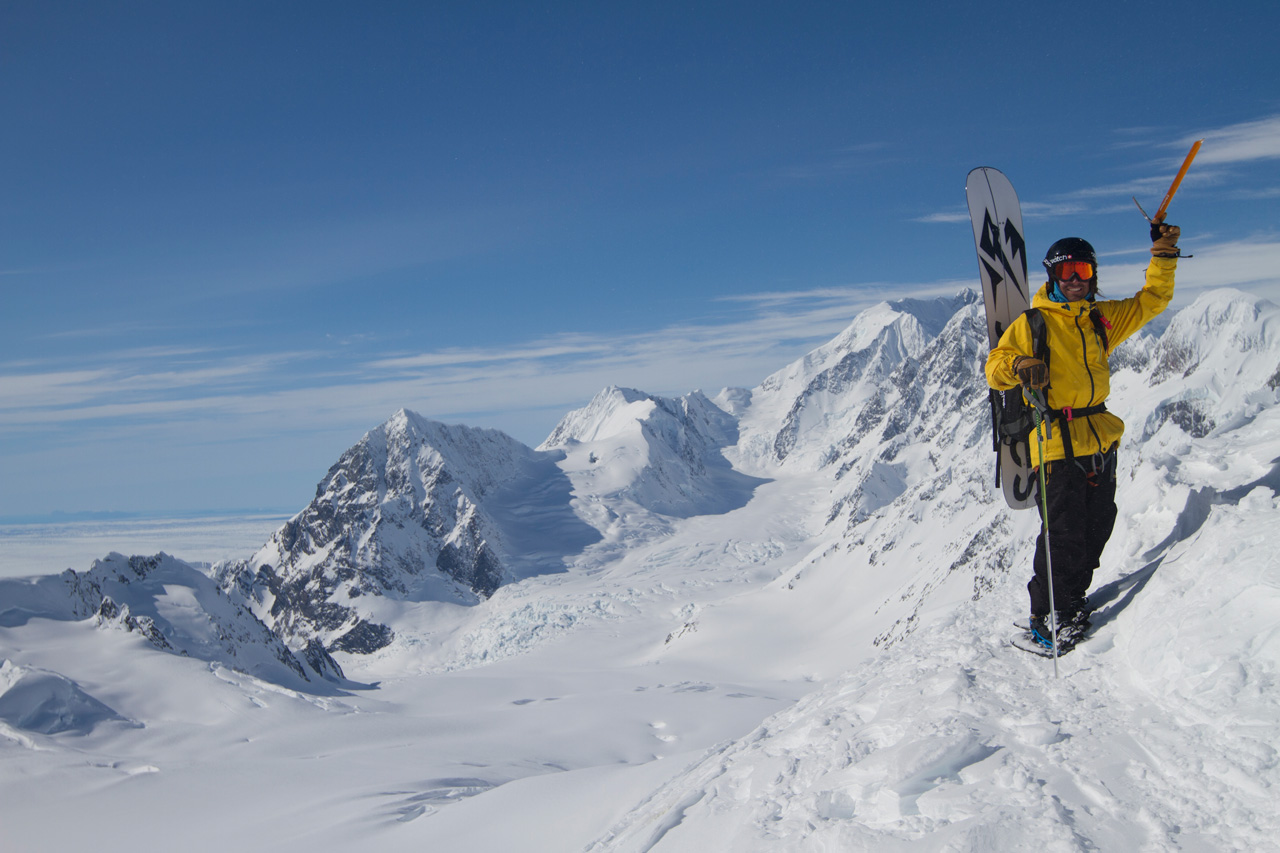 Jeremy Jones summits a peak this past spring in Wrangell-St. Elias National Park in Alaska while filming for his two-year snowboard movie
Jeremy Jones drops in to a line this past spring in Wrangell-St. Elias National Park in Alaska. Photo by Jeff Hawe.
I'm also being really selective on airs and charging in hard snow. I ride a lot of hard snow, but I'm not bombing hard moguls like I used to. That kind of abusive riding will catch up with you. I can watch a lot of guys who are 25 and know that unless they change their riding style drastically, it's only a matter of time before they start getting injuries. That's, generally, just guys going big to flat and stomping flat landings. That eventually catches up with you, and as soon as you have an injury, you blow your knee or wreck your back, it becomes very hard to go back to being able to go 40 feet to flat again.
I listen to my body and I don't push it. If I'm in pain, I really back off my riding. I won't ride through pain.
I spend so much time splitboarding now that I actually have a lot less aches and pains than I used to have 10 years ago. … I used to ride about 70 percent resort freeride days, and even on pow days there's still a lot of abuse if you're riding in-bounds. [While splitboarding] it's generally smooth conditions, it's not a lot of chattery, hard, moguly conditions. And [by virtue of splitboarding], the vert I'm getting in a season is way down.
The stuff I'm doing now, I couldn't have gotten here five years sooner. I look for terrain and mountain scenarios that require my full skillset, and I'm doing stuff now that I couldn't have done even two years ago. I've spent a lot of time progressing in steep terrain, and you can't ever skip steps. It's so much about reading the mountains — the riding is almost secondary.