The international tour for our newest film,
Photo: @markbehrendt @toddligare turning the tables on the du alpine club in Denver. #tgrfilmtour #respectyourelders #howatomicskiingrolls
Photo: @bunnyhjort TGR family surf in Venice, Ca @tetongravity #tgrfilmtour@Ziomoo
Photo: @wonderlandlovely I'll check this one off the bucket list. Got to meet @sammycski tonight with @sydneyguthrie #tgrfilmtour #ourtimeisnow @sony @tetongravity
Photo: @timdurtschi So last week I embarked on a #tgrfilmtour of California/Nevada that went like this SLC>SF>SD>LV>LA. 3100 miles with my friend @goost and @toddligare thousands of @tetongravity fans and the road trip of a lifetime! Thanks to @atomicski @sony for believing in the mission and making it possible, thanks to our friends that let us crash at there place along the way! #fordmustang #bucketlist #ceilingmissing #katyperry #california #bigsur #highway101 #santamonica #vegas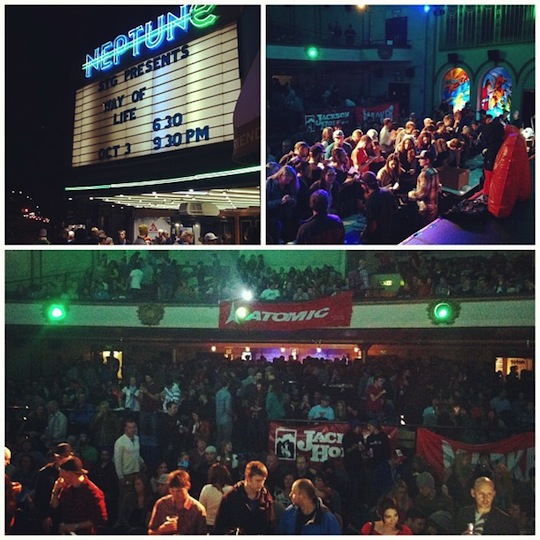 Photo: @Bneste Last night was officially the largest @tetongravity premiere ever in the #pnw. Thanks #seattle. #tgrfilmtour #tgrwayoflife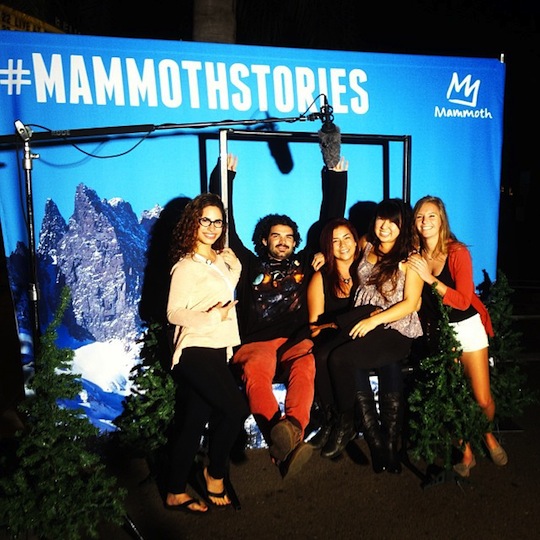 Photo: @sdsusnowteam Sdsu snow team holdin it down at the way of life premier!! @TetonGravity #TGRWayOfLife #TGRFilmTour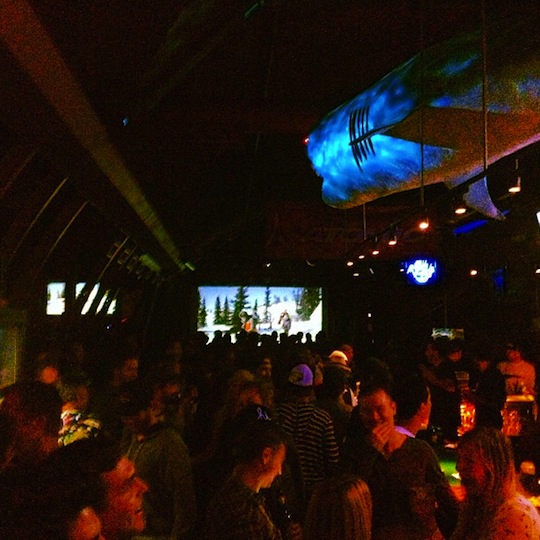 Photo: @justafann Sharks and ski movies San Diego stop #tgrwayoflife #tgrfilmtour
Photo: @mobroandy Hanging out @TetonGravity & @Movember ready to check out #WayOfLife & be Amazed! #TGRFilmTour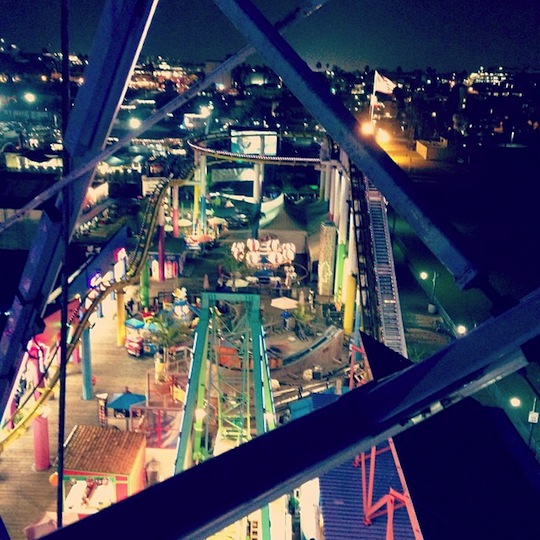 Photo: @timdurtschi @tetongravity movie screening on the Santa Monica pier view from the Ferris wheel #tgrfilmtour #tgrwayoflife
Photo: @laahlgren Look what I just won at the TGR premiere in LA #tetongravity #tgrfilmtour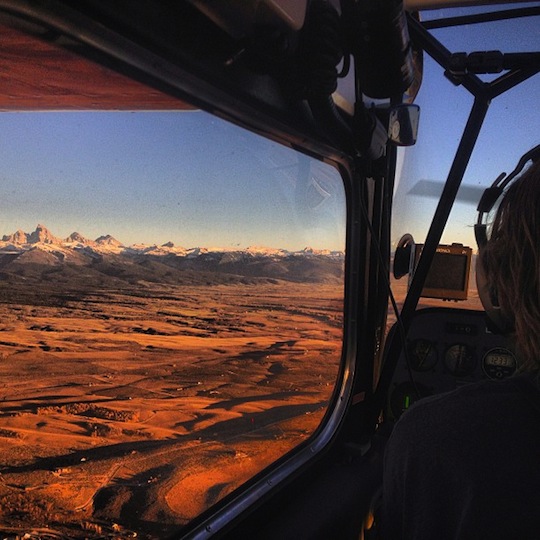 Photo: @jahspriggs Flying by the grand teton on my way to the @tetongravity #tgrwayoflife premier at the famous spud drive in theater in Driggs, Id in Coreys plane! #tgrfilmtour thanks @tgrtoddjones !
Photo: @lostinprint Someone just won a sweet @Sony Action Cam at the #tgrfilmtour #ourtimeisnow Way of Life premiere.
Photo: @yorickleusink Beerponging London! Party Party - learned from the best at @tetongravity // #party #beerpong #tgrwayoflife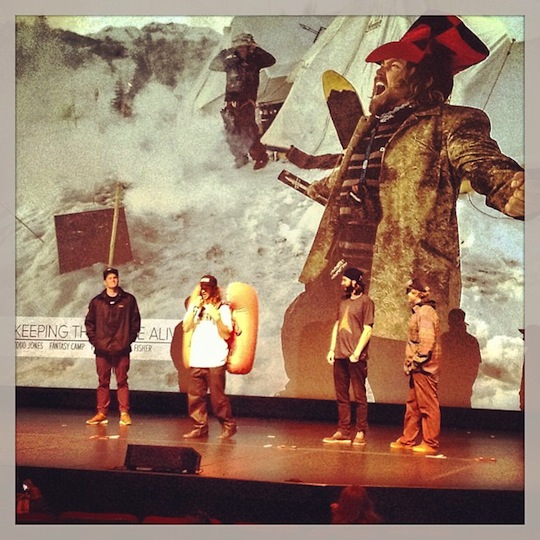 Photo: @chanaynaysf @TetonGravity #WayOfLife screening!
Photo: @danaflahr @tetongravity about to drop into this #NYC madness tonight! #tgrwayoflife #tgrfilmtour #hideyourkids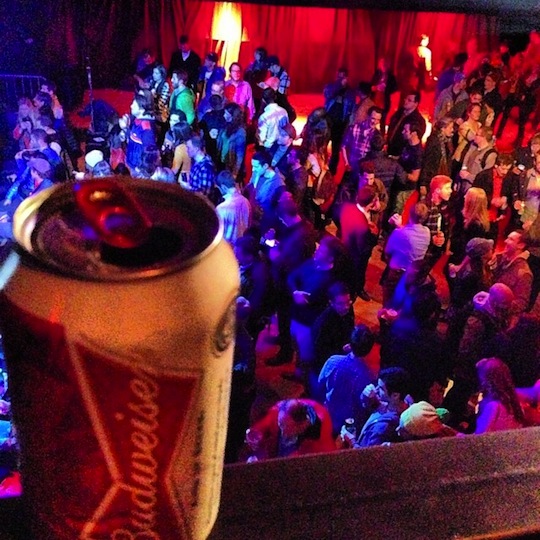 Photo: @thebrewlord #TGRFilmTour #USA
Photo: @gcardenas92 #tgr killing it with the way of life at Irving plaza tonight.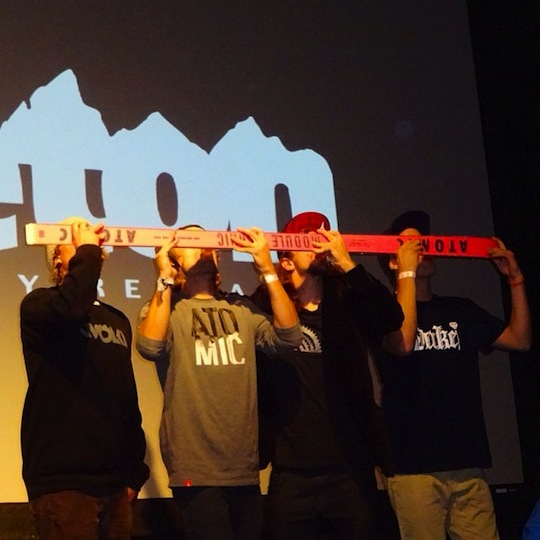 Photo: @racerxnyc Teton Gravity Research ski movie tour hits Irving Plaza NYC. Pros hitting the shot ski! #OurTimeIsNow @TetonGravity #TGRFilmTour @Sony
The tour isn't over yet! Check the schedule for the remaining stops here and catch a show before it's too late. Make sure you tag your Way Of Life premiere highlights with #TGRFilmTour for your chance to win great prizes from Sony and TGR. Do it. Do it NOW!