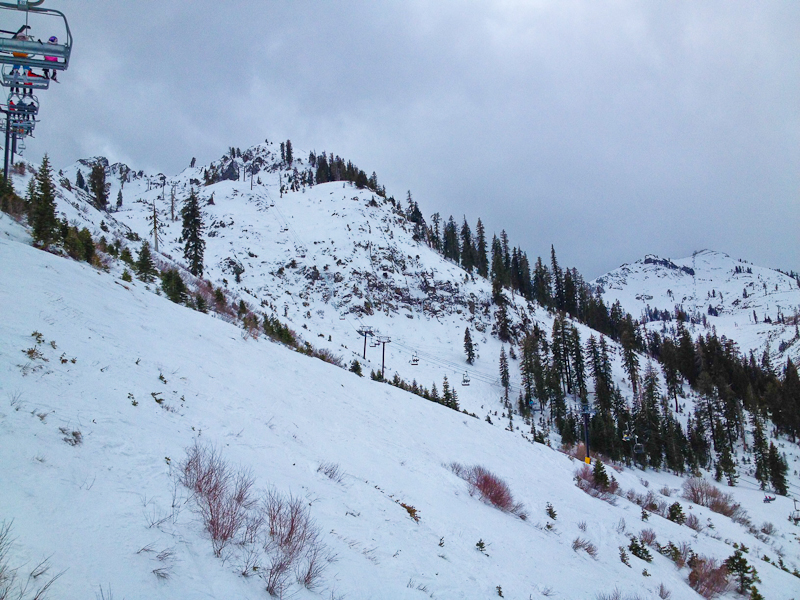 Squaw's Fingers, still far from in.

It's no secret – this season has largely sucked, especially in comparison to the festival of free refills that constituted the majority of last year. But that's not to say this season isn't worth skiing for. There's plenty of options to enhance your slow-sliding experience. Here's five to help you salvage the rest of the season.

1) Sweat the Small Stuff

/>
As Garrett Russell demonstrates, there is plenty of fun skiing to be done no matter how small it is.

Even with no fresh snow, most resorts are beyond fun with the right mentality. Side-hits, mogul gaps, mini-parks, slushy chutes, transitions, and fresh groomers may all be things you've learned to ignore the past few seasons. This year's low-tide snowpack has left a lot of rocks, trees, and other features exposed. Instead of rueing the lack of deep pow to cover those things over, enjoy the fact that they're there – jib 'em! Find soft snow, however little it is. Get out early and slay some fresh groomers. There's plenty to do that will remind you how fun skiing is.

2) Try Something New

Always fly by the park? Try learning some boxes in the jib garden. Live in the park? Tune your park skis for the first time in four seasons and see how much fun cranking GS turns is with fresh edges. Learn a 360 or better yet, a 360 nosebutter. It's better because you barely even have to leave the ground. See if you can ollie higher. Improve your technical ski skills trying to hold it together down your favorite line, usually flush with pow, that is now bumped-out. Learn a new grab. Skin your local spot in the moonlight, or get to the top to watch the sunrise. Try snowboarding (or skiing). The possibilities are endless.
3) Book a Big Trip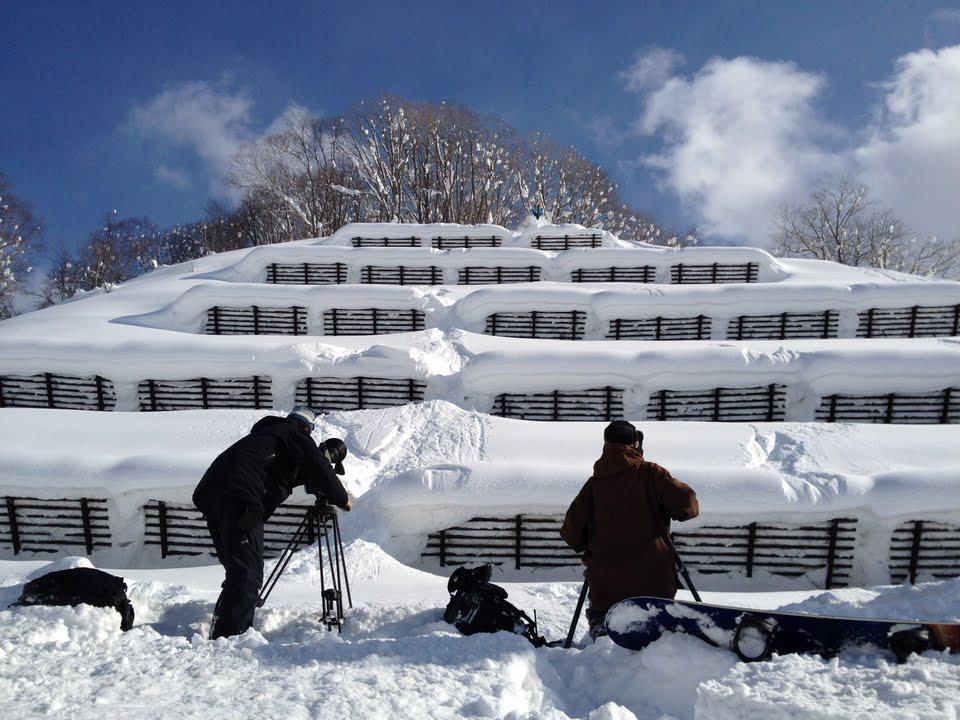 Japan looks mighty tempting right now. … Roman Rohrmoser shreds an avalanche barrier near Niseko with Black Diamond Lodge for the new Warren Miller movie. Photo by Tycer Ceccanti.

We're in March now, which means at best, another two months of pow-potential winter. If you've been dying without your usual fix of faceshots, it's time to get out of dodge. Japan, AK, the PNW, Interior British Columbia, and Europe are all getting slammed like Sonny Liston in the 6th. Take another look at that savings account or credit limit and know you'll be at peace come spring if you finally lock down that dream trip.

4) Take a Small Trip
Now that your favorite line at your home resort is as barren as the Bonneville Salt Flats on a dry year, it's as good an excuse as any to see what else is around the neighborhood. Squaw local? Try heading around the lake to check out Sierra or Kirkwood. Never leave Vermont? Point it to Maine one weekend. For almost any skier, there's plenty of places in their backyard they've ignored. So expand your horizons across your state or region. Hey, it might just be good over there.

5) Have Faith (or Find it)

Skiing's increasingly agnostic population may have cause to believe in a greater power controlling things (namely the weather) after these past couple months. It may just be time to start paying attention to the Allmighty, and praying wouldn't hurt, either.