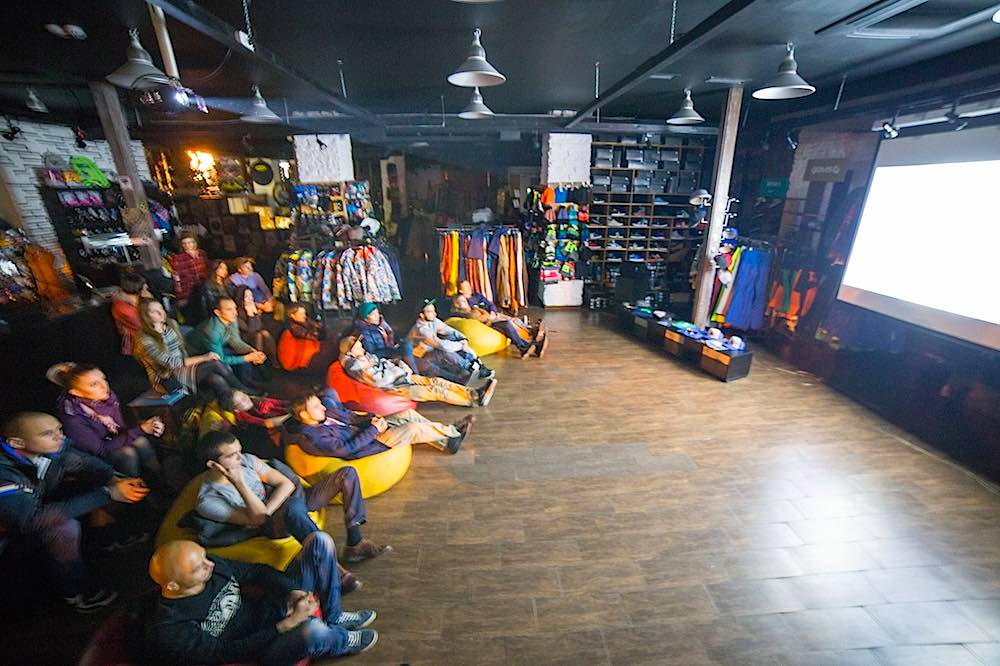 The Higher premiere this fall in Almaty, Kazahkstan, where an expanding snowsports culture calls home. Andrey Kulagin photo.
We did not plan any pre-event activity. Just made an ordinary screening with announcement of the Higher premiere in social networks. And we almost packed two rooms with 280 people. I see a very positive trend: interest to snow movies, or just sports documentaries, is growing. For the last couple of years, we made people understand that to watch this kind of video on a big screen is really nice time spent while you wait for the season to start. And we are not going to stop, we see a potential and we are going to go for it.
When I saw the trailer, I understood that this was not just an action film. It was a film that people needed to listen and to understand. Not many members of the community can understand fluent English, but we decided to add subtitles to the video. It really helped to understand the idea of Higher. So now I know the process of making subtitles, which is not easy.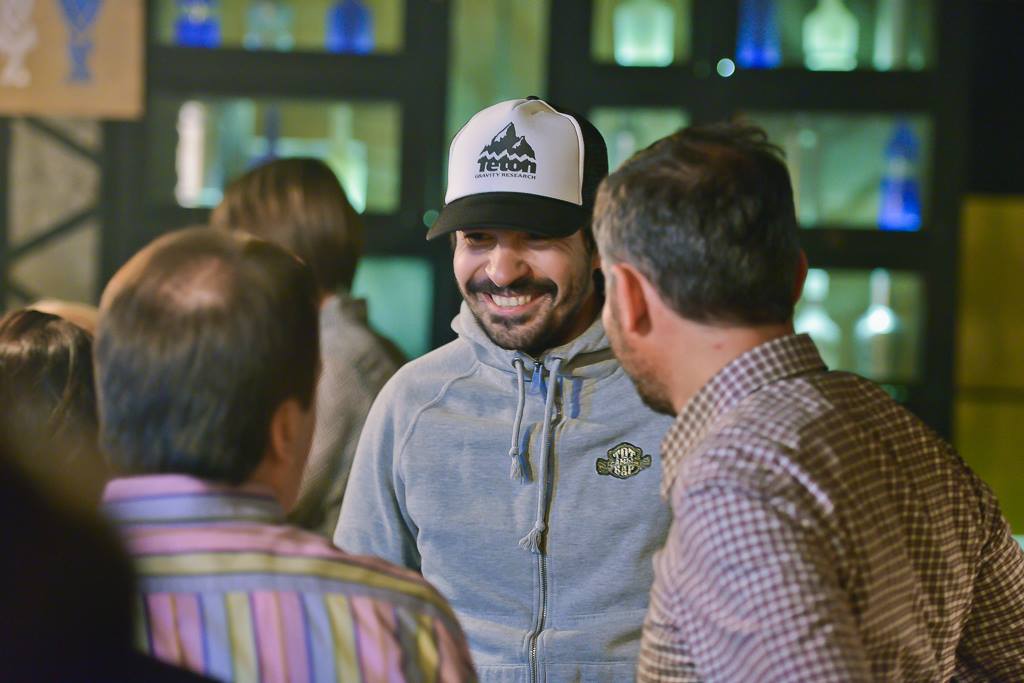 Andrey Kulagin, who orchestrated the premiere for 280 people in Almaty.
To warm up the audience's interest in Higher, we organized a Deeper and Further retrospective several days before the premier. It was presented on a free of charge basis in our local ski and board shop. Almost all the backcountry players know who Jeremy Jones is, and are familiar with his previous projects, but all others (the majority) had no idea who this guy was before this showing.
People's reaction to Higher was very positive. It is a really emotional film. And I can say that this was one of the best screenings we have ever organized.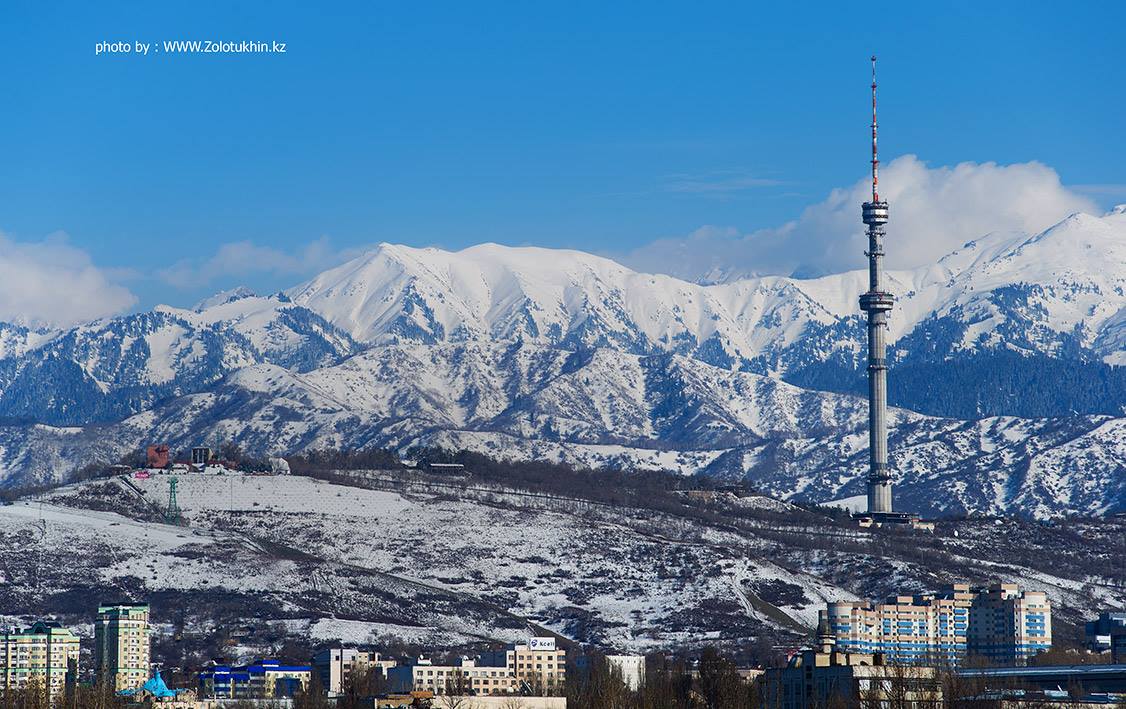 The city of Almaty sits below the Zailiysky Alatau mountains, which top out at nearly 15,000 feet.
As you can understand ski sports started here really long time ago. But the popularity of skiing and snowboarding started to grow fast only 10 to 15 years ago. We live in Almaty, Kazahstan's largest city, with around 2 million people at an altitude of 960 meters. We are surrounded by a mountain range called Zailiysky Alatau, which goes up to its highest at the 4975 meter summit of Talgar.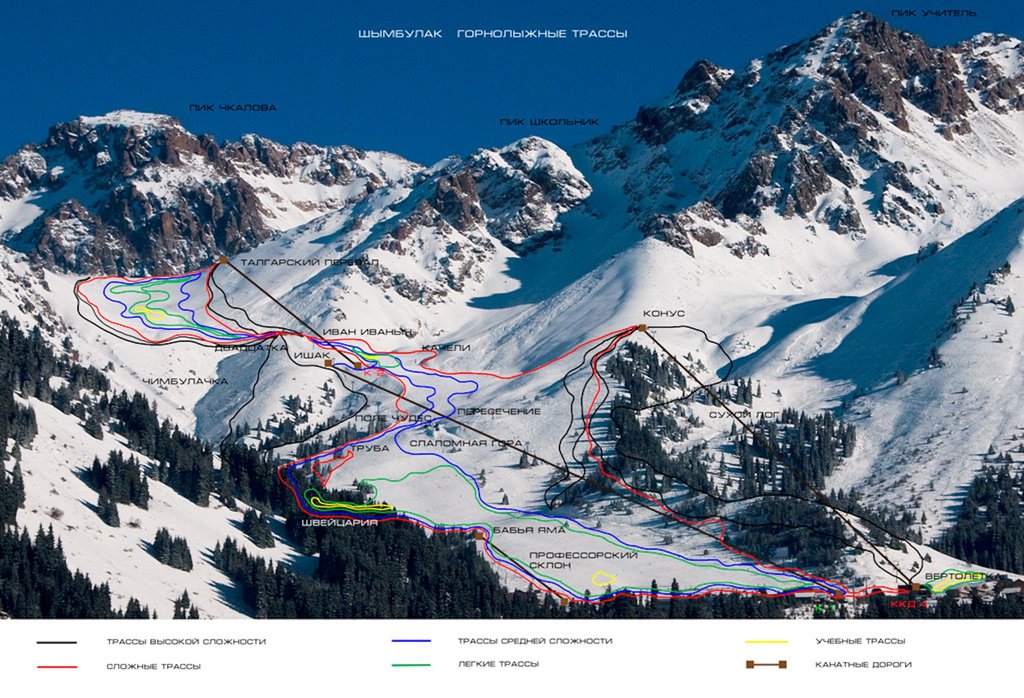 The trail map for Shymbulak, the biggest resort in the Almaty area.
There are two major mountains to ski at near Almaty: Shymbulak, with a vertical drop of 2,820 feet, and Ak Bulak. For the last three years, Shymbulak has made a terrain park on its slopes, and it really helps skiers and snowboarders to develop freestyle skills. We try to organize couple of competitions during the season, and usually local Red Bull or Quiksilver supports these events.
There are also a good bunch of people who go into the backcountry. And every year, a couple of people join them. So, it is growing.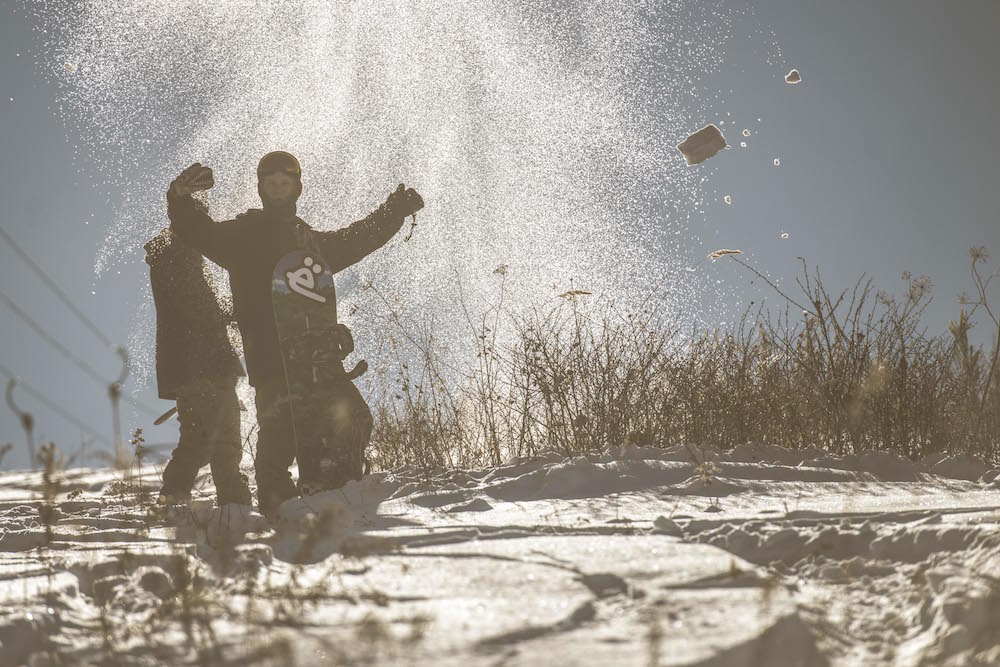 Heli riding is not developed. There is only one guy who organizes this kind of trips– like, two or three time during the season and that's it. But I think it is going to develop in the near future.
Have a good day,
Andrey Kulagin