Reid Smith, a 13-year-old snowboarder from New Jersey, is this year's Overall Grom Contest snowboard champ. An edit of Smith's footage will play before every showing of The Dream Factory during this fall's film's tour. What does the future hold for this East-coast gnar-nugget? Only time and turns will tell.
When did you start skiing?
Seven. But I didn't ride park until I was ten.
Where do you ride the most?
Big Boulder, Pennsylvania.
What aspect of snowboarding do you most enjoy?
Riding park with my friends. I haven't really ridden powder yet.
Who are your favorite people to ride with?
My friends Robert, Owen and Derek.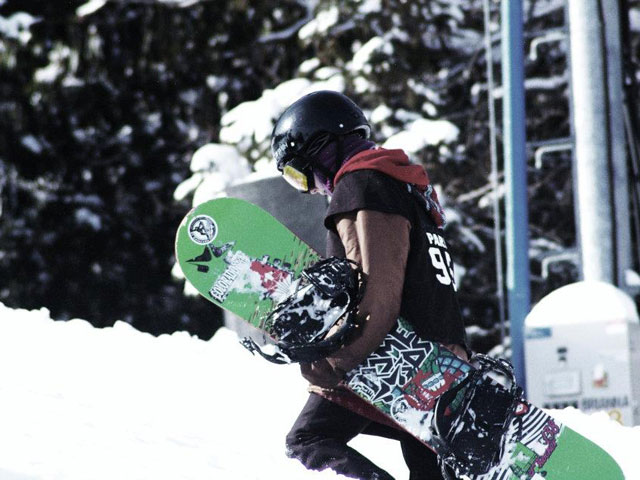 How do you balance school and snowboarding?
My parents want me to do good in school. I do my homework in the car, when I'm in school I try to give it 100%. When I snowboard I try to give that 100%.
What does it mean to you to have your video selected by TGR?
I gained confidence because I was against older people. It's also good attention for me so other companies can see me.
Do you edit your own videos?
Yea, I edit my own videos with Final Cut Express. I got it for Christmas.
What was your most memorable day last season.
My best day was at Seven Springs. There was an open-class Big-Air competition, and I won it. That's also when I met Ian Macy, the filmier for Seven Springs. That was a good day.
What trick did you win it with?
A 65-foot backside 7, and a backside rodeo 5.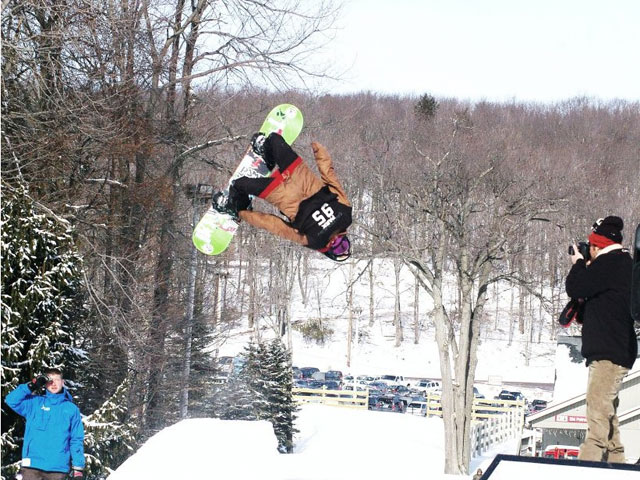 What are your plans for this coming winter?
I want to do more competitions like the Gatorade Free Flow, and Big Boulder has a lot of comps so I want to do those. I also want to film more with my friends because we want to do this Rome Snowboards Local Gnar video contest.
Have you found a way to train for winter during these summer months?
I went to Windell's this year. That was really awesome because the Windell's Academy gave me a week free and my parents paid for two, so I was there for almost a full month.
What are you most proud of taking away from those three weeks?
I almost got a double-rodeo there. I tried it like five times. My closest try I washed out because i landed on my heels instead of my toes.
How do you plan on using your video selection with TGR to help further your snowboarding career?
Hopefully other companies will see it and want to pick me up. I think I'll probably send them to the Grom Contest winners page and this interview page.
Any shoutouts to your homies, family or sponsors?
Rome Snowboards, the Steezers, and Jay, my coach. And my parents for driving me all over the place.
Reid's winning Grom Contest entry:
Here's a fun edit from Reid and his crew, the Steezers: