Story and Photos by Seth Lightcap
What's not to love about a gondola? They are warmer and more comfortable than a chairlift and they usually take you higher up the mountain in one fell swoop. Not to mention that if a resort is inclined to put in a cable car they probably have some legit terrain to show off underneath it. There's no question about that in the European Alps anyway. Gondolas in the Alps access some of the finest (and rowdiest) ski terrain known to man.
On a recent trip to the Alps I fell in love with several of these bubble lifts. I was blown away by the diversity of terrain that awaited us outside the gondola doors and the efficiency with which they ran even on storm days. In celebration of these amazing ski lifts I've put together a three-part photo essay documenting some of the classic gondola accessed terrain in Verbier, Chamonix and St. Anton. Read on for part three of the series detailing the state-of-the-art cable car network in St. Anton am Arlberg.

Check out Part One: Verbier here.
The St. Anton am Arlberg region is located in the far west side of Austria bordering Switzerland. The area is home to seven resorts spread amongst three valleys. St. Anton is the most recognizable of the resorts but every one of the seven has ridiculous gondola accessed terrain. Your looking at a zone called the 'Needles' that can be reached from the gondola in the previous image - the Trittkopf cable car at Zürs ski resort.
Yet another amazing face in the Arlberg. The terrain is incredibly textured with steep benches lurking around every corner that hold legit lines and endless rock drops. After riding this face we jumped on a free bus and got off five minutes later at the base of the gondola.


We were blessed with dreamy conditions while we were in Austria but you could tell that the gullies and hidden faces found at mid-elevation would have held pow stashes for weeks. Most resorts also had bubble lifts going up both sides of a valley providing terrain of every aspect.


Storm day riding in the Arlberg is next-level thanks to cable cars like the Rendl at St. Anton. This eight person gondola has heated seats and whisks you up over 1800 feet to the top of a perfectly pitched north face littered with open bowls, pillows and tree runs. You can also see the famous Galzig cable car in the middle of the image just left of the cable line. The Galzig cable car has an innovative bottom terminal that borrows concepts from a ferris wheel. The cars come into the terminal high and are rotated down around a wheel to allow skiers to board on ground level.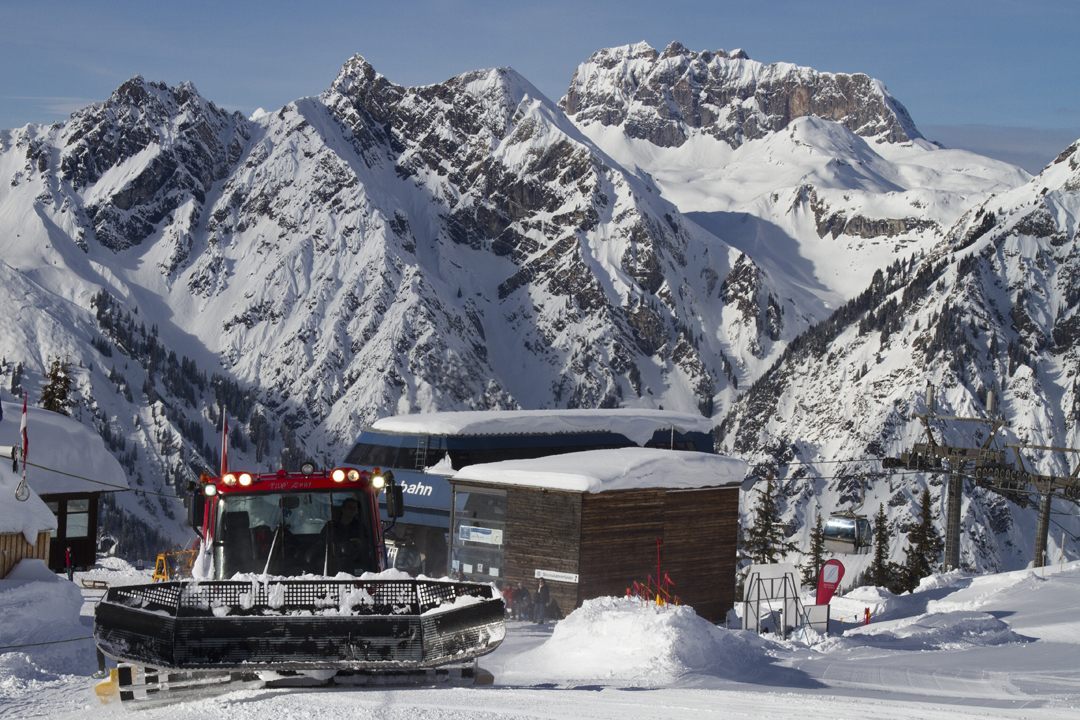 This humble gondola was arguably my favorite cable car that I rode in the Alps. The 2750 vert feet of forested terrain that lies below this top station is as playful as it gets. Every bench is richly textured with endless tranny roll-overs, cliffs and mini-spines. The views aren't too shabby either.


Our gondola tour of the Arlberg would not have been half as rad without the help of snowboard guide Bas Elhorst. Bas is a ridiculously knowledgeable local ripper as he is both a licensed guide and a founding member of the Austrian freeride team the Gnarlberg Stienbocks. There are no glaciers in the Arlberg so shredding without a guide is a little safer than say Chamonix, but there are a ton of local lines that you would never find without one. Lucky for you, Bas is available for private guiding in the Arlberg for a few months each winter. Check out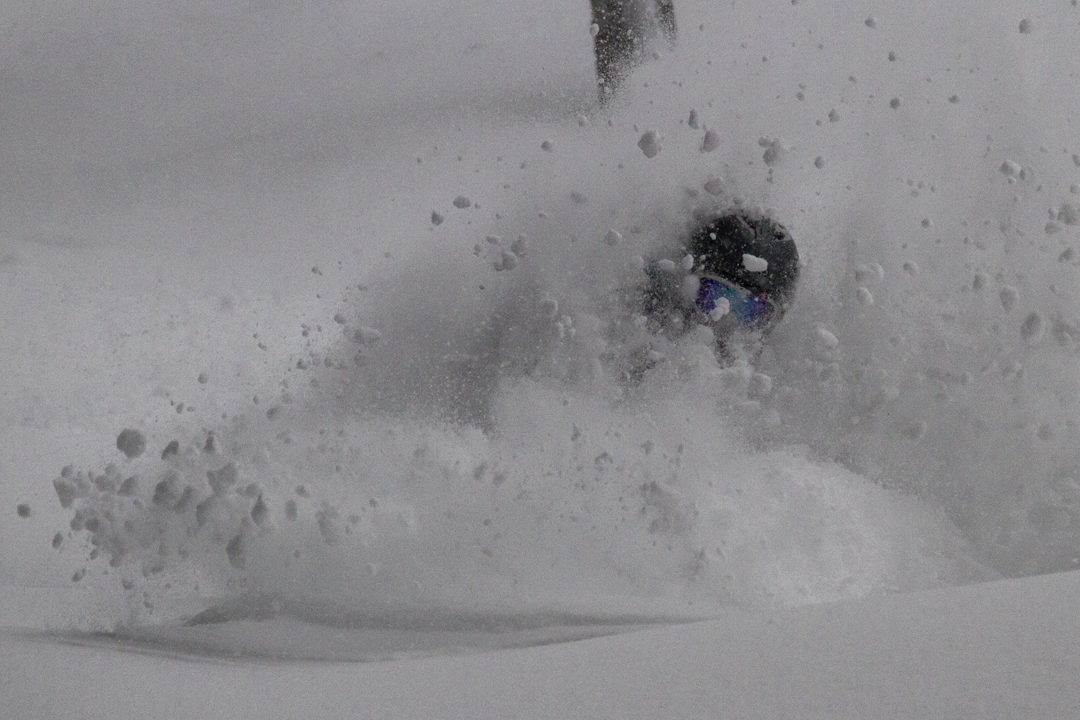 Why get a guide? So you can spend more time choking on powder like Allison here and less time wondering which tracks to follow.


We were also thrilled to ride for a couple days with Freeride World Tour competitor and fellow Gnarlberg Stienbocks team rider Chris Schnabel. Chris welcomed us into his backyard with open arms and kept the stoke level high as his passion for riding is infectious. Every lap we rode with him he'd point out a dozen more lines that had us contemplating changing our tickets home. In between freeride competitions Chris is also available for guiding. Check him out at www.schnabelchris.com