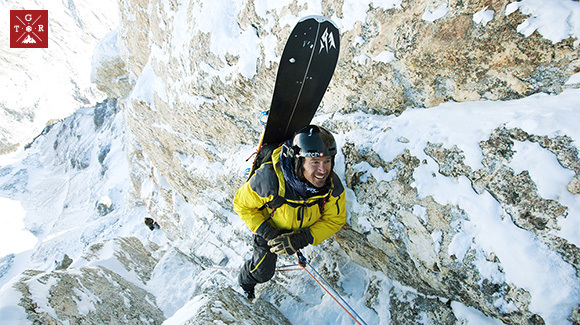 What does Jeremy Jones rely on in the backcountry? Here's a round-up of the go-to products Jeremy trusts on missions deep in the backcountry from Alaska to Nepal.
Jones Snowboards Carbon Solution Splitboard: $1,199.00
The Jones Carbon Solution is arguably the highest performance splitboard made. The carbon fiber construction sheds weight while increasing stiffness and damping, making this a backcountry baron ready to devour the longest tours and steepest lines. http://goo.gl/MMNhOU
Karakoram Carbon SL Splitboard Binding: $849.95
The Carbon SL is 200 grams lighter than last year's model, has a stiff carbon fiber highback, and employs new features dedicated to making touring a seamless affair—and in any condition. Jones trusted these bindings deep within the Himalaya while shooting for Higher in Nepal.
POC Fornix Backcountry MIPS Helmet: $199.95
The Fornix comes equipped with MIPS, cutting edge technology that helps reduce shock transmitted to the brain from a hard hit. This helmet also includes an adjustable ventilation system and a micro-adjust sizing system that provides a custom fit and feel. This is Jeremy's ultimate backcountry brain bucket. http://goo.gl/CHVqAW
POC Iris 3P Goggle - Polarized Photochromic: $189.95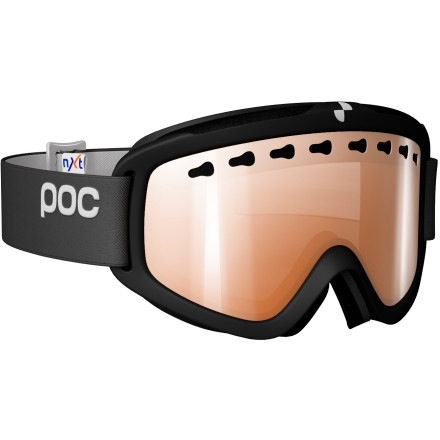 The unique lens technology in these POC goggles uses partial polarization to block glare from reflective surfaces while still allowing you to differentiate between ice and snow. Jones used these while filming in the harsh elements of Alaska and Nepal. http://goo.gl/Nlrr2U
O'Neill Jones 3L Jacket: $399.95
O'Neill designed this light, technical jacket to keep Jeremy dry no matter what situation he finds himself in. From month-long human-powered trips into remotes parts of BC, Alaska, and Nepal, the Jones 3L Jacket withstood the elements. http://goo.gl/oMhMEC
O'Neill Jones 3L Pant: $349.95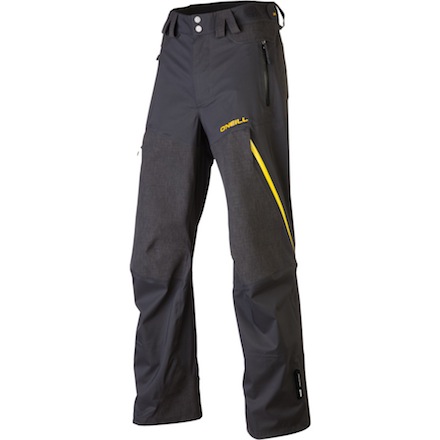 Jones 3L Pant offers optimum weather protection, comfort, and ventilation during rigorous backcountry adventures. These pants have waterproof breathable 20K-rated three-layer fabric, fully taped seams, waterproof zippers, and are made of 100% recycled material. http://goo.gl/FiWlYP
Backcountry Access Tracker 2 Avalanche Beacon: $334.95
The Backcountry Access Tracker 2 subtracts weight and size, and adds real-time display and a third receiving antenna to the Tracker DTS. The third digital antenna increases accuracy and provides a strong buried signal in any orientation, while the real-time display eliminates lag time, allowing you to narrow your search zone quickly when seconds count.
Black Diamond Carbon Compactor Ski Pole: $159.95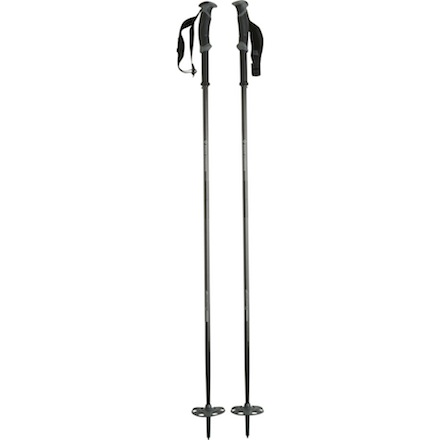 These poles are extremely compact, light, and perfect for splitboarding and all expeditions. Jeremy turned to these in Nepal when cutting weight was imperative. http://goo.gl/6LMTkb
Black Diamond Quickdraw Carbon Fiber Probe 240: $74.95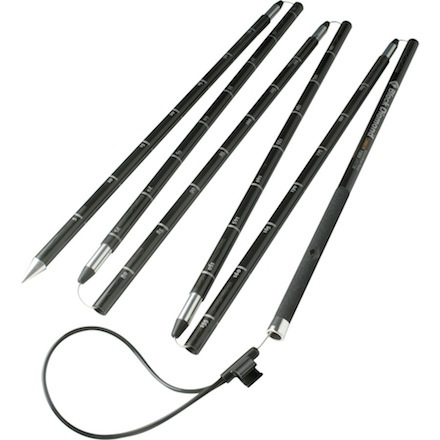 The Black Diamond QuickDraw Carbon Fiber Probe 240 is ultra light and uses fully tapered ferrules for a one-pull setup. It also features five-centimeter markings for accurate snow-pit study—because after all avoiding an avalanche is the ultimate goal. http://goo.gl/AN5Yi0
Black Diamond Raven Ultra Ice Axe: $109.95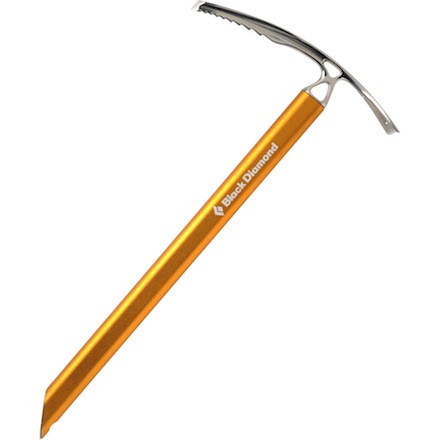 Black Diamond built the Raven Ultra Ice Axe for fast-and-light alpine routes and technical mountaineering, i.e. a normal day in the backcountry for Jeremy Jones. This ax is ultra light, but still includes a full steel head and pick. http://goo.gl/RVEO8C
Don't go hungry. Jeremy noshes on a hight protien bar for that extra push in the bacountry. http://goo.gl/m1tIxs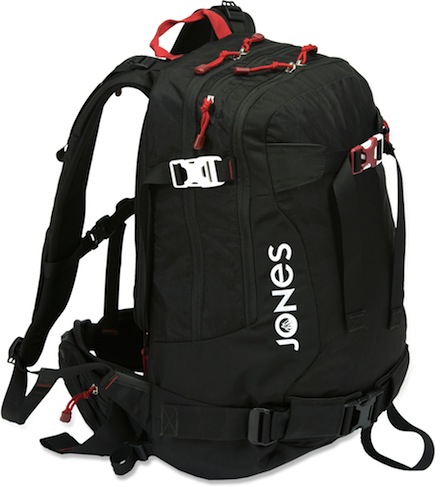 The Jones 30L snowboard backpack allow you to pack all the necessities on those backcountry missions. http://goo.gl/EhGI9v
Sony Action Cam
Jeremy turns to the Sony Action Cam to capture all of his triumpant moments. Snag your Action Cam here.
Check out Jeremy in action in the latest chapter in the triology in the Higher Trailer below.