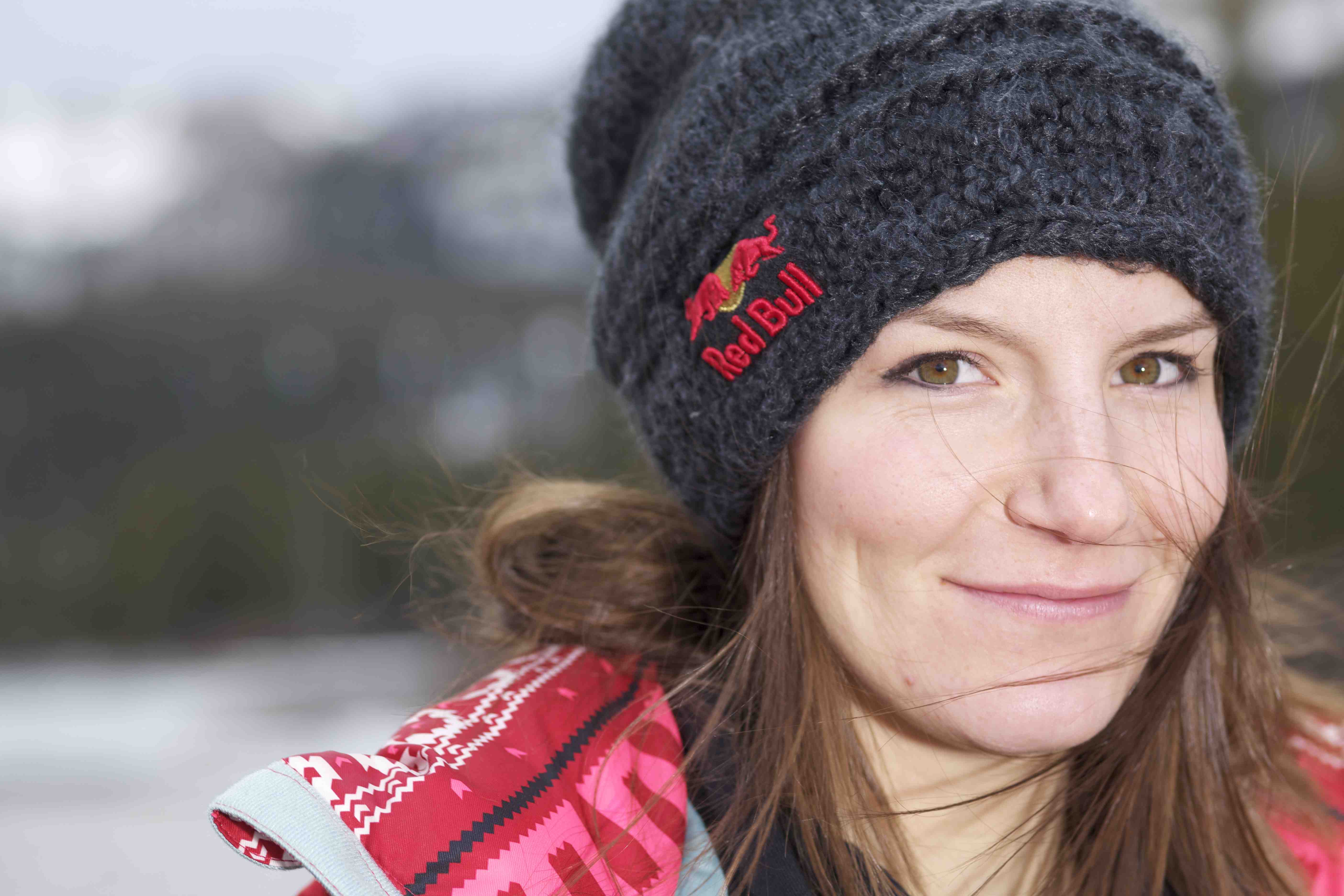 Kaya Turski, slopestyle skiing's most dominant female competitor ever and one of the most confident-looking female skiers ever, is nominated along with surfer Carissa Moore and snowboarders Kelly Clark and Jamie Anderson for an ESPY award in the Best Female Action Sports Athlete category. We sat down at our respective tables, connected through our cell phones, and got down to talking about the ESPYs, the Olympics, Kelly Sildaru, and where rollerblading stands since she left it to dominate the ski world.

Using words other than "stoked" and "honored," how would you describe your reaction to being nominated for this ESPY?

Other than stoked and honored? Very excited I guess? I 'd have to say that I'm honored. It's just an awesome opportunity to be named among these people that I've looked up to for so long and who are my heroes – it's really great to be among them.

How did you get into skiing in the first place?

D-Structure, a Montreal skate and ski shop, was sponsoring me for rollerblading. Rollerblading had kind of died down while I was in high school… and I decided to attend one of D-Structure's ski events and kind of fell in love. I had cruised on skis when I was younger, so I kind of knew how to ski, but I tried some boxes and rails and it totally clicked and I had such a blast. So I decided to finish high school and then move out to Whistler to ski and have fun and see where it could take me – that's how it all started.

What is the level of women's riding like in rollerblading these days versus skiing? Would you ever go back?

You know, I don't know. It's probably running a really small scene. But since about ten years ago there hasn't been much support for rollerblading. I think it's definitely a sport that's struggling, but there's a small community out there that does it and loves it.

What has the transition into Olympic training mode been like, how is that routine different from what you were doing before slopestyle was added to the Olympics?

I don't know that my routine has changed that much. I tore my ACL and had an internal injury in 2007 and after that I really got on the gym grind. I started working with a trainer that I still work with to this day, so my off-seasons have always been pretty intense in the gym, and I've always tried to take good care of my body. Where it's changed a lot is the support that I'm getting. Being part of the Canadian National Team, now I have coaches, nutritionists, and doctors that I'm close contact with. And Red Bull has always been supportive but there's more going on now, and I've been working closely with my coach Matt Christensen, and so in that sense, it's changed.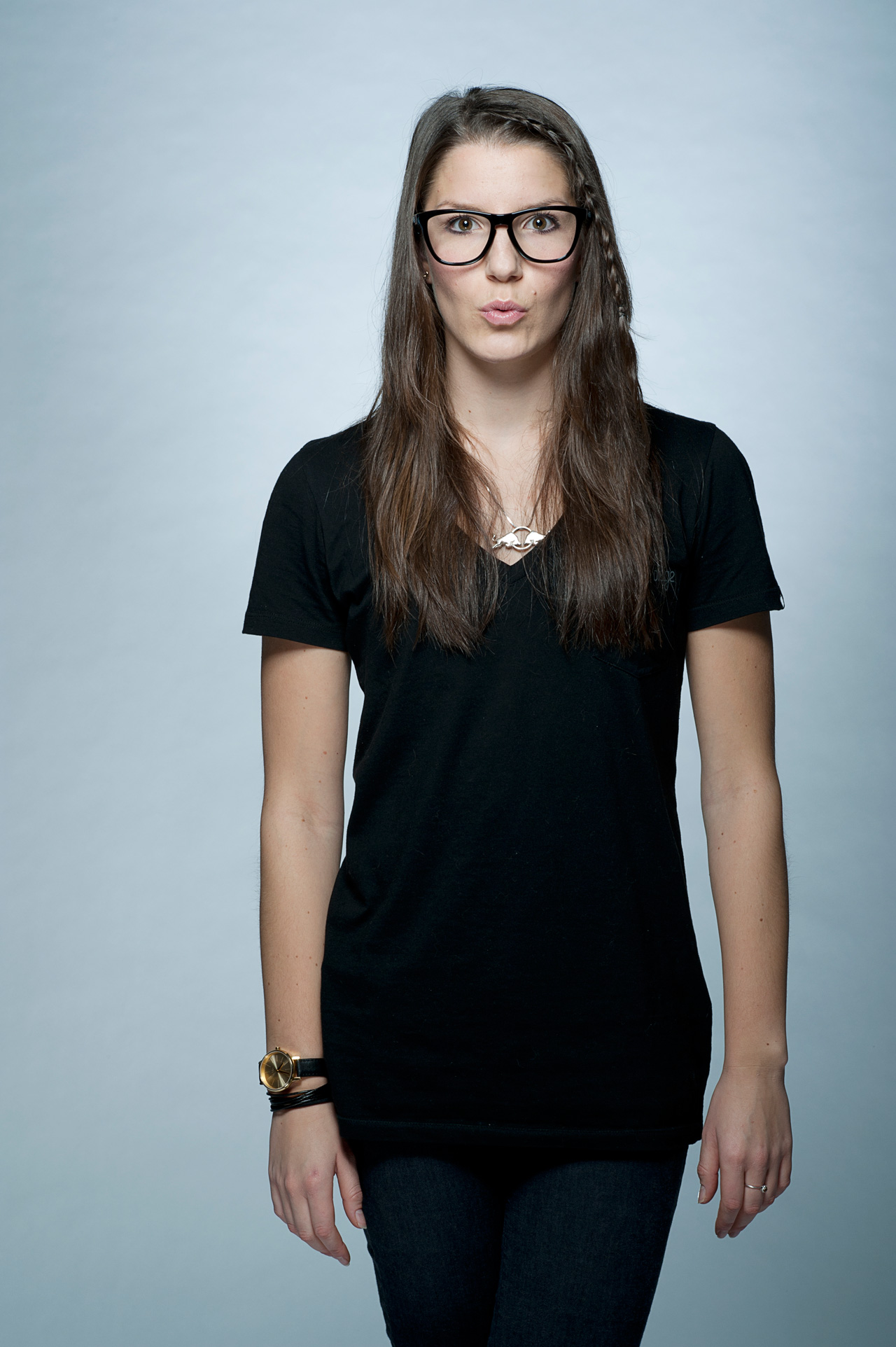 Who are you looking at as your real competition for the Sochi Olympics?
I don't know that there's anyone that's not on the scene right now that will be a major threat at the Olympics. I think that my teammate from Canada — Darrah Howell — she's young, she's new on the scene, and she's got a lot of talent and is hungry. Devin Logan is really strong and I see a lot of myself in those younger girls. They're young, they're ready to throw down, and they're willing to do it all and progressing at a really fast rate. Anna Seagal is another really hard-working athlete who's really training hard and working hard at her skiing, taking care of herself as well. I could go on — a lot of girls have talent, but I'd say those three definitely have a good chance of doing well at the Olympics.

How long will it be before you and Kelly Sildaru begin a T-Hall vs. Dumont-level X Games rivalry?

Umm, probably as soon as she's old enough to ski big jumps [laughing]… I've seen what she can do and it's really, really impressive. She's got a lot of talent and I'm looking forward to seeing her grow up and being able to attend these bigger events, because I definitely think she'll be a force to be reckoned with — no doubt.
How are you sizing up your competitors, surfer Carissa Moore and snowboarders Kelly Clark and Jamie Anderson?

They're all extremely accomplished and extremely talented athletes, and they all deserve to be up there. The amount that they've pushed their own sport, and Kelly who had an amazing year winning something like a dozen events in a row, and Carissa Moore who is killing it in surfing… I mean, everyone is doing super well. I'm not the type of girl to say "I'm the best; vote for me!" I think we all deserve to be up there and I've definitely put in my fair share of work to make it up there and be nominated. For me it was a really great year — to be able to land the first switch 10 in competition and three-peat at the X Games was amazing. I think for all of us it was a great year, and now it's up to the voters to decide who deserves it. I think we all in our own way do.

Despite all the talk of equals, we would imagine Kaya might support the idea of you voting for her, the lone skier. If you can spare a minute to do so, hop on over to ESPN's website and do so.