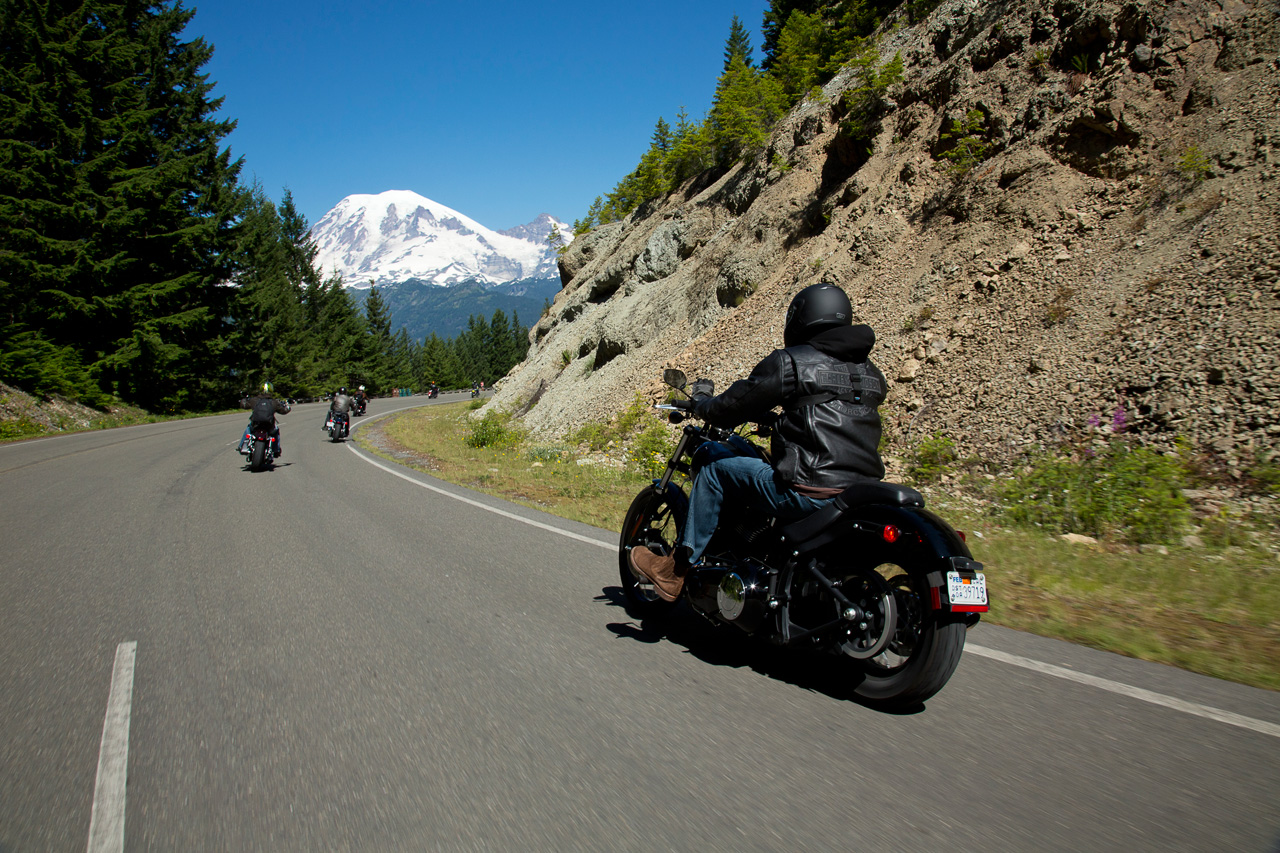 The author, Eric Seymour, rides a Harley Davidson Softtail Blackline toward Mount Rainier and, ultimately, to the Sturgis Motorcycle Rally.
Words by Eric Seymour.
Photos courtesy Harley Davidson and GoPro.

Passing a semi-truck, 100 miles from Sturgis, South Dakota, our 16 motorcycles were in a tight-staggered formation drafting one another at less than one car length. I looked down at my speedometer and the gauge read 120 mph. I was surprised at my speed. The Harley I was riding was ready to pull ahead even faster. Everyone always says, "it's the journey, not the destination," but pulling into the motorcycle rally, I thought it might be the destination in this circumstance.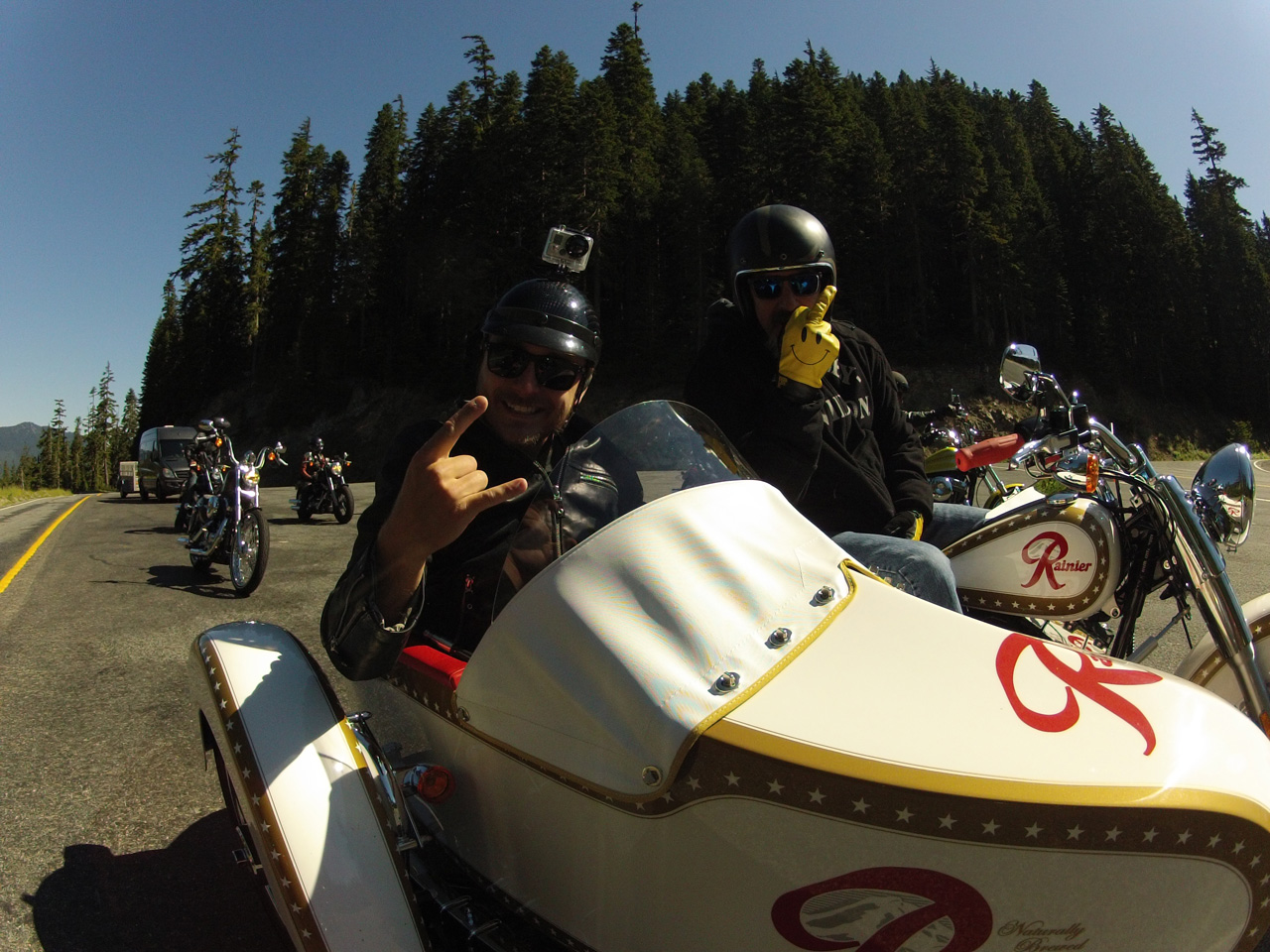 TGR, GoPro and Harley Davidson rally through Mount Rainier National Park with five elite extreme sports athletes.

Teton Gravity Research was invited to cover an epic 1,500-mile motorcycle journey from Seattle, Washington, to Sturgis, South Dakota, sponsored by Harley Davidson and GoPro. The trip was in celebration of Harley Davidson's 110th anniversary. Joining Max Kuszaj, one of the voices of the Freeskiing World Tour, and four other elite GoPro athletes including three-time X Games gold medalist BMX rider Chad Kagy, kayak freestyle champion and Olympian Eric Jackson, mountain bike film star Aaron Chase, and four-time world mountain bike champion Brian Lopes.

Starting in our hotel parking lot in Seattle, we began getting outfitted with our leathers and checking out our Harley motorcycles. We had 16 big, badass motorcycles that showcased the 2012 line.

I was anxious as I sat in the hotel parking lot getting ready to begin the ride. The mission encompassed riding 1,466 miles, 29 hours of saddle time, and four days to travel from Seattle to Sturgis. Could I ride a Harley? Could I ride this many miles? Was I crazy to embark on this journey with only dirt biking and commuting in Jackson, Wyoming, on a 650cc duel sport as my experience? All doubts vanished as I twisted the throttle on the1500cc Blackline in Mount Rainier National Park, heard the bike roar, and felt the bike accelerate. Riding the Harley was easy. The bikes are big, but they have a low center of gravity and a predictable clutch that instills confidence. I knew I was going to experience the trip of a lifetime.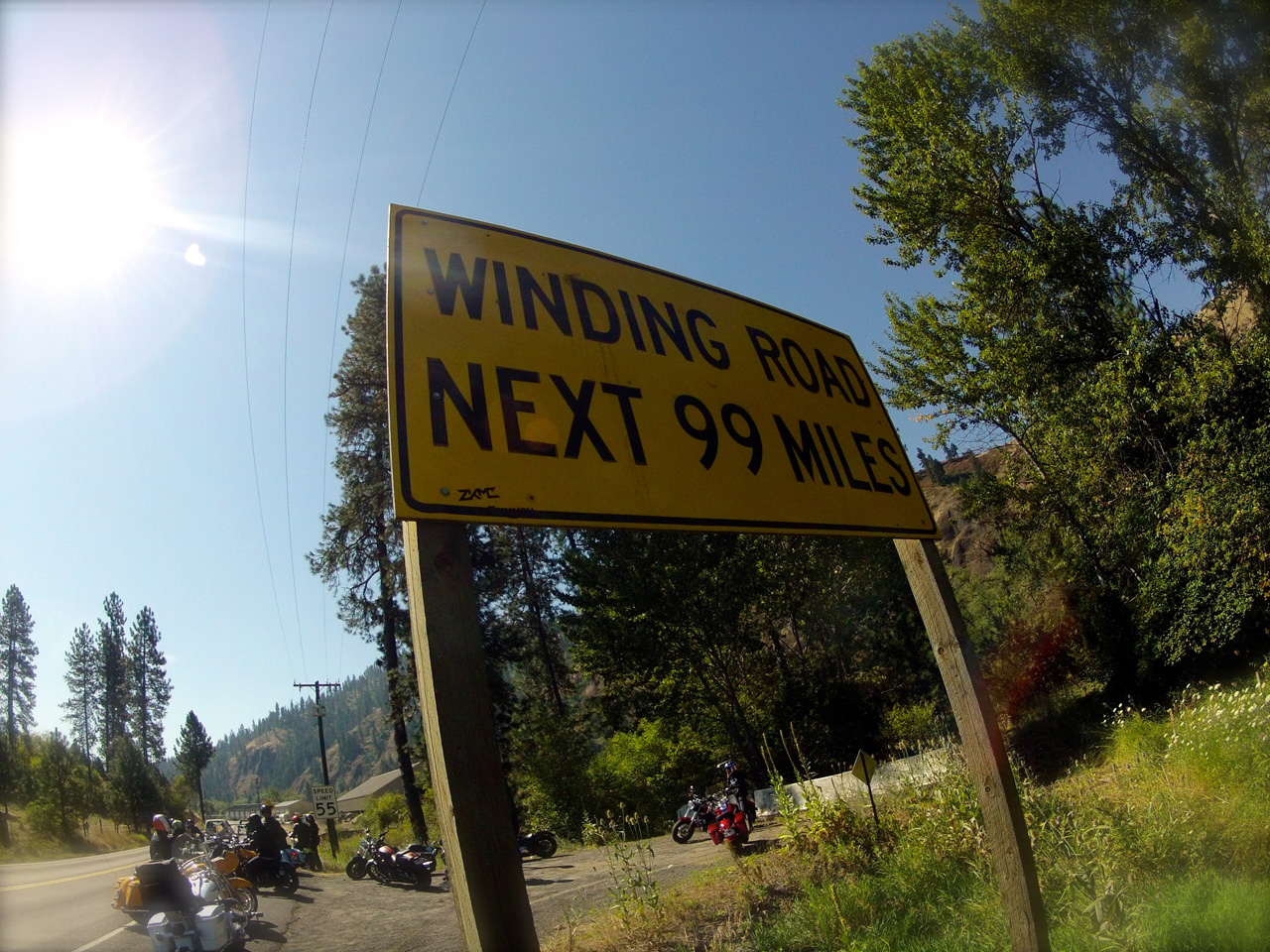 Entering the Lochsa River Corridor.

The organizers of the journey planned a phenomenal route that took us through national parks, along river drainages, over mountain passes, and the majority of the ride was on two-lane twisty highways. I cannot think of a better way to see the country. Riding by bison in Yellowstone National Park made me feel so small and at the same time very alive. My highlight of the trip was riding over Beartooth Pass in Montana. The road is magnificent with tight turns that zig and zag for a perceived eternity. Huge drop-offs exist on the edge of the road. I was able to release my aggressive nature as I pushed the Harley Sportster in and out of curves with speed and a determination to go faster. At the end of the day, feeling a release of endorphins, I was content knowing that I am going to be a motorcycle rider for life.


Max Kuszaj of the Freeskiing World Tour loves to ride.

Riding a motorcycle gives a person a sense of freedom that is very comparable to skiing. The wind is in your face and accelerating through a corner feels like railing a turn.

"The nicest thing about motorcycles is that it allows me to clear my mind and get on the road," Max Kuszaj said. "A lot of my ski friends are now getting Harleys. It's great to get on the road, clear your mind and just ride."

Before heading to South America to go skiing, Max has another 2500-mile motorcycle ride planned out with his buddies. Max really likes motorcycles.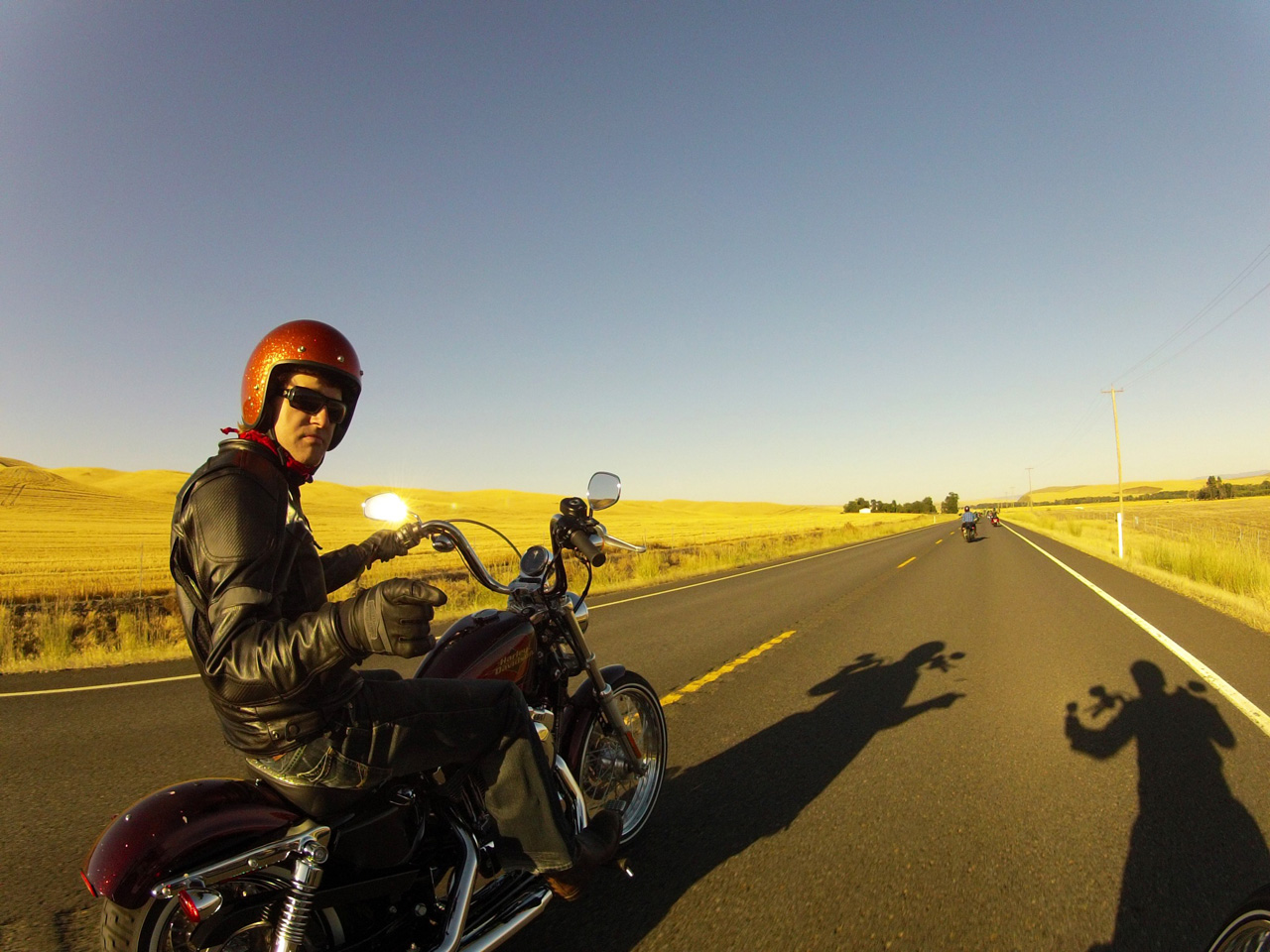 Riding through a wheat field as the sun sets in Idaho.
Getting to Big Sky, Montana.


Trading our Harleys for downhill mountain bikes at Big Sky.
Four-time world mountain bike champion Brian Lopes sending at Big Sky.
Wind in the face never felt so good. Riding the Sporster Seventy-Two.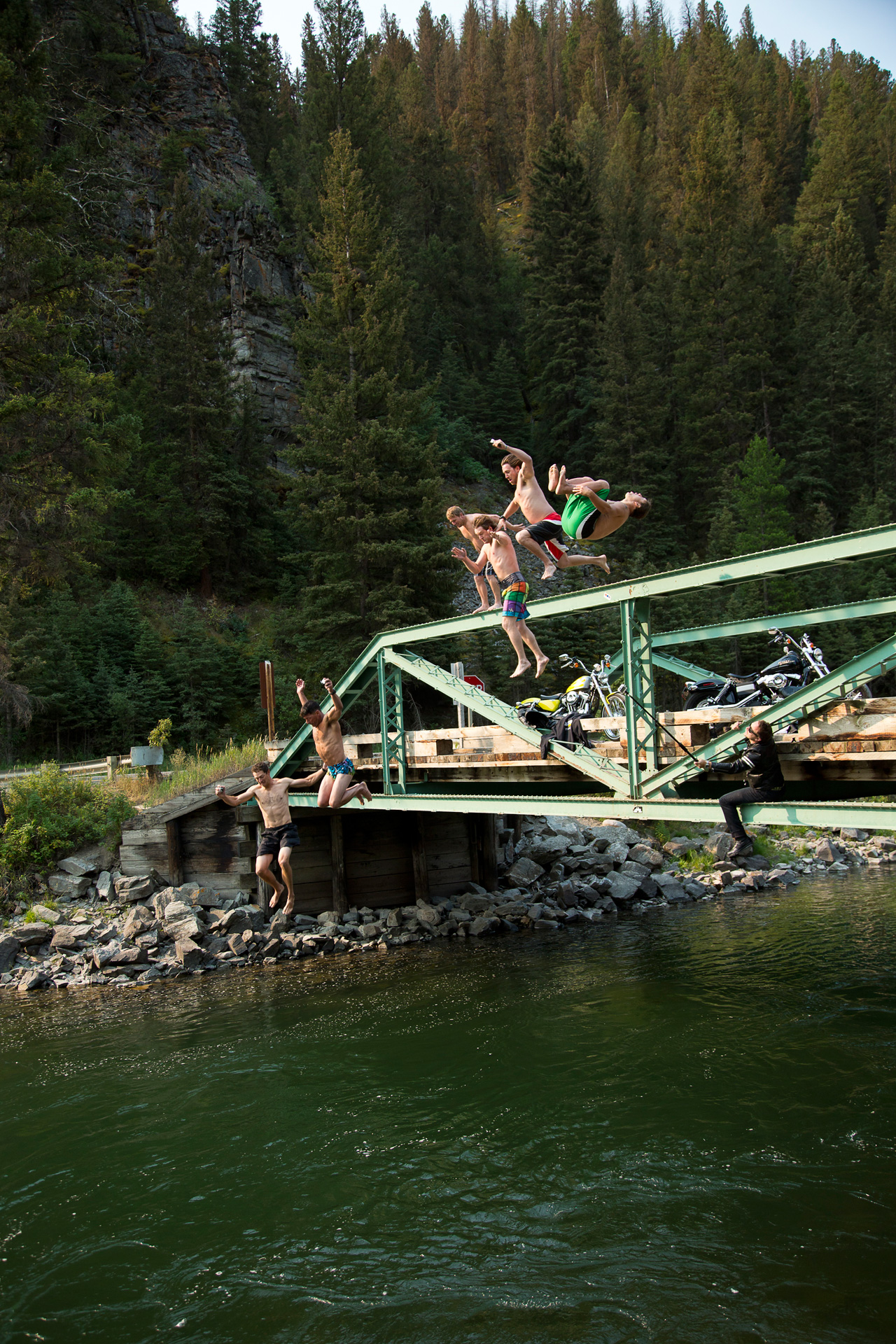 The team goes for an early morning bridge jump into the Gallatin River in Montana.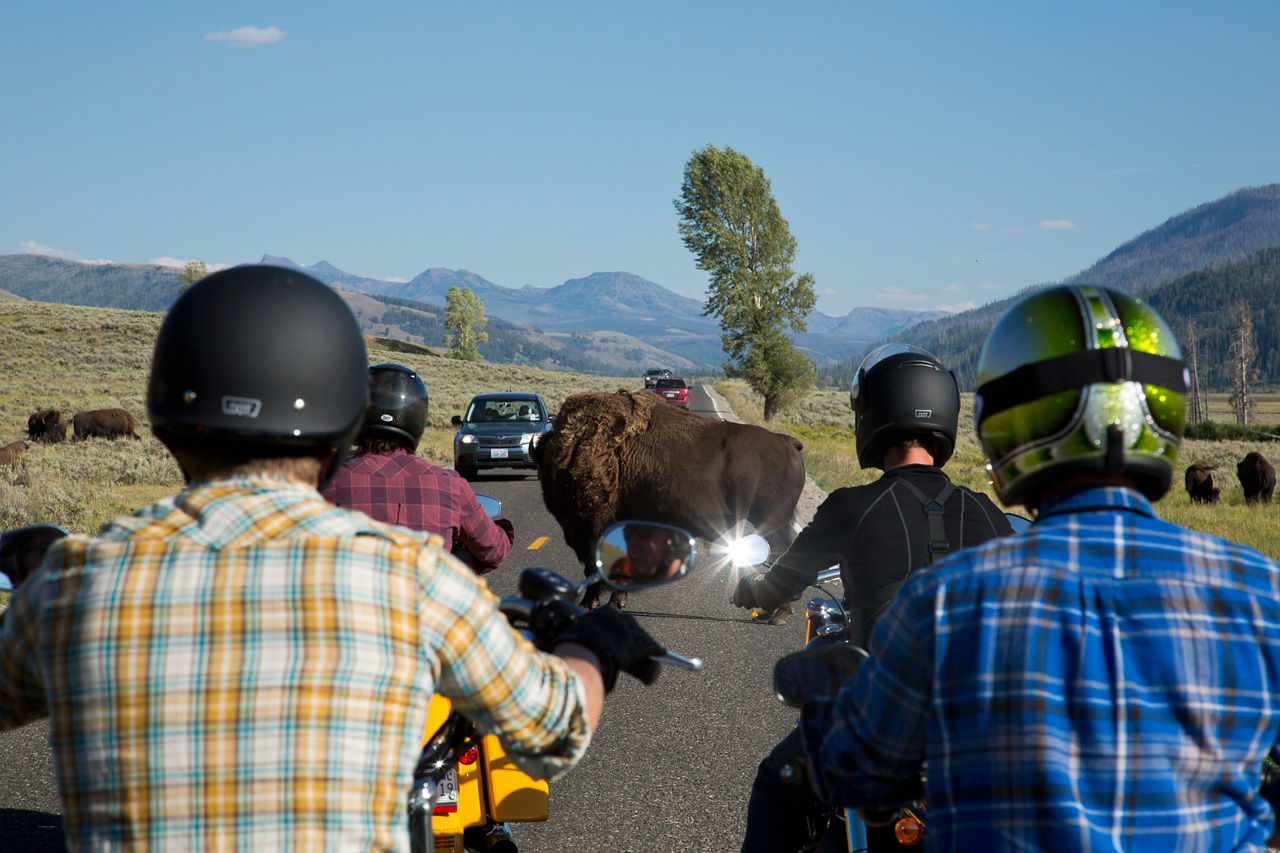 Where the buffalo roam: Yellowstone National Park.
Riding out of Cooke City, Montana.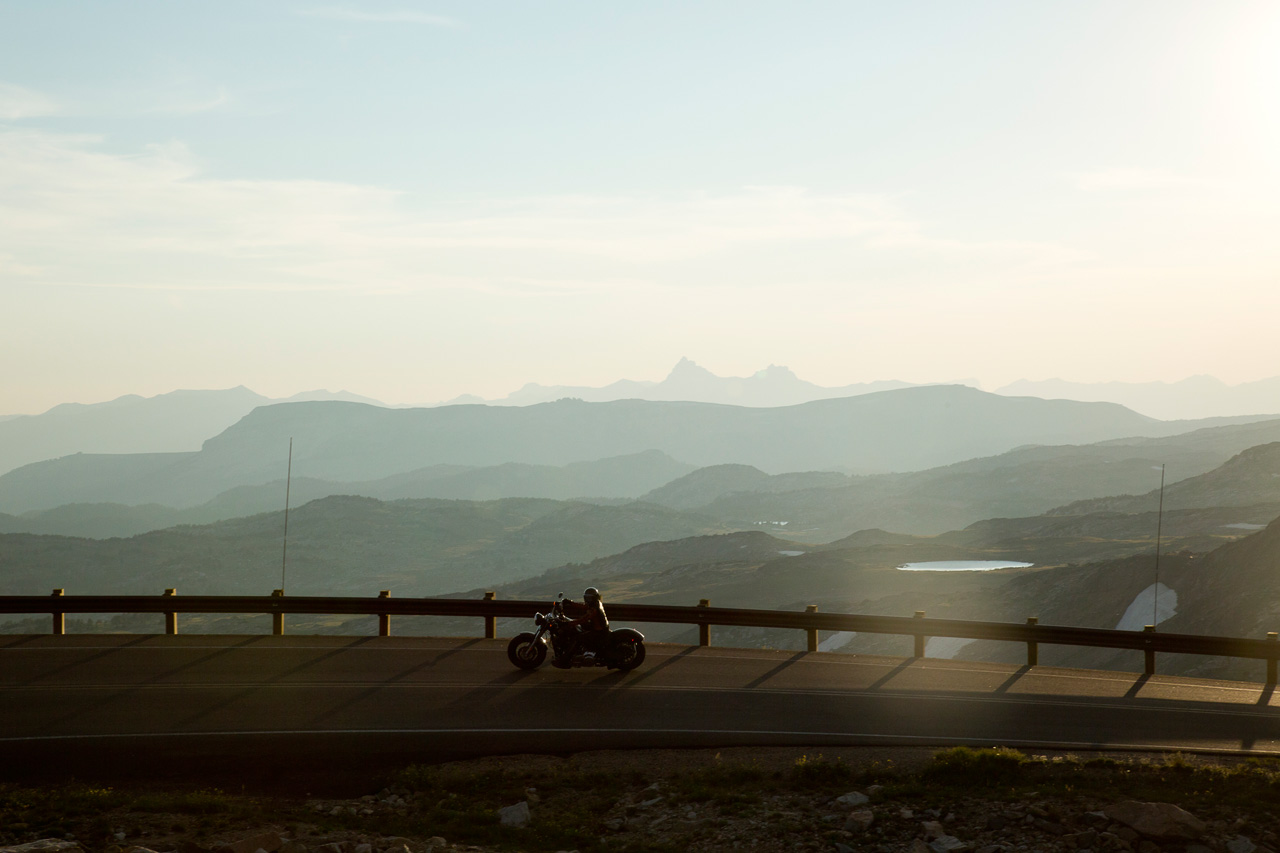 Beartooth Pass. The highlight of my trip.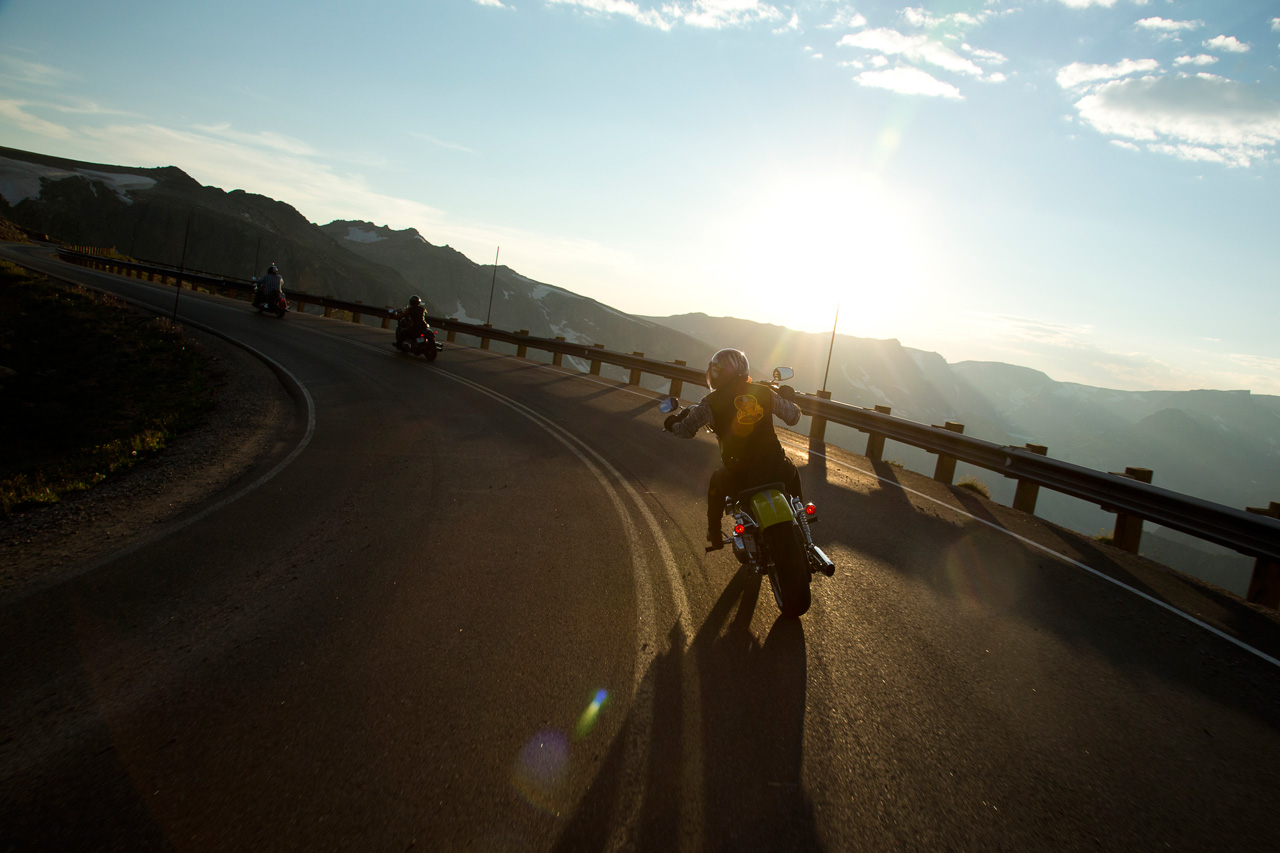 Sunset on Beartooth Pass. Life never felt so good.
Riding into the sun on Beartooth Pass
Arriving at Sturgis, I was amazed at the pure magnitude of the festival with over 600,000 bikers the town was packed. We had arrived at the motorcycle version of Burning Man, a biker's Shangri La. Zip lining over a massive crowd with Journey playing "Don't Stop Believing," and bikers revving their loud pipes, I felt like I had entered a new world.

"Sturgis is wild," Max Kuszaj said, "I was not mentally prepared for the madness and the amount of people that are here. It's something that you need to experience at least once in your lifetime. It's the best people watching that I have ever seen in my life."

For me, Sturgis is about seeing the culture and history that has encompassed Harley Davidson for so many years. I appreciated all walks of life. There is a new breed of Harley rider that is young, fit, and wants to ride. As fun as Sturgis was, it was not my highlight of the trip. The winding roads, amazing sunsets, and freedom felt on the bike were my Shangri La. It still is the journey not the destination.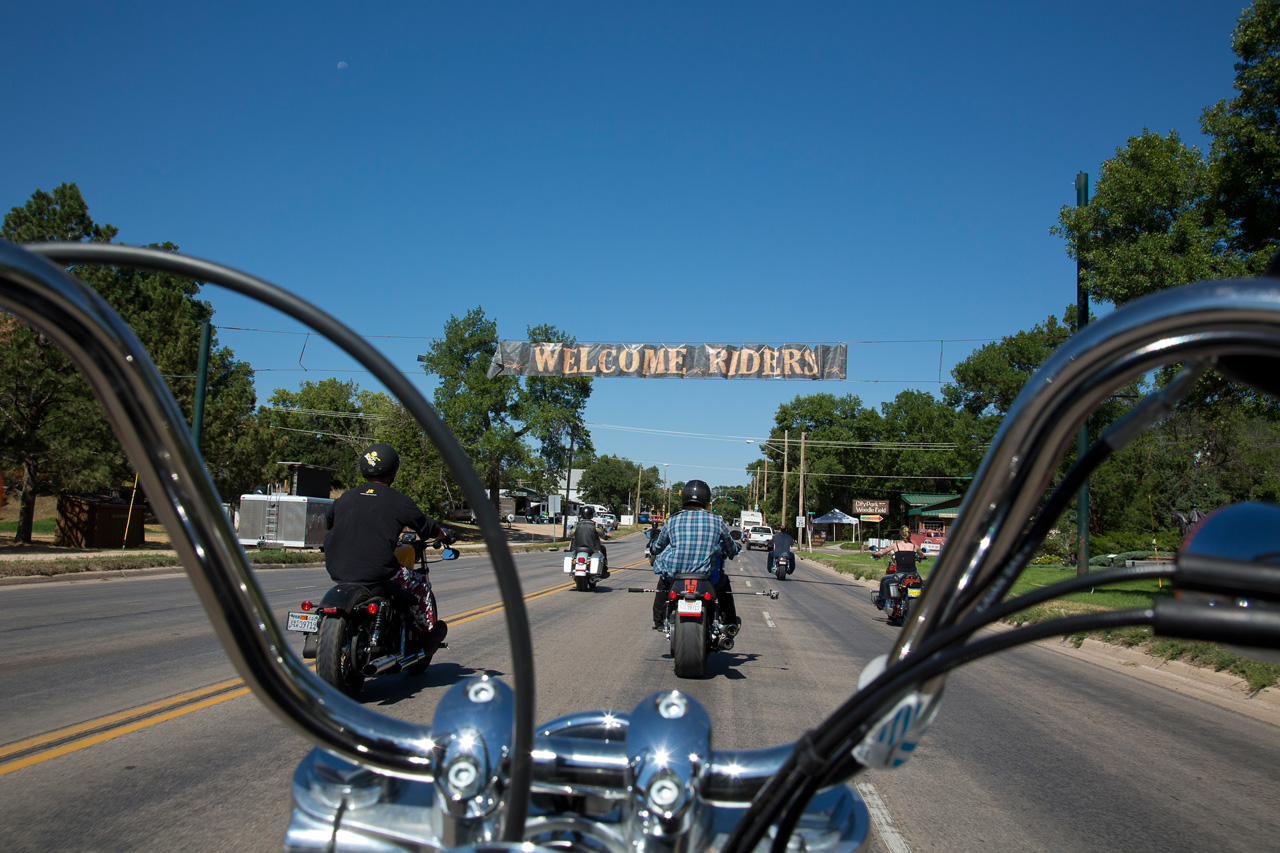 Welcome to Sturgis.
The streets are lined with bikes in Sturgis, South Dakota.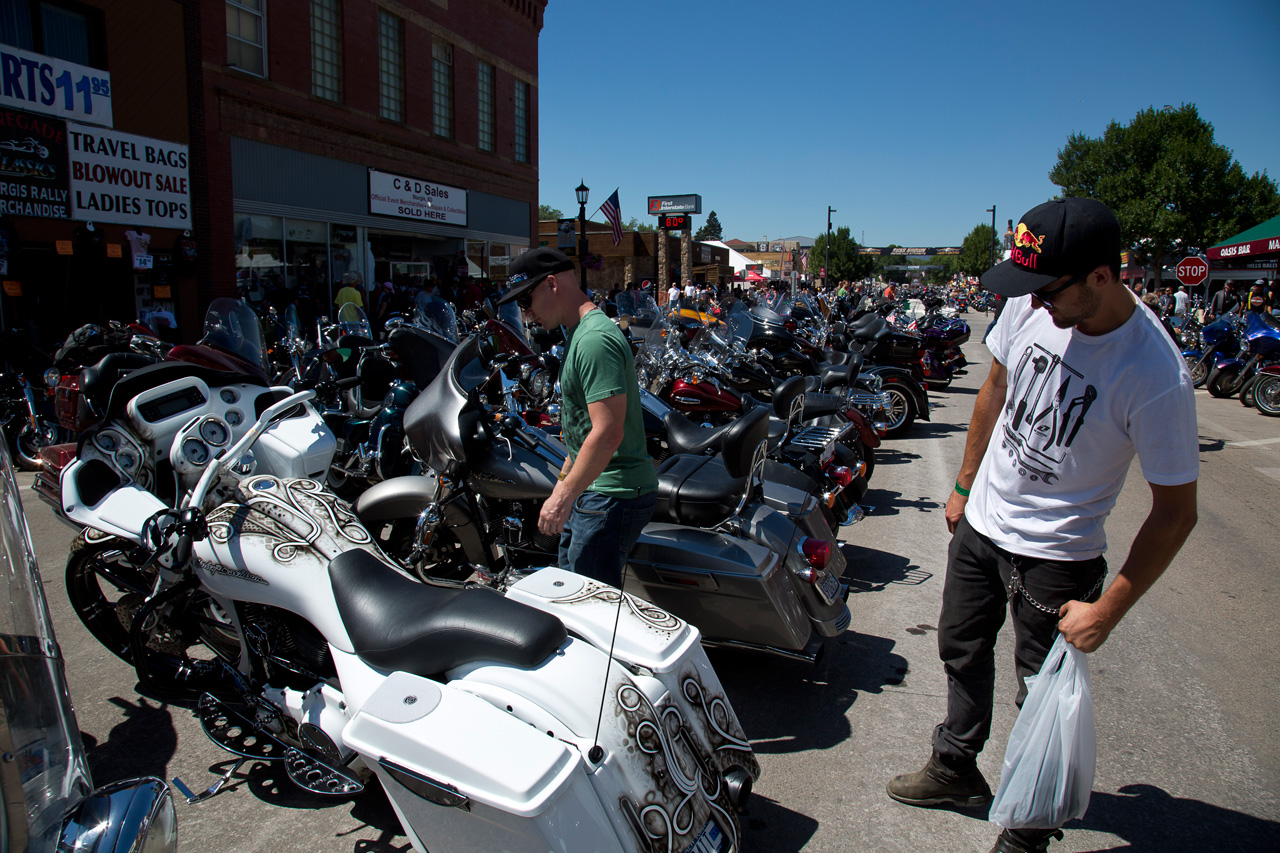 X Games gold medalist Chad Kagy and pro mountain bike freerider, Aaron Chase check out the bikes in Sturgis.
Shotgun!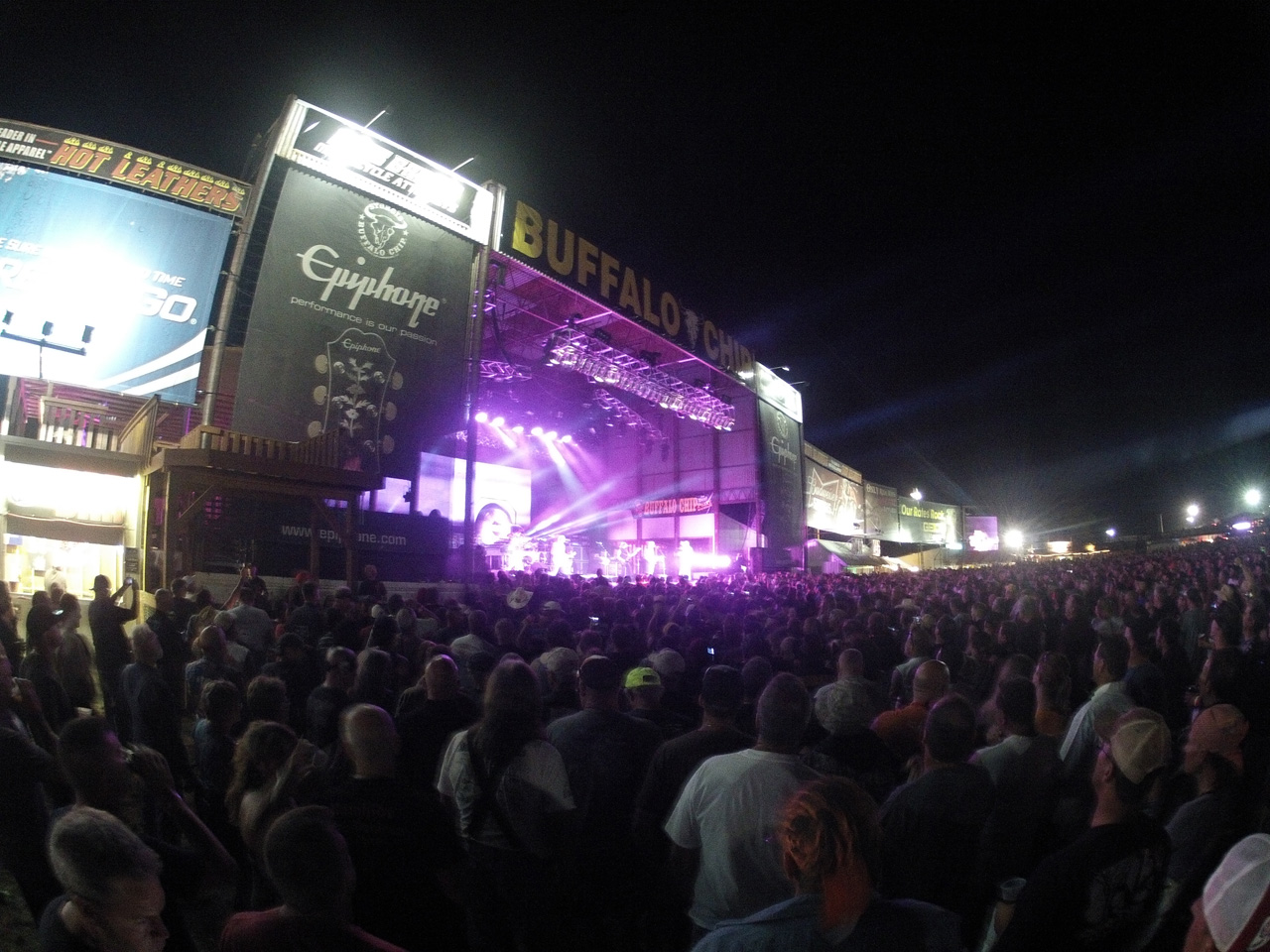 Don't stop believing. Journey rocks the house at Sturgis.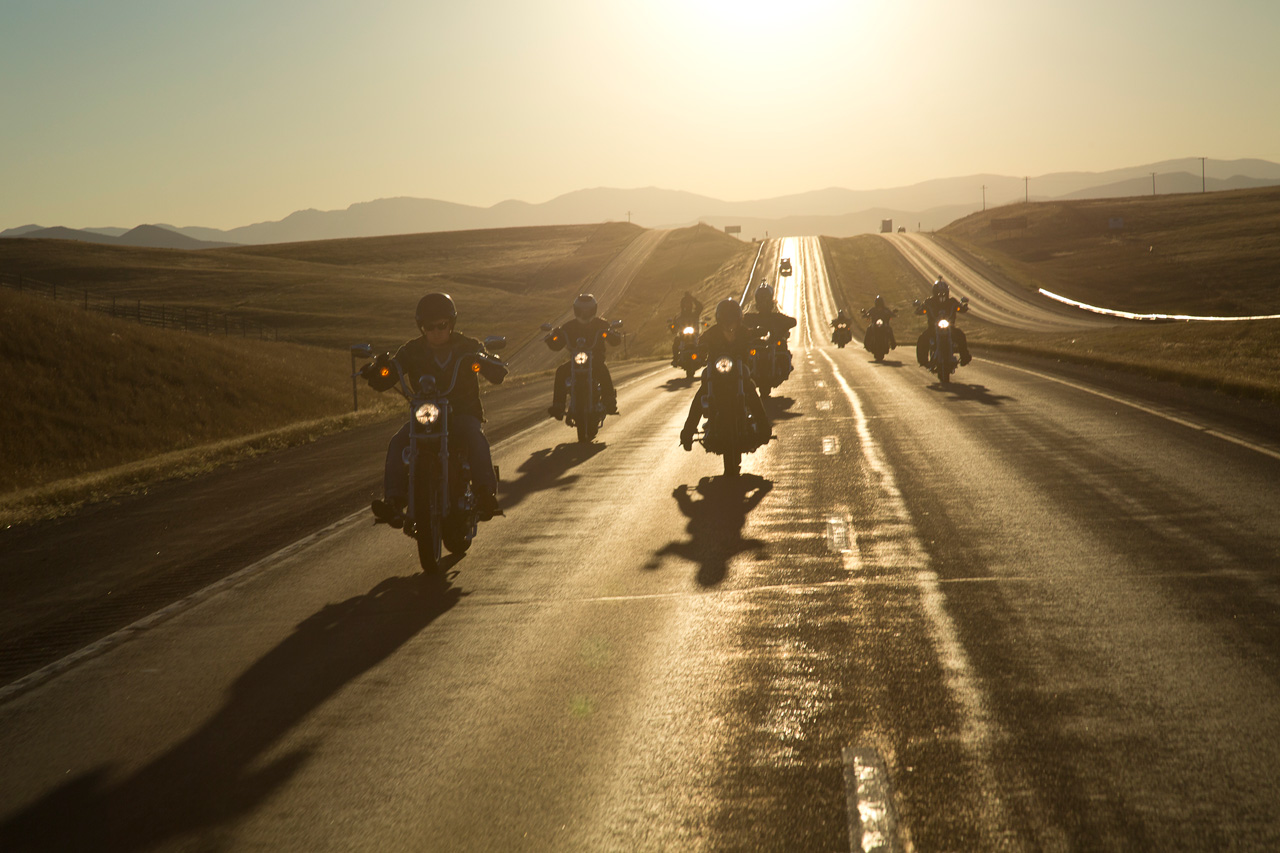 Get on the road and enjoy the ride.
"The top of the pinnacle is a Harley. It's the American horse, the American legend." - Max Kuszaj.