Want to win the award for the biggest patent asshole of the day? Have a complete, cuss-filled mental breakdown/spaz attack like this gentleman did over the holiday break at Bridger Bowl. After paying a whopping $52 for a day ticket at one of the west's most unsung mountains, this guest had a complete meltdown when he realized he wouldn't be permitted access to the terrain under and around the Schlasman's lift since he didn't have an avalanche beacon. The guy insists repeatedly that Bridger deceived him in not letting him ski all the lifts on the mountain, that prominent warning on the trail map be damned: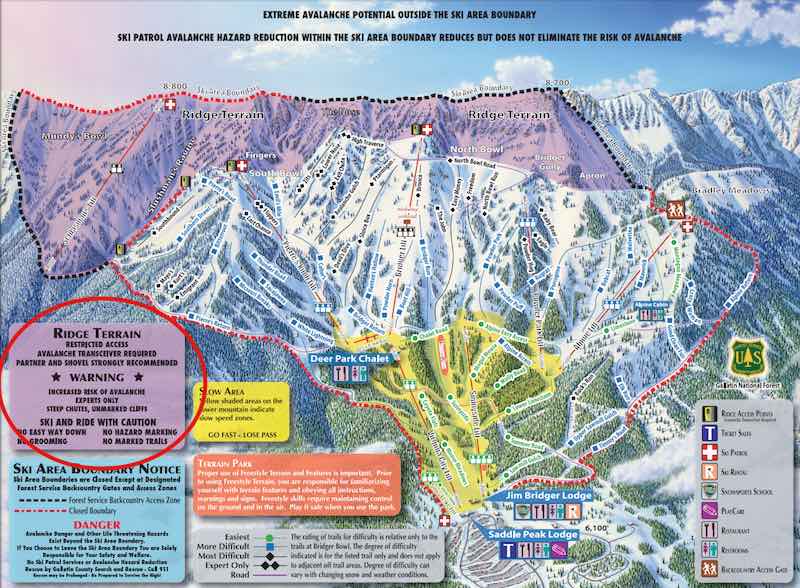 Of course, in these days of Verizon/Comcast-fueled customer indignance, anyone who pays for a product feels they're entitled to chew out the poor soul who sold it to him, even if their own ignorance is a large factor in their dissatisfaction with said product. It's something of a minor miracle this guy held in the maddening rage that was boiling his blood and skied all the way until 3 PM before unleashing his tirade on the poor ticket seller making eight dollars an hour, who hopefully doesn't feel as ashamed of herself as this guy assures her she should feel.
However, if anyone has contact information for the aggressor in the above video, please pass that information along to the Ski Area Fair Practices Commission, who at present doesn't have a ferocious enough spokesperson to chew out Vail Resorts CEO Robert Katz for raising the holiday day ticket rate at Vail to a heretical $159.
For a full transcription of the heated exchange in the video, read this one here put together by Stash member Andrew Pridgen.