Mountain Collective Pass: $379
The Mountain Collective has entered its second season as one of the industry's most-hyped combo/deal/collective/partnership/etc. passes. As a result, it now serves as the go-to pass for those who want to focus their ski vacations on the biggest and most talked-about mountains in the Western Hemisphere, especially since Whistler, Snowbird, and Mammoth joined the Collective this year. While taking advantage of the 12 total days at 6 separate destinations is unrealistic for most of the people thinking about the pass, the value really kicks in for anyone who can schedule in five or six days in two or three destinations throughout the season. That's when the price advantage starts taking hold over day tickets, especially considering that Mountain Collective members can buy additional days for 1/2 off—pretty solid add-on considering day ticket prices that are creeping towards the $100 mark—and receive 25% off lodging.
But how does the Mountain Collective pass stack up against other kinds of value-focused passes across the country? Luckily, the TGR staff has done intense research for today's most discerning comparison shoppers:
Premium Annual Passport to Disneyland: $669
The Premium Annual Passport provides you with unlimited access to the Disneyland Resort Theme Park with no blackout dates, free parking in the Mickey & Friends parking garage, 20% of Disneyland merchandise like this Pumpkin King Ear Hat ornament, and 10-15% off dining at places like the Little Mermaid-themed Ariel's Grotto, where the Angel Hair Pasta a la Dinglehopper is sure to please even the shrewdest connoisseur of animated-movie-themed dining experiences. You even get a free subscription to Family Fun Magazine, where I've learned that the ideal way to encourage children to warm up for sports is by making a chalk mark in the driveway and having them walk back and forth while occasionally waving their hands in the air and skipping. Apparently it's more productive than the forced bench presses and negative feedback I'd been employing in my local little league coaching. What a deal!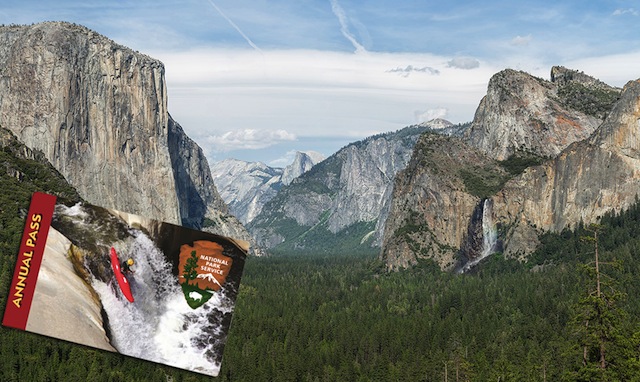 America The Beautiful - The National Parks and Federal Recreational Lands Pass: $80
$80 for a year's worth of entry to America's 2,000 national parks and wildlife refuges might seem like a great deal, but you gotta really consider the lack of amenities. While the Forest Service does a great job of building paths in the woods and bathrooms in remote places as well as clearing spots on the ground for you to freeze in your tent, they've yet to build a single rollercoaster, movie-themed restaurant, or even a high-speed chairlift up to any of their "attractions," which are usually little more than breathtaking vistas of stunning natural landscapes worth hundreds of Instagram likes.
NY Giants Partial Season Tickets: $1,150 for 2 on Ebay
With Eli Manning throwing more interceptions than at any other point in his career and the Giants going 0-6, spending $1,150 on two tickets to the last five home games of the season would be like (and actually worse than) buying two Mountain Collective passes and having it never snow anywhere you went over the course of the season. In fact, it'd be like buying two Mountain Collective passes and having there be no snow off piste anywhere you went. And nothing on draught for aprés other than Natural Light.
Medieval Times Annual Fan Pass: $25
Medieval Times entices fans of ancient jousting and giant turkey legs to "Reward Thyself!" with what might be the best deal of this list. For a mere $25 you and up to five of your guests can get 50% off admission to any Medieval Times location with no blackout dates, 50% off Kings Royalty upgrades (preferred VIP seating, commemorative program, and Knight's Cheering Banner, anyone?), and 10% off merchandise. Even despite the lack of corresponding discounts to the dungeon museum, the Fan Pass is a killer deal. Think of it this way: If the only place you could go skiing (watch jousting) was a Mountain Collective destination like Jackson Hole (Lyndhurst, New Jersey), and you could get 50% off lift tickets for you and your friends for $25, wouldn't that be incredible?
Of course, all of these pale in comparison to the TGR Way Of Life Annual Extreme Pass, which for $8,000 gets you free lift tickets to all six Mountain Collective resorts, free parking in the Pocahantas Playhaus parking garage and bottomless mimosas at the Goofy's Kitchen breakfast buffet inside Disneyland, free license to tackle up to a dozen wild animals in any National Park, free beer at Giants Stadium, and free oversized turkey legs and a complimentary jester for you and your guests at any Medieval Times. Release date TBA - live the dream!