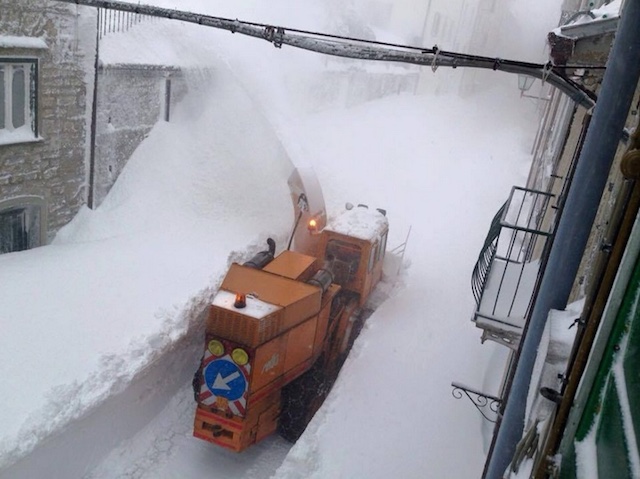 The town of Capracotta, Italy, last week following 101 inches of snow that fell in 18 hours. Meteoweb.eu photo.
According to Meteoweb.eu, on Thursday, March 5th, the town of Capracotta in the Italian province of Isernia broke the single-day snowfall record–tallying up an absurd 265 centimeters, or 8 feet, 4.8 inches–in a mere 18 hours. The town, which sits at right about 4,700 feet in central Italy's Apennine Mountains, is historically one of the snowiest areas in the world thanks to its proximity to moisture coming off of the Mediterranean, and broke the single-day snowfall record previously held by the town of Silver Lake, Colorado, which tallied up 6 feet, 4 inches during an April storm in 1921.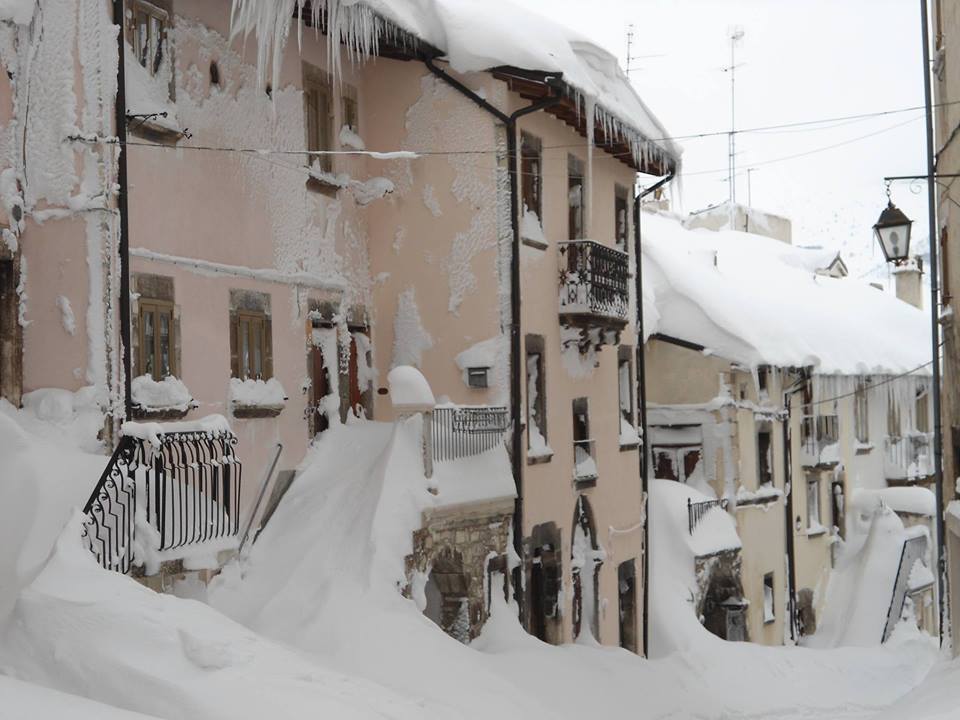 The streets of Capracotta post Guinness book-setting snowfall. Meteoweb.eu photo.
If you're looking to make up for the complete lack of pow days at your home mountain this winter, Capracotta is within quick striking distance of a flight to Rome or Naples, and the broader area hosts 16 ski areas and three national parks for ski touring. You can read a bit about the nearby Abruzzo region in a cool trip report from Powder's Erme Catino here.
Read also: The Winners and Losers of the 2015 Season