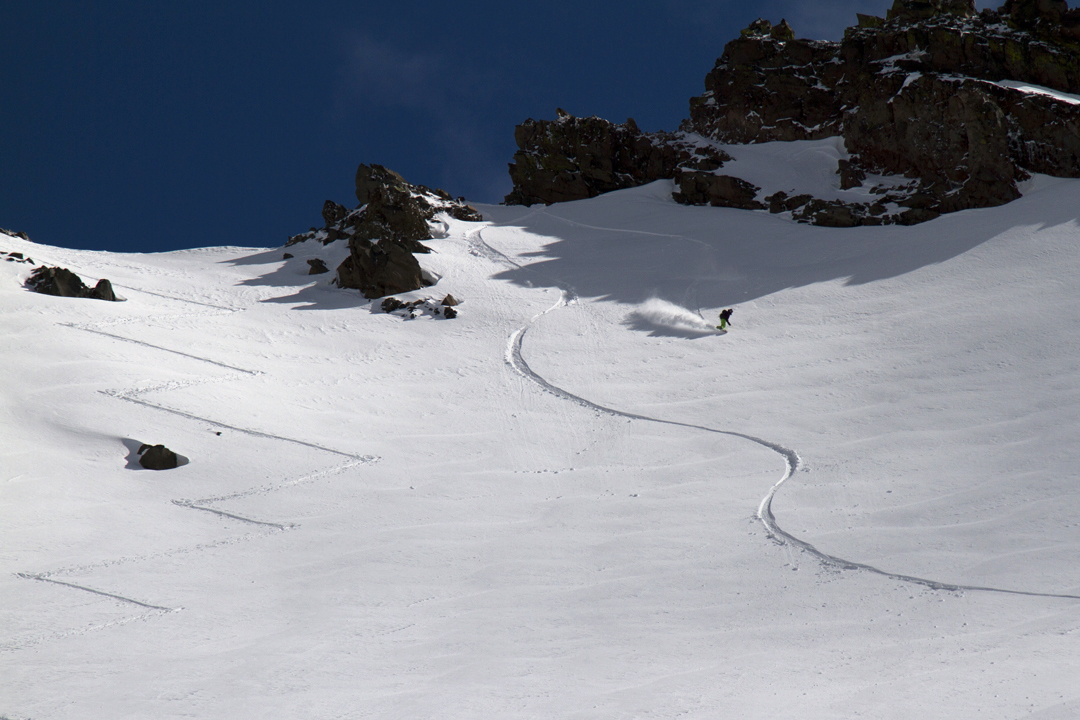 Words and Photos by Seth Lightcap

I hadn't looked at a weather radar in over a month, maybe two, but on the night of June 4, I just happened to click that button. When the screen popped up it was almost comical. Sure, the forecast had called for a little snow, but really? It was June and had been nearly 80 the past two days in Tahoe.

The giant green radar blob that I saw crushing into Northern Cali that night looked like 'Slimer' from the Ghostbusters mowing down Bill Murray. Ummmm ... Yes, please! I'm always ready for a gooey frozen faceshot of Pacific Ocean ectoplasm, let alone in June. A 9:30 p.m. audible was called — dark-thirty wake up to chase down Slimer the next day.

Judging by the radar loop, my best guess was that the blob had clobbered Lassen Volcanic National Park. Positioned perfectly between the Northern Sierra and Mt. Shasta, Mt. Lassen and the surrounding peaks are a known storm magnet and collect a deep snowpack that's usually shreddable until mid-summer. I hadn't been back to Lassen yet this season but it seemed like the 'drop everything' day to make it happen. Little doubt that this exotic June powder window wouldn't last long, if even hours.

The dawn push was a gruesome reality but the bleary-eyed drive was quickly forgotten upon our arrival in Lassen. We stepped out of the car straight into a scene from February — frigid temps and a thick layer of winter snow. The adventure that unfolded in front of us that day was one we'll never forget and was an epic reminder why we chase snow well into the summer every year. As usual, my wife Allison and I have been enjoying a rather fantastic summer shred season including a handful of killer days in June already. We'll put away the boards after we have a 'meh' day of riding, but until then, we'll be keepin' winter alive lickin' the still snowy chops of the Sierra and the Cascades.

If you're down to click it, i'm down to share the stoke, so here's a few shots from Lassen to start a new story series called Keepin' Winter Alive. Enjoy, and remember ... it's always a pow day somewhere.
Part two of the Keepin' Winter Alive series dropping soon — Bike-to and Boat-to Sierra steeps.
Temps hovered at around 25 degrees when we arrived at the south entrance of Lassen NP on June 5th. The road through the park had been closed due to the storm so we parked at 6,700 feet at the Kohm Yah-mah-nee Visitor Center. Three to five inches of fresh on the ground at the parking lot.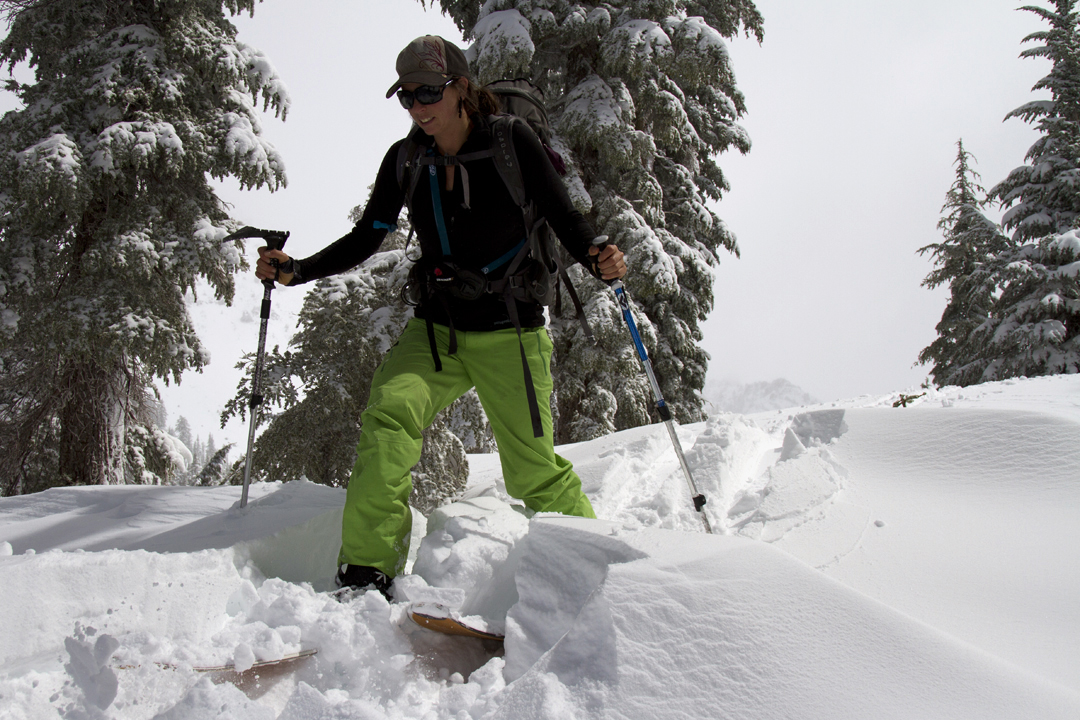 We toured into the 8,000-foot to 9,000-foot sub-peaks surrounding Mt. Lassen. At about 8,000 feet we were breaking trail through over a foot of new snow.


Strong storm winds had packed the powder into a soft layer that was effortless to rip and easy on the head as you weren't bottoming out. A fat snowpack in the trees and most bowls had us ripping turns at full speed.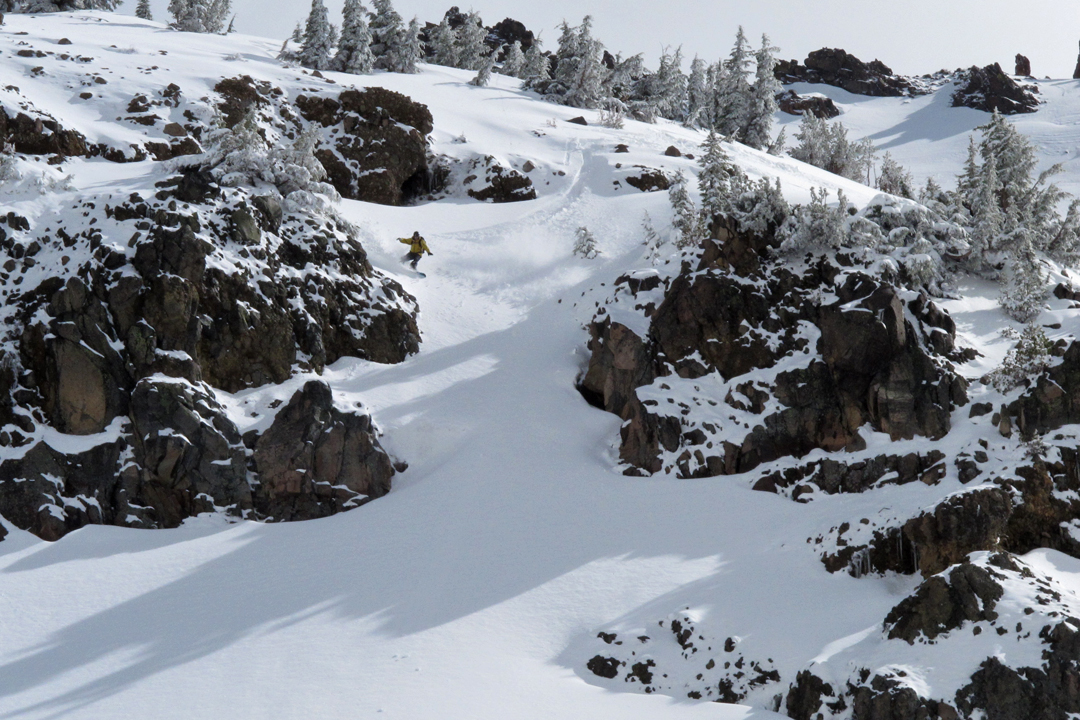 It kinda felt like February for some reason. Photo By Allison Lightcap.


We did five laps on three different peaks in the zone. The sun would pop out for a few minutes only to be quickly shrouded by dense, fast moving clouds. Temps barely cracked 30 degrees all day and we rode winter snow on our last lap at 6 p.m.


Between the wind deposition and the assumption of rapid warming, we were extremely suspect of the stability of the new snow layer. I jumped on it, ski cut it and slashed at pockets left and right, but nothing. We saw no movement whatsoever. So we toured and shredded through the deepest stashes.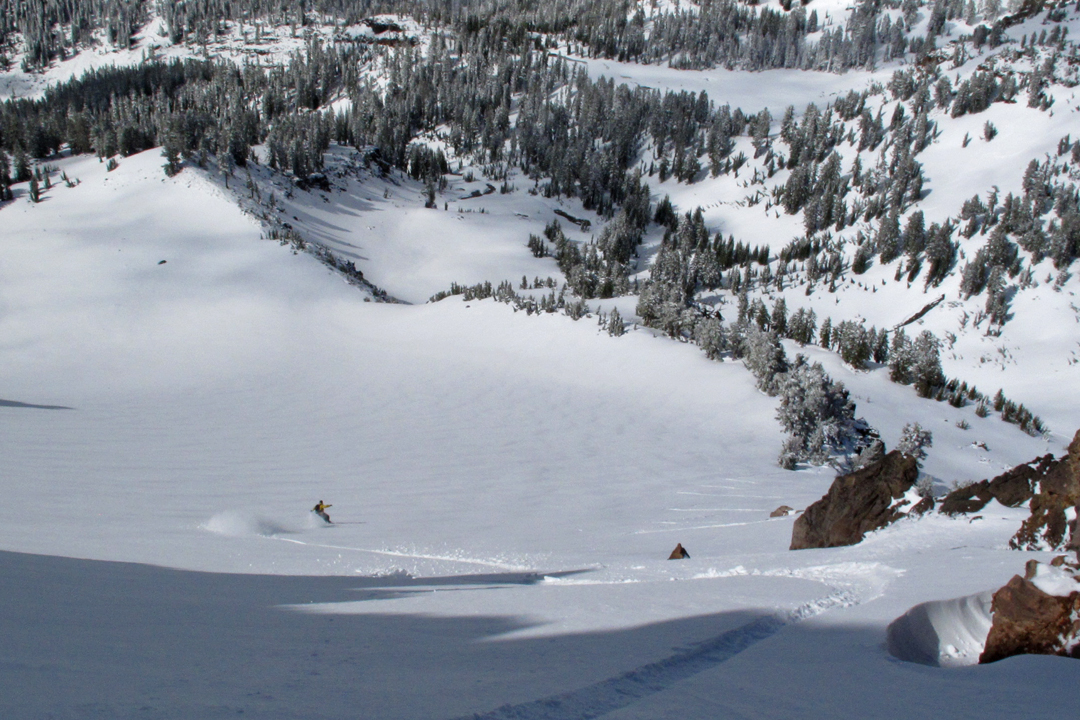 This lap kicked our expectations for the day in the face. Yeah, like bloody broken teeth. When the alarm went off at 4 a.m. we almost didn't rally. It was only forecasted to snow 3-5 inches. Photo by Allison Lightcap.
I have a hard time convincing Allison to start riding her mountain bike every spring. She says it just doesn't compare to the bliss of snowboarding. Having pedalled an already dusty trail with her the day before, this mission was a serious setback for mountain bike morale.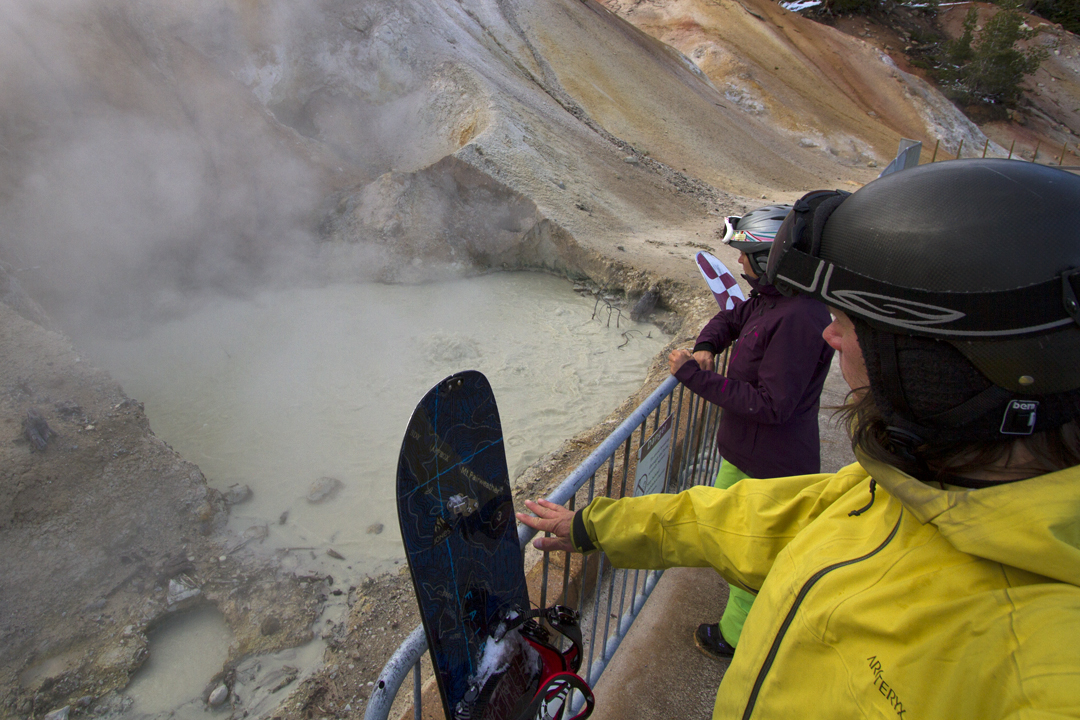 We walked out onto the road at the end of the day just adjacent to a gurgling pool of green goo that was frothing with noxious sulfur gases. Slimer had left his mark on Lassen Volcanic National Park.