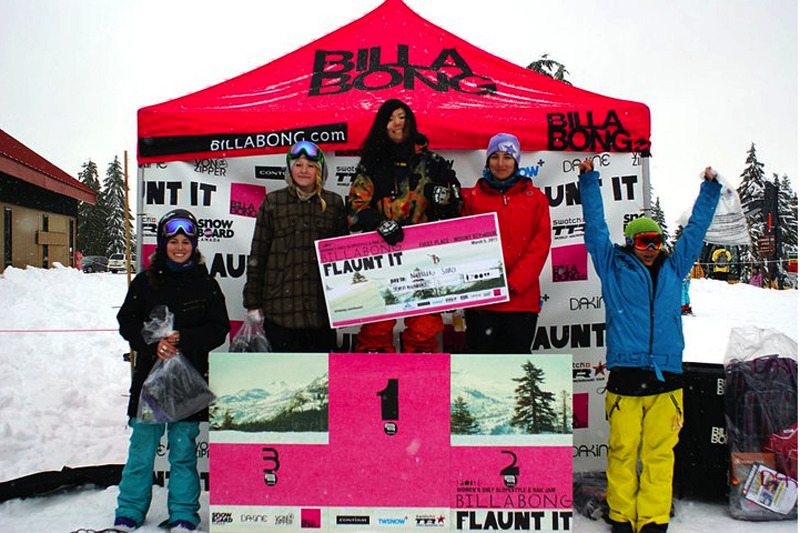 Six ladies from Windells Academy packed up and made the trip to B.C Canada for the 4th stop of Billabong's Flaunt It tour held at Mount Seymour. After traveling 7 hours with a packed van of boards, bags and pop tarts it was time to get in with the ladies of B.C and flaunt it.
Words by WA student:Nicole McNulty.
The morning of the event we rallied up to Seymour from downtown Vancouver and made it just in time to meet everyone and register. After making our way to the course and discovering foggy conditions, the schedule was switched up. The rail jam was in the morning rather than the afternoon and the slopestyle event was held once the fog burned off.
Following a thirty-minute practice, a forty-five minute jam session went off. Around twenty-five girls showed up for the contest and everyone was throwing down. The rail jam featured a flat down box and a down rail. To say the least, girls were getting loose. Switch front blunts same-way 270s out and gnarly switch ups were being thrown left and right. Our very own math teacher, Randa Shahin, threw a front blunt and a tail slide 270 out. Three of us from the Windells crew, including Randa had a blast and I couldn't wait for the slopestyle event.
After lunch the fog cleared and it was time for the girls to flaunt it for slopestyle. The course consisted of two jumps, both with a big and small side, and two rail features. Slopestyle was an hour and a half jam session, where competitors squeezed in as many runs as they could. Some standout tricks were being thrown, including switch back 5s, big back 3s and a few attempts at 7s. The competition atmosphere was rad and all of the girls were supportive of each other. Randa, Gina and myself were pumped on our performances. I ended up getting five solid runs in during the jam and I was beyond stoked! It was so sick to see a bunch of girls in one place throwing down.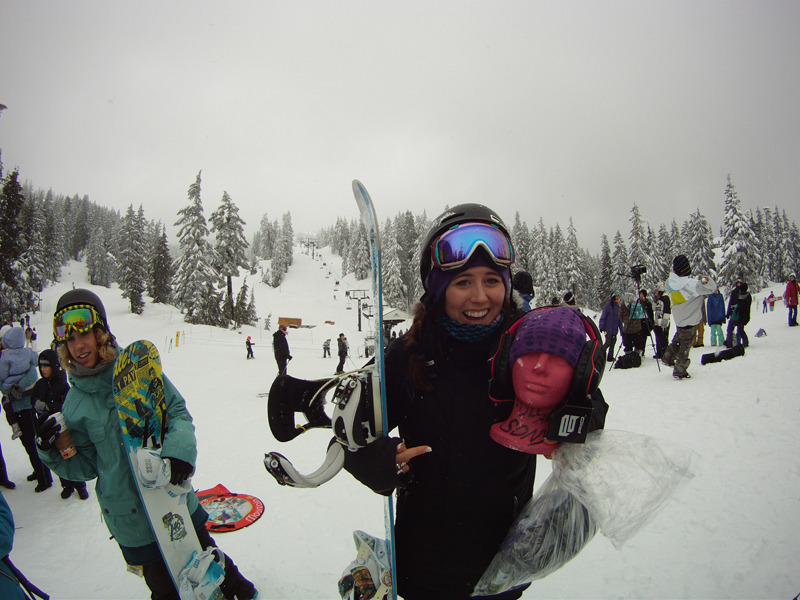 After the competition it was time for awards. There were a bunch of awesome prizes handed out for Hard Knock and Best Style awards. Because of my super tweaked back 3 japan and "sexy" method, I walked away with the Best Style award and a pair of sick Sony headphones! Gina and Randa grabbed some awesome swag too. All the girls were stoked on their performances and the product they received for placing. Randa and I were amongst the top 5 for slopestyle, Randa grabbing 5th and myself 4th. Overall, the competition was great and all participants were awesome.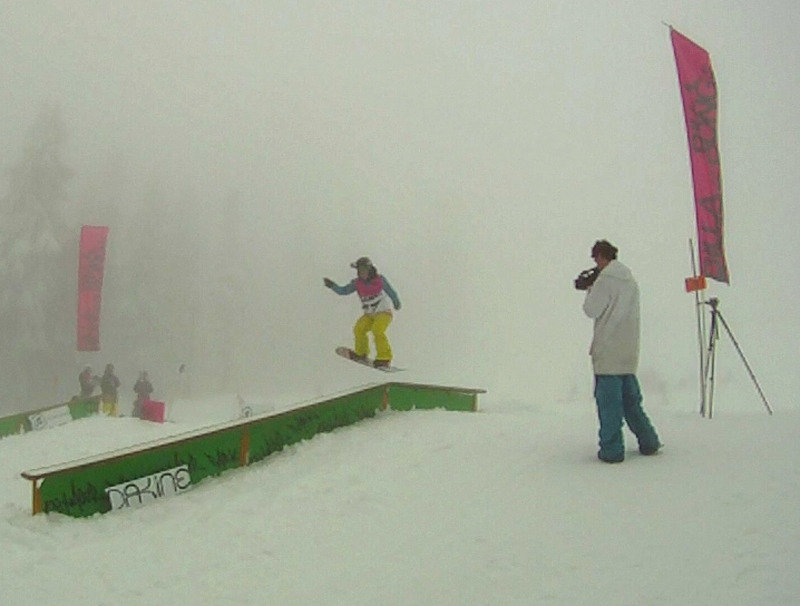 My experiences at Flaunt It were especially sick because I got to see all of the girls who really "slay" at snowboarding come together in one spot to throw their best tricks. Flaunt It is an awesome showcase of the progression of girls' snowboarding and I was excited to be a part of it. Events like this encourage girls of every level to compete, so congratulations to everyone who came out. Thank you to Billabong, Mount Seymour, Dakine and Snowboard Canada for putting on this event. Also, to Windells Academy and Blindside Colorado, thanks for your support! I can't wait to see everyone at the final stop of Flaunt It at Sierra-Tahoe in April!