Sorry for the lack of blog-amunication [add it to the dictionary?]. I am currently in Niseko, Japan with TGR. The trip is unfortunately coming down to the final home stretch... But just to get you up to speed with our panic-stricken decision-making, Japan wasn't even in the cards until a week before the trip. Crew consists of: Daron Rahlves, Dana Flahr, Myself, Greg Epstein, Dan Gibeau, and Mark Fisher. We were meant to be traveling to Austria, but rising temps and lack of snow detoured us over to Japan. Fortunately I have a connection with Clayton from Black Diamond Tours who welcomed us with open arms, rolled out the red carpet, and introduced us to Panch who helped dial in some epic accommodations at The Green Leaf hotel in Niseko Village. THANK YOU both...
We all met in Tokyo and were hopping on an inner city flight to Sapporo. Easy enough, right?? Think again... The ANA counter girls denyed all of our ski baggage due to un-met "code standards" and over weight luggage. So, we boarded our flights anyways expecting to see our bags days later. Little did we know Greg wasn't up to "code standards" either... He was pulled from the plane and kept over night for a suspicious hard drive. A lot of arguing, negotiating, and explaining got him on the morning flight to meet us in Sapporo.
From there we jumped in the car and headed for some roadside pillows near the furthest Western Peninsula of Hokkaido. Quite the beautiful scenic coastline, however we once again ran into problems. After three long hours in the car, the road was closed due to potential avalanches. We did manage to ski some turns right by the ocen which was sweet, but the next few days were more of the same tail chasage [pretty sure that should be a word now too]. No solid decision-making took place, just more long drives and little productivity. Eventually we strapped on our skis for a soul shred night session in Grand Hirafu. Followed by a SICK day at Teine in Sapporo where it was steep, deep, and stacked. Other notable moments were when we managed to shatter the van window, eating a lot of sushi/ ramen, and exploring small fishing villages along the coast.
But as we all know, all good things must come to an end... Regardless, it was a sick experience and fun crew. Hope to do it again soon!
Over and out,
Chris Benchetler
**Coastal winds, powder turns, and pretty views... Skier: Chris Benchetler - Photographer: Mark Fisher**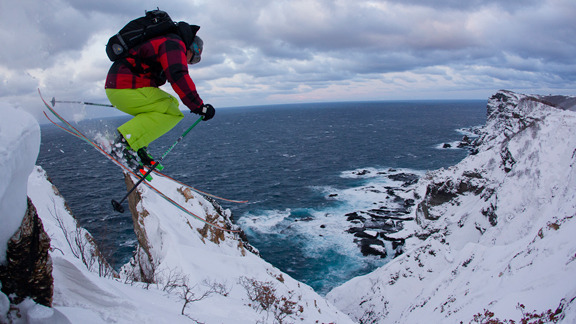 **Kung fu drop! Hai-Ya!!! Skier: Daron "Rapid Racin" Rahlves - Photographer: Mark Fisher**
**Big city livin... Photographer: Mark Fisher**
**One for the road. Professional street crosser: Chris Benchetler - Photographer: Mark Fisher**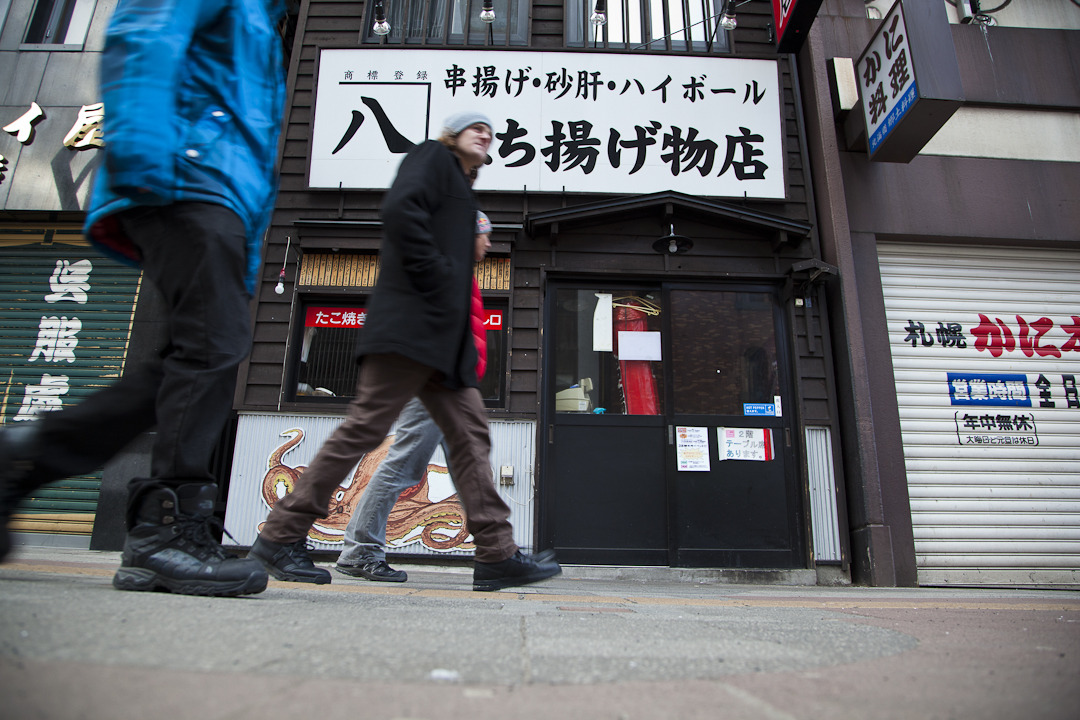 **The Crew. Photographer: Mark Fisher**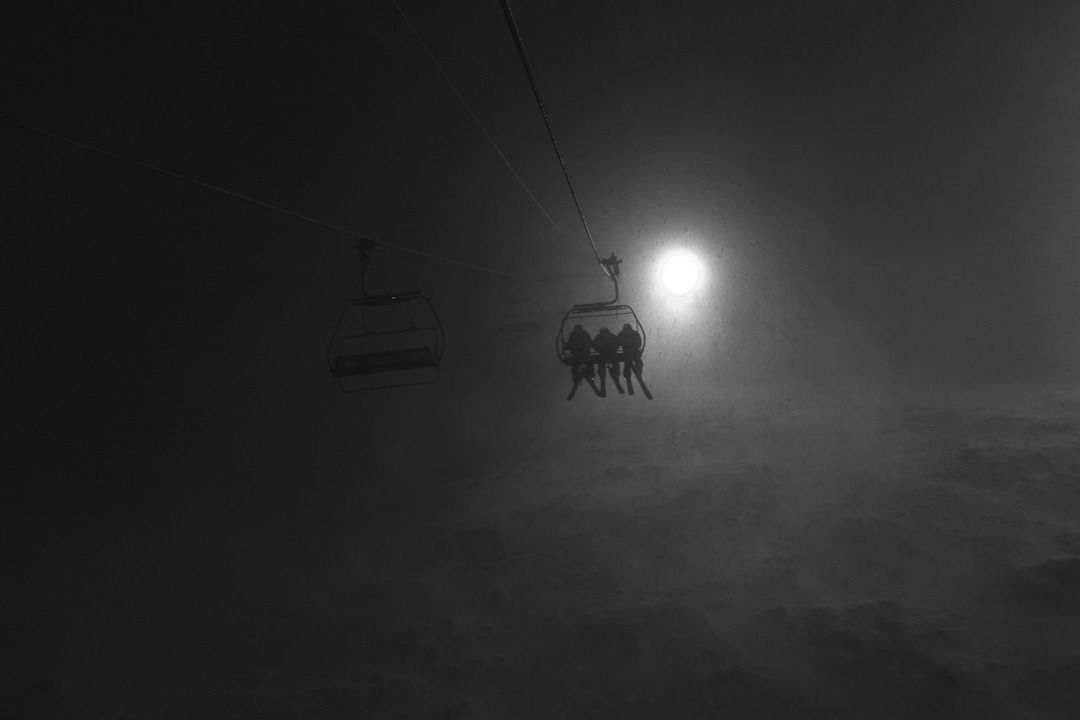 **Night shred. Huge fan.. Skiers: Crew - Photographer: Mark Fisher**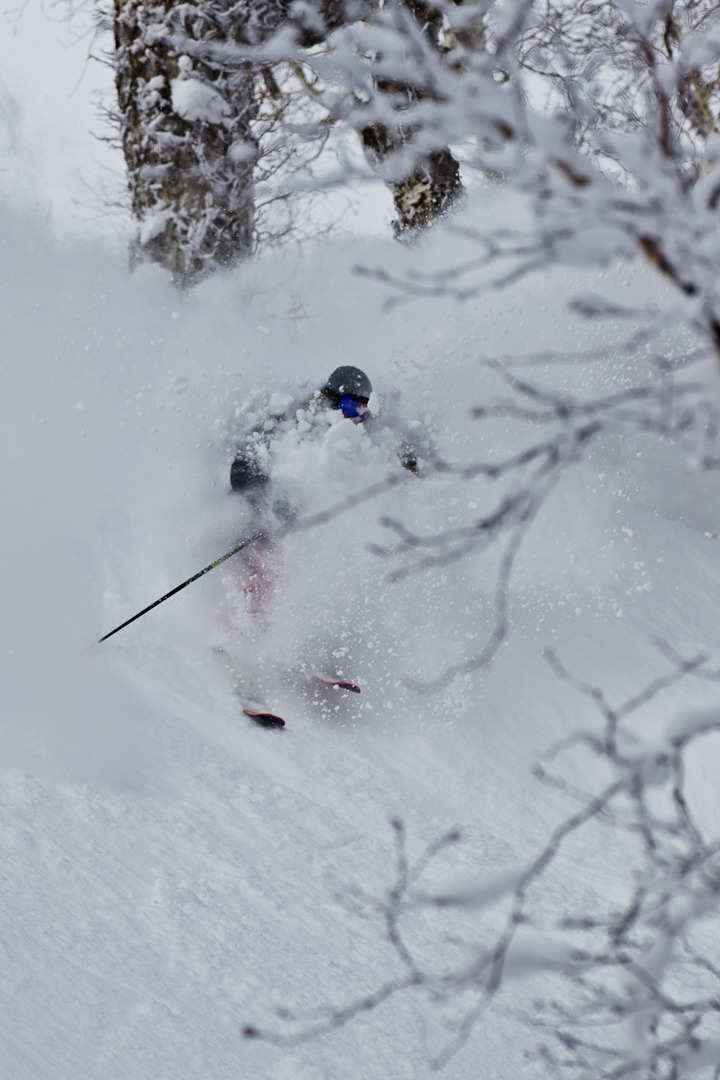 **JAPOW! Skier: Chris Benchetler - Photographer: Mark Fisher**