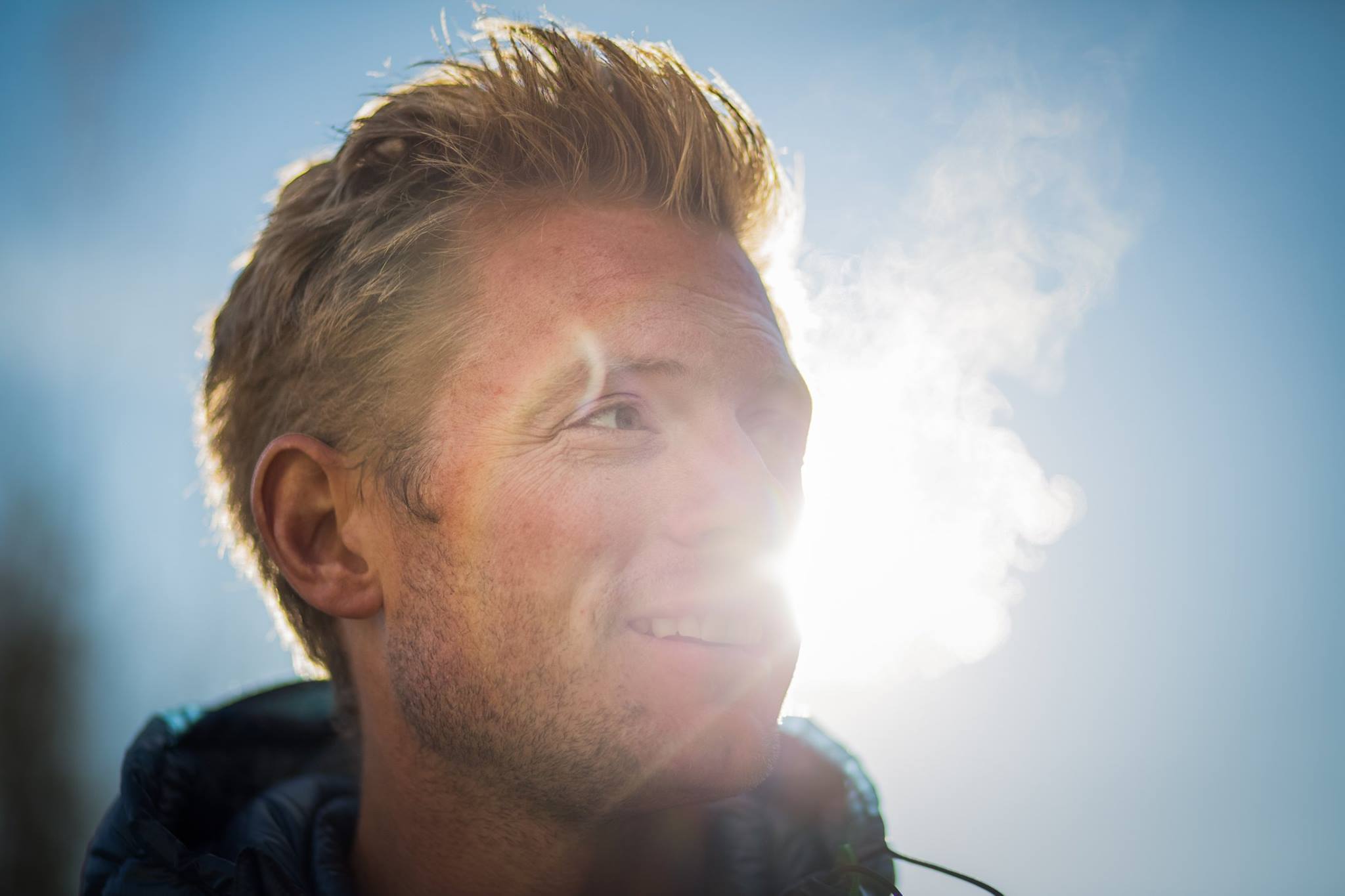 Donate to Jim Harris' medical recovery here!
Last week we posted a link on our Facebook to a medical fundraiser for photographer and adventurer Jim Harris, who suffered a serious spinal cord injury while preparing for the start of a 350-mile expedition across the Southern Patagonia Ice Cap. Jim was practicing with his traction kite, which he was going to use to help assist his attempt, along with fellow adventures Ben Peters and Forrest McCarthy, to cross 350 miles of ice, snow, and mountains in the Southern Patagonia Ice Cap while documenting the deterioration of glaciers there due to climate change. Jim's proposed adventure was one of four selected by Polartec as a recipient of their Polartec Challenge Grants, which "encourage the spirit and practice of human-powered outdoor adventure."
Jim was practicing with a traction kite, which he was planning on using to pull him and his partners along windswept Patagonia on their skis, when a strong gust caught him and yanked him high into the air. Jim tried to regain control of the kite, but was instead accelerated towards the ground. In a crushing fall, Jim broke two vertebrae in his back and shattered another two, losing the feeling and movements in his lower body.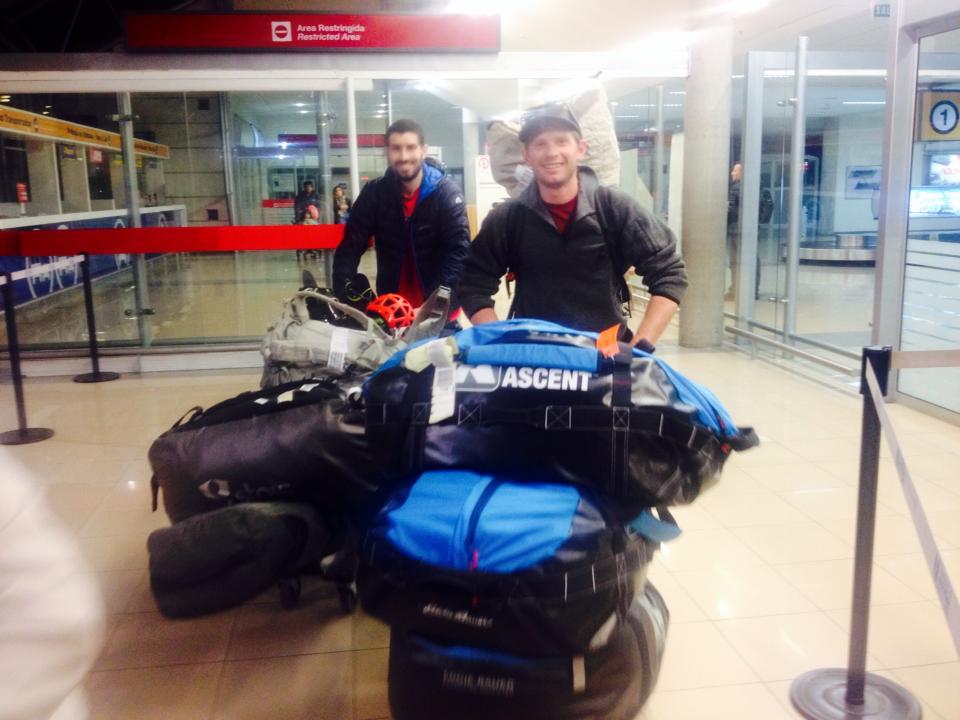 Ben and Jim clear customs to meet Forrest on the start of their Chilean expedition. Forrest McCarthy photo.
Ben's two partners, along with his family, friends, and even members of the extended TGR community, quickly snapped into action to try and get Jim, now on a backboard and in a neck brace, from Punta Arenas, Chile, back to his hometown of Cincinnati, Ohio. Despite the logistical difficulties of dealing with a medical evacuation from South America–including frequent delays due to mechanical issues with potential medivac planes–Jim made it back to his hometown after four days. He went under the knife at 8:30 AM EST today–his 33rd birthday–in an effort to repair his spinal cord and provide an opportunity for him to regain the feeling and use of his legs.
Under the handle of The Gnar Whale, Jim's grown to become a prominent member of the TGR forum community, and one of the lucky few to be able to transform his immense passion for the outdoors into a full-time career. Jim's penchant for exploration and adventure, combined with his mountain skills and photography talent, would eventually allow him to pursue a full-time career as a professional photographer, but not before inspiring countless members of our forums with incredible tales from his at times absurdly ambitious amateur adventures, such as a ski-touring trip to the Campbell Icefield and a legendary 33-day, 430-mile journey in a circle around Wrangell-St. Elias National Park in Alaska, which remains one of the most popular trip report of all time on tetongravity.com.
I felt an urge to advocate for support for Jim on the TGR homepage not only because of his graciousness and generosity–he's dutifully played mountain bike tour guide to me in Park City and helped me figure out how to take a decent photo here and there–but also because I too suffered my own spinal cord injury roughly 10 years ago on a college ski trip to Colorado. But while I leaned immensely on the support of my health insurance to soften the blow of the incredible medical costs associated with such an injury–the prolonged hospitalizations, reconstructive surgery, and long-term physical therapy that follows–Jim does not have that luxury.
Jim, with expedition partners Ben Peters (left) and Forrest McCarthy (right), enjoying a small Thanksgiving feast in Punta Arenas, Chile last week.
While his travel insurance covered the cost of transporting Jim back home, from hereon out his medical care is coming out of pocket without any insurance coverage. Thus far, over $80,000 out of his family's $100,000 goal has been raised in less than a week, although it's for certain that his costs will grow beyond that. If you'd like to support Jim's recovery with a final contribution, please do so here: Jim Harris' Youcaring Fundraiser. Best of luck today, Jim!! We'll do our best to keep your fans and friends updated with information on your recovery as we hear of it!
---
More more of Jim's awesome and inspiring work, check out his website and his many enlightening and entertaining contributions to the TGR Forums community here.