In stark contrast to the lower 48, which has largely been starved for natural snow for most of this winter, Alaska has been feasting on a seemingly endless string of storms. The persistent and powerful storms have made national headlines from CNN to the Huffington Post. So far this year, most coastal Alaska towns have received upwards of 20 feet of snow — at sea level. In early January, a declaration of disaster was issued for the town of Cordova when roofs collapsed and homes were buried in snow. National Guardsmen were deployed to help them deal with the excessive snowfall.
A sweet, sweet run in Haines, Alaska, as seen from the heli. Photo by Colter Hinchcliffe.
Alyeska resort in Girdwood, Alaska, is reporting 568 inches of snow since Nov. 1, only 80 inches shy of its annual average, and it's only February. Powder hungry pro skiers have been flocking to the resort since before Christmas and their reports have made more than a few people green with envy. A TGR film crew including Sage Cattabriga-Alosa, Dash Longe, Dylan Hood, and Tim Durtschi recently made a pilgrimage to the Girdwood area, you can check out video from their trip here.

For most operators in Alaska, the heli season starts in late February or early March and goes until May 1. Kevin Quinn, owner of Points North Heli-Adventures in Cordova, is fired up for this one.

"This year we are way above normal snowfall," Quinn said. "We flew around the zone the other day and there is a lot of snow, the holes in the glaciers are all filled in, and we've got 8- to 9-foot snowbanks around our heli-pad."

PNH's first groups of the season are in house, both guides and clients are eager to sample the goods. PNH is also offering a first of its kind heli-assisted yurt-based ski touring program this year. This is the first time this has been available to the public and is a more affordable and unique way for people to experience the Chugach.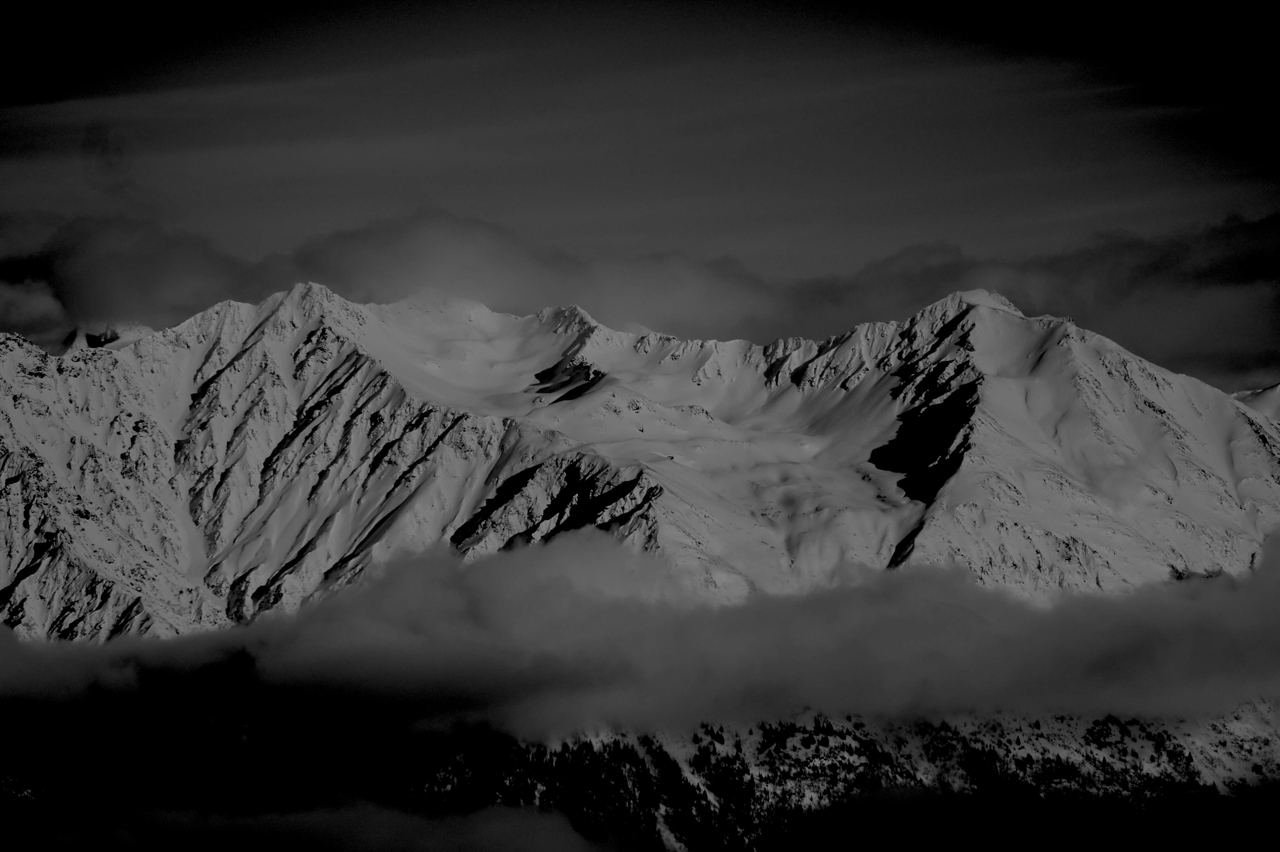 Seemingly endless Haines, Alaska. Photo by Colter Hinchcliffe.
Professional skier James Heim is in Haines with a crew to film for MSP. Haines-based heli-ops Southeast Alaska Backcountry Adventures (SEABA) and Alaska Heliskiing are both scheduled to get their first groups in the air starting this week.

While still en route, Heim said, "We saw a glimpse of the mountains on the flight in and they are looking so caked and amazing, I can't wait to get out there with the crew."

TREW co-owner and founder Tripp Frey is also in Haines with professional skier Colter Hinchcliffe, they are among a lucky few who've already had a chance to fly.

"We were one of the first groups out this year, we got to ski some of the classic lines," Frey said, "With all the snow they've had and more in the forecast this season is off to a fantastic start."

Thompson Pass has received over 600 inches of snow this winter and the heli-operations in Valdez are getting ready for action. Valdez Heli Ski Guides' brand new Tsaina lodge is scheduled to open in early March. The new 24-room facility will offer the most expensive, but the most modern lodging on the pass, with heli rides right outside your door. Just down the road at 45 mile, Alaska Rendezvous Heli Ski Guides also offers lodging on-site.

Ralph Backstrom, the current Freeride World Tour leader, has been accessing terrain by snowmobile and filming near Thompson Pass with TGR.

"We've been riding big lines, but hiking up them," Backstrom said, "I'm stoked to bang out some laps in the heli when it goes blue!"

Going to Alaska can be a gamble, but this year it's a pretty safe bet that they have more snow than just about anywhere. If you're hungry to ski some powder or you've just always wanted to go to AK, this is probably the year to do it.