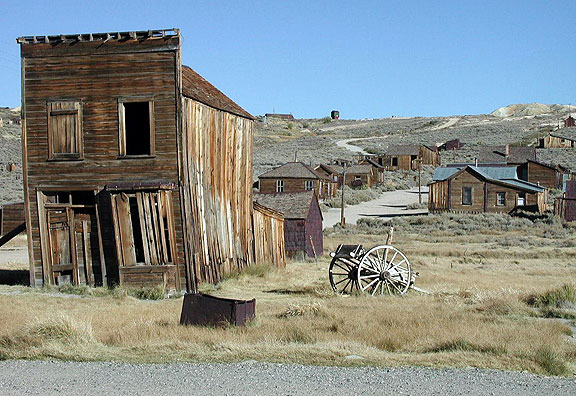 With the mountain closed, work on hold until the summer, and nothing obvious to do, off-season in resort towns can drive a sane person crazy. No structure, no income, and seemingly no one around can really turn living the dream into an existential nightmare. However, with some motivation and discipline, off-season can be one of the best times of the year to be in Jackson, Tahoe, or Telluride.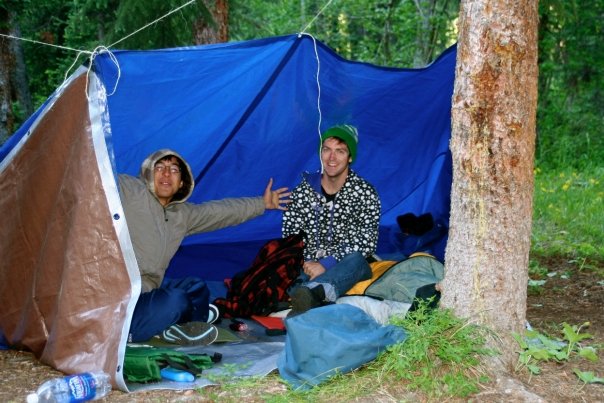 You didn't know that camping in a shitty tarp tent that lets mice in is free?
1. Take Advantage Of Free Activities
With most national and state parks not switching gears into high season until Memorial Day, May is an excellent time of year to check out some parks and camp and visit for free. Golf courses are also either cheap or not officially open yet, meaning free greens fees! And if you're thinking about that trip to Moab, do it now. Come July, you'll be suffering from dehydration and heat exhaustion along with caravans of out of shape tourists.
2. Scavenge
With the season over, everyone and their mom is getting the hell out of Dodge, and likely tossing a bunch of their winter gear in the hurry. The people who just came for the winter have tossed a bunch of crap they couldn't fit in their car on the way out of town, restaurants and stores are jettisoning blemished and broken equipment, and the rich people on the hill are probably chucking their skis just so they have an easier time getting to their golf clubs when they come back for summer. Roll around town, grab what you see, put in some elbow grease, and voilà! The local coffee shop's busted espresso machine turns into a shining, functioning eBay sell and you cash out a bunch of used skis on this site's own forums. All off-season takes is a healthy amount of resourcefulness and an ability not to succumb to the mental toll all resort towns take on their residents when they turn into rainy ghost towns in the spring.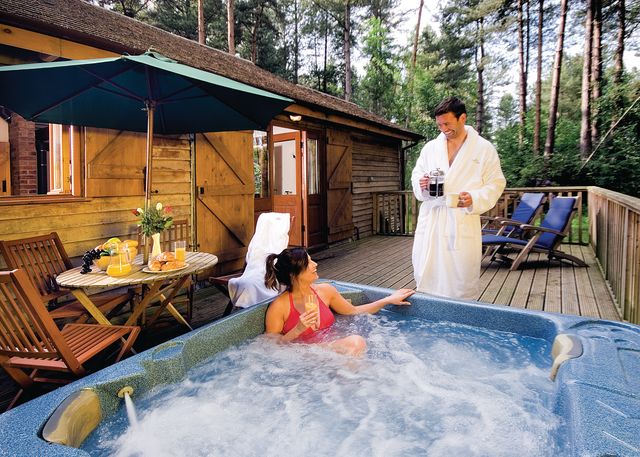 "And the best part is, this isn't even our house!"
3. Poach A Hot Tub
A ski bum rite of passage, the hot tub poach is most obviously taken advantage of in winter, when sore legs need the loosening effect of a bathtub of scalding chlorinated water. However, security is also on its game during the high season. Come May, they're furlowed or taking a nap in their truck. Take advantage and poach with minimal risk from the feds.
Hey, it worked for TJ Burke…
4. Start A Local Romance
Now that the tourist bros who showered your town's female population with shots all winter long are gone, your chances of hooking up with that one girl you've been eyeing from across the liftline are up considerably. For those looking for a little more than a one-night stand, now that the town is whittled down to the permanent population, girls are going to take the prospect of you as a potential long-term mate more seriously.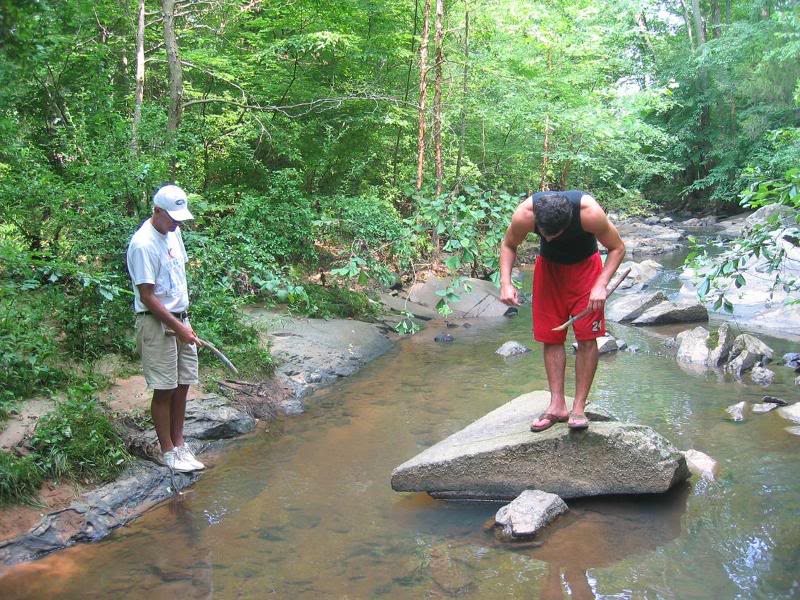 A cheap fishing rod, or simply sticks, is all you need to thrash about in the river and maybe catch some food.
5. Catch Your Dinner
Most resort towns, in addition to their home mountain, also have a picturesque creek flowing through the valley. There are very likely healthy, delicious, natural-fed fish in there as well. Brush up on your fishing skills and get out on the shore to catch some free dinner. It's a perfect way to both pass a lot of time and cut down your costs, two primary concerns of the off-season.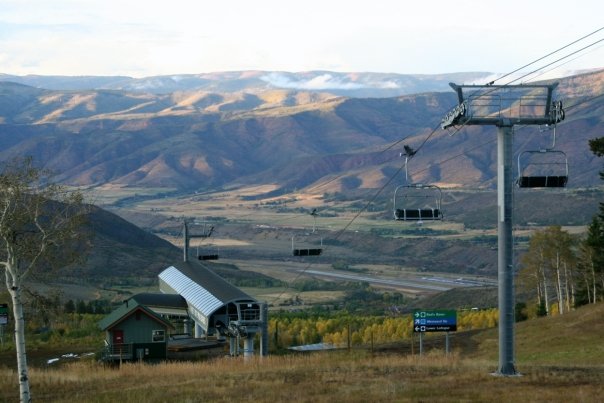 Get out there, there is plenty to see even without the snow.
6. Set A Goal
The off-season is a great time to slowly lose your mind, with the lack of commitments, schedule, or any real responsibilities of any kind. To keep the mind nimble and make the best of your time, set some goals to hit before summer. Hike all the trails within a fifteen minute drive, bike three hundred miles in May, watch the sunrise over town from the local vantage point, take your camera everywhere you go, read a book – whatever you gotta do to feel like you crossed some achievements off the list come summer. It'll take a lot of pressure off when you still want to do all those things but have to accommodate a high-season summer works schedule.
7. Proclaim Yourself A True Local
With the chaotic blend of tourists, first-timers, and others during the winter season, it's pretty hard to tell who you're sharing the lift with or sitting next to at the bar. But the off-season whittles the local population down to the true locals who are there for the long haul. Make some new friends knowing they're actually going to stick around, and be proud that you're sticking it out yourself. Living in Aspen, I finally met all my neighbors and started some of my best friendships in the spring.