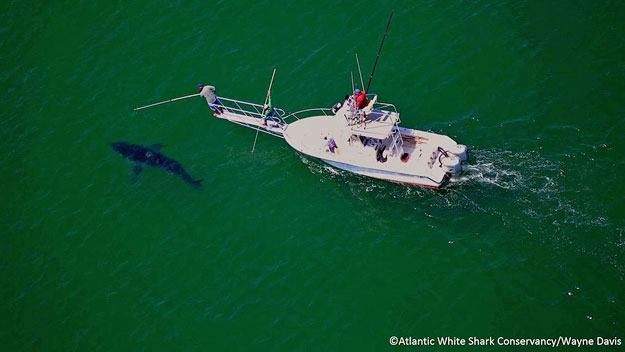 This 15-foot White shark, spotted off Cape Cod, marks the start of the 2015 shark season. Atlantic White Shark Conservancy/Wayne Davis photo.
The spotting of a 15-foot White shark of the coast of Orleans, Massachusetts yesterday in relatively shallow seas along the elbow of Cape Cod marks the start of the 2015 White shark season in New England, stoking wonder, along with fears that locals will need a bigger boat.
As water temps warm every summer, White sharks make their way to the Cape to feast on the copious seals that migrate to the area and occasionally get a bad rap when when similarly-sized basking sharks, which are harmless and eat plankton, tail tourists in their kayaks and scare the living shit out of everyone at the beach. Psyche!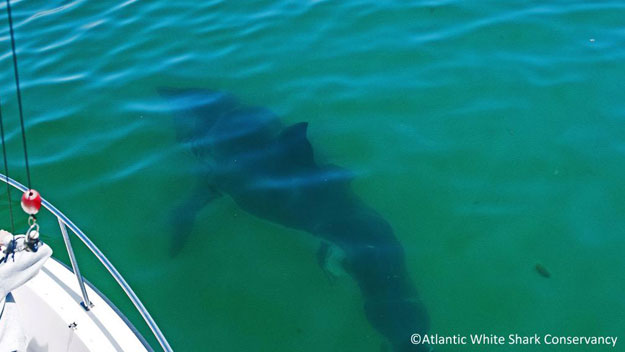 This 15 foot female Great White was spotted in 15-20 foot water off the coast of Cape Cod Monday. Atlantic White Shark Conservancy photo.
But for those still terrified at the idea of being eaten alive while on summer vacation in the commonwealth of incomprehensible accents, Dr. Greg Skomal of the Massachusetts Division of Marine Fisheries has some sage advice, namely don't swim near seals, don't swim alone, and don't swim far out to sea. He neglected to mention, however, that chumming the waters near your favorite surf break, and cleansing a fresh wound with a saltwater bath, should also be avoided.
RELATED: This video of cold water surfing will seduce you
With climate change warming ocean waters in the Atlantic and elsewhere, there's been increasing concerns that White sharks will head farther north into the traditionally colder waters off the coasts of New Hampshire and Maine, although a recent dorsal fin sighting off the coast of Wells, Maine was later judged to be another damn basking shark.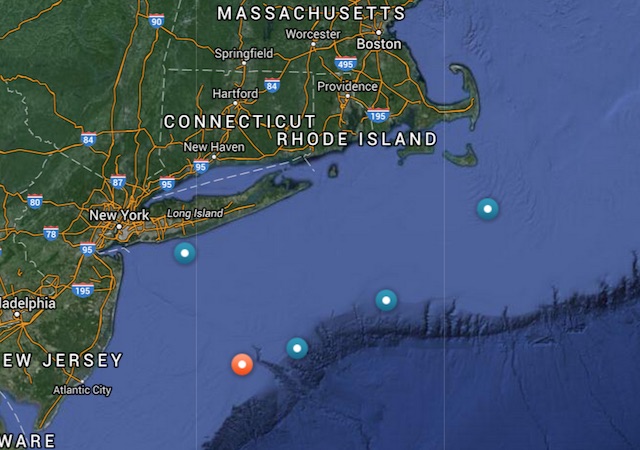 OCEARCH keeps a live track of all the tagged Great Whites around the world. This is where they're at in relation to the Northeast as of this morning.
For all kinds of White shark fun this summer, be sure to follow OCEARCH's shark tracker and watch as giant predatory shark get closer and closer to wherever you're planning on spending the 4th of July weekend. Surfers, though, need not be concerned, as we all know good summer surf in New England is only available at that artificial wave in Nashua that you have to wear a goofy helmet to ride.