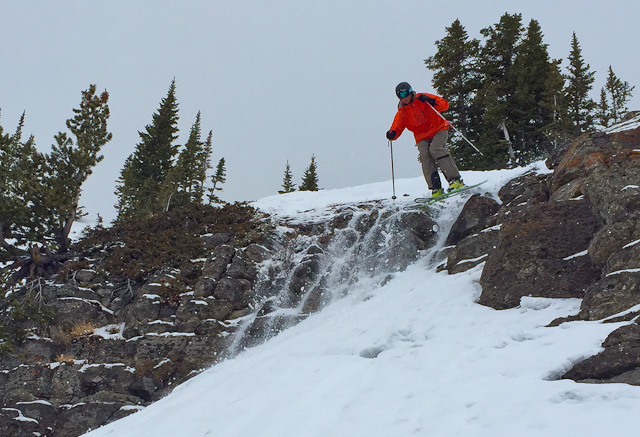 Ryan Halverson, living dangerously? Ryan Dunfee photo.
My mother frequently reminds me not to die skiing. "People die every day on the slopes! Just watch the news!" She is quite literally afraid that I will perish making a turn or running into a tree.
The National Ski Area Association released the 2013-2014 reports on skiing fatalities, and they do not warrant the fear that my mother succumbs to. Only 32 skiers and snowboarders died inbounds in the United States during that season, equating to about one fatality per million skier and snowboarder visits. So when I tell my mom that there's a one in a million chance of me dying on a gondola lap this year, I won't be exaggerating. Based on mortality rate per participant, we broke down the numbers to give you ten things more deadly than skiing in snowboarding at a US ski area.
As a PSA, these activities are all dangerous, and we do not mean to minimize the injuries or fatalities that have occurred as a result. Serious harm can occur, and although these are humorous approaches, please be safe and careful!
Skiing/Snowboarding inbounds in the US: 1 Death Per Million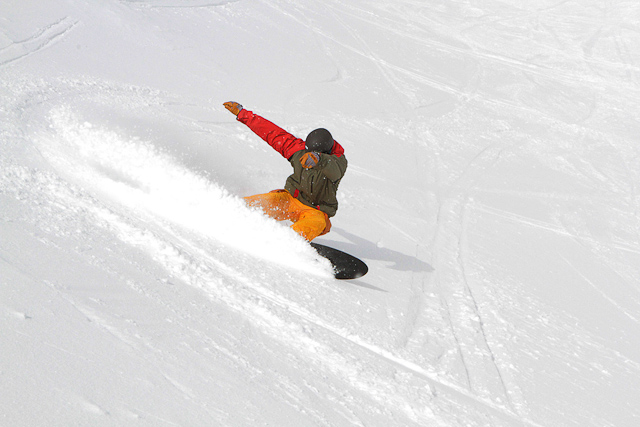 TGR Senior Designer Olaus Linn ain't afraid of groomer pow. Ryan Dunfee photo.
32 skiers and snowboarders died inbounds last winter. Tragic as these deaths are, the danger of shredding the hill (inbounds) is greatly exaggerated by the media and terrified parents, causing only 1 death per million skier/rider days.
#10: Bicycling: 7 Deaths per Million
Let's hope this family knows what they're getting into... Steve Jurvetson photo.
Learning how to ride a bike is a right of passage for nearly all American kids. It's a primary method of transportation for the under 16'ers, the hipsters, the eco-conscious, and mountain enthusiasts alike. But parents be warned–your kids have a higher chance of dying on their daily bike ride to school than they do on your yearly ski vacation.
#9: Dog Attacks: 8.5 Deaths per Million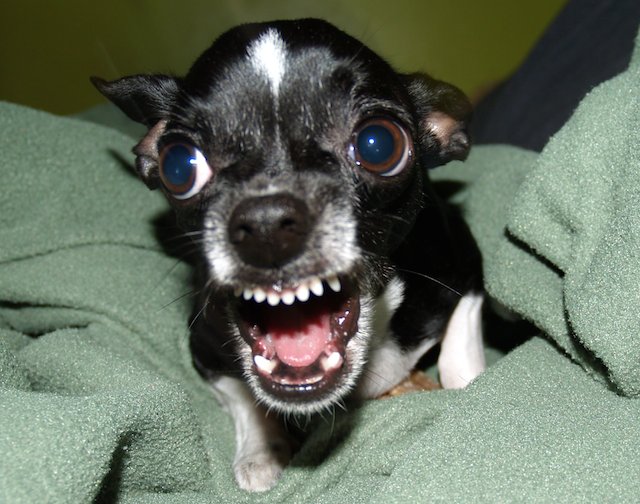 Look at this killer! Dave Shankbone photo.
How many dogs live on your street? How many of your friends have dogs? Better yet, how many of dogs do you own? Probably quite a few, especially if you live in a mountain town. You are more likely to die from being bittenw by (that neighborhood stray with rabies?), or your neighbor's poorly-trained dog than you are sending Corbets.
#8: Dancing at a Party: 10 Deaths per Million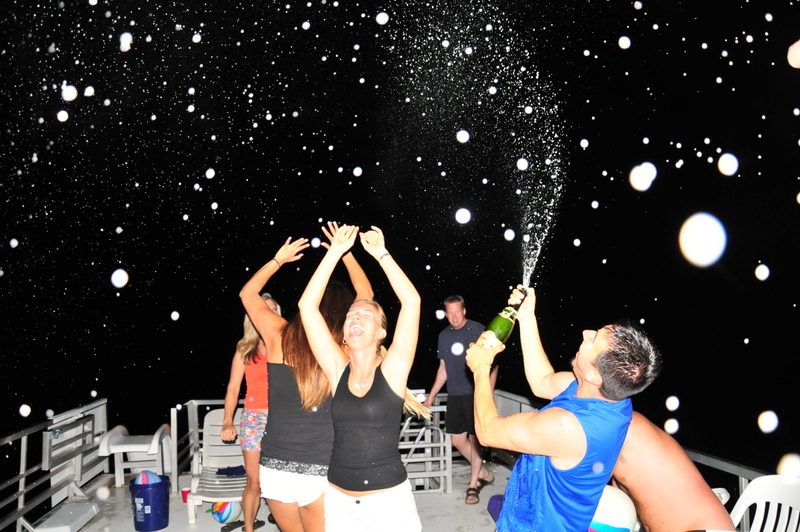 These people could perish any second now; let's hope not. Adventure Jay photo.
College is super fun… and so is pretending to still be in college. Dance parties can happen anywhere, anytime, and anyplace. But here's a sobering fact: you're ten times more likely to die mid-cha cha slide than you are shredding trees. I am curious, how could you actually die of dancing? Do you twerk that hard?
#7: Bug Bite or Sting: 18 Deaths per Million
Bees are fuzzy, so maybe this isn't as painful as it looks? Photo by SourceFed.
Yesterday, I drove all the way home with a bee crawling around my car because it was too windy to open my windows. Who knew I was such a risk taker? I'd bet that I am far more likely to die in a tree well or hauling ass with no helmet than being stung by a bee or bitten by a bug. I bet wrong. I am eighteen times more likely to die from a bee or bug than skiing at the resort.
#6: American Football: 20 Deaths per Million
They're not even touching? Wikimedia Commons photo.
NFL football is no stranger to head injuries, but neither is your weekend pick up game. Whether you're a high school quarterback looking to get laid, or even a sorority girl playing Powder Puff, you are far more likely to die throwing the pig skin around than hitting a twenty footer at the resort. I'd say Tim Riggens is way more at risk in Friday Night Lights than your local 16 year old trying to send it for the boys in the park.
#5: Hiking: 63 Deaths per Million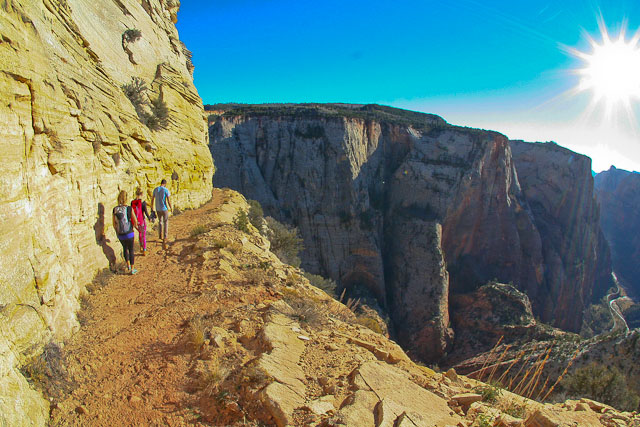 Nothing to worry about here, just a 1,500 foot drop on the right. Ryan Dunfee photo.
Hiking is really just an elevated version of walking. If you're 63 times more likely to die from walking up a rocky hill than taking a hot lap in the trees, I'd say every teen has an excuse not to go on their scenic family trek. Falling off that mountain overlook on the hiking trail is apparently a very real threat. Be careful out there.
#4. Out of Bounds Avalanche: 70 Deaths per Million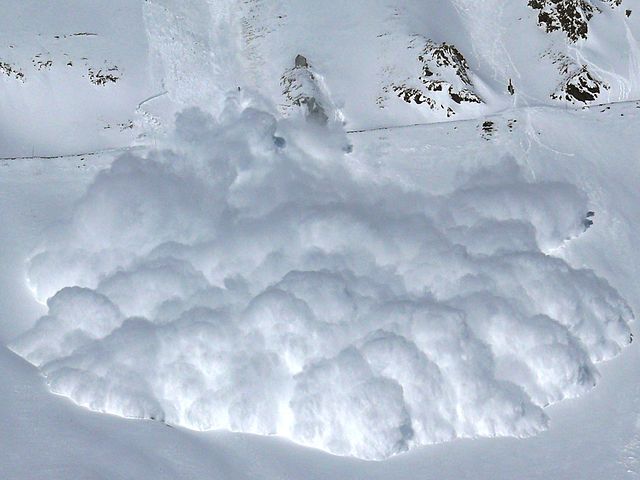 It basically looks like a large fluffy cloud. Photo from Flickr.
To put things into perspective, skiing out of bounds leaves you far more vulnerable to death and injury than skiing in bounds does. Rarely does a season go by without out of bounds avy fatalities. Keep in mind that 100% of fatal avalanches occurred in the backcountry this year. Having gear is not enough, know your limits and pay attention to the snowpack. With that said, ski season is still alive in the Tetons, Colorado, and elsewhere, so get after it while staying safe!
#3: Canoeing: 100 Deaths per Million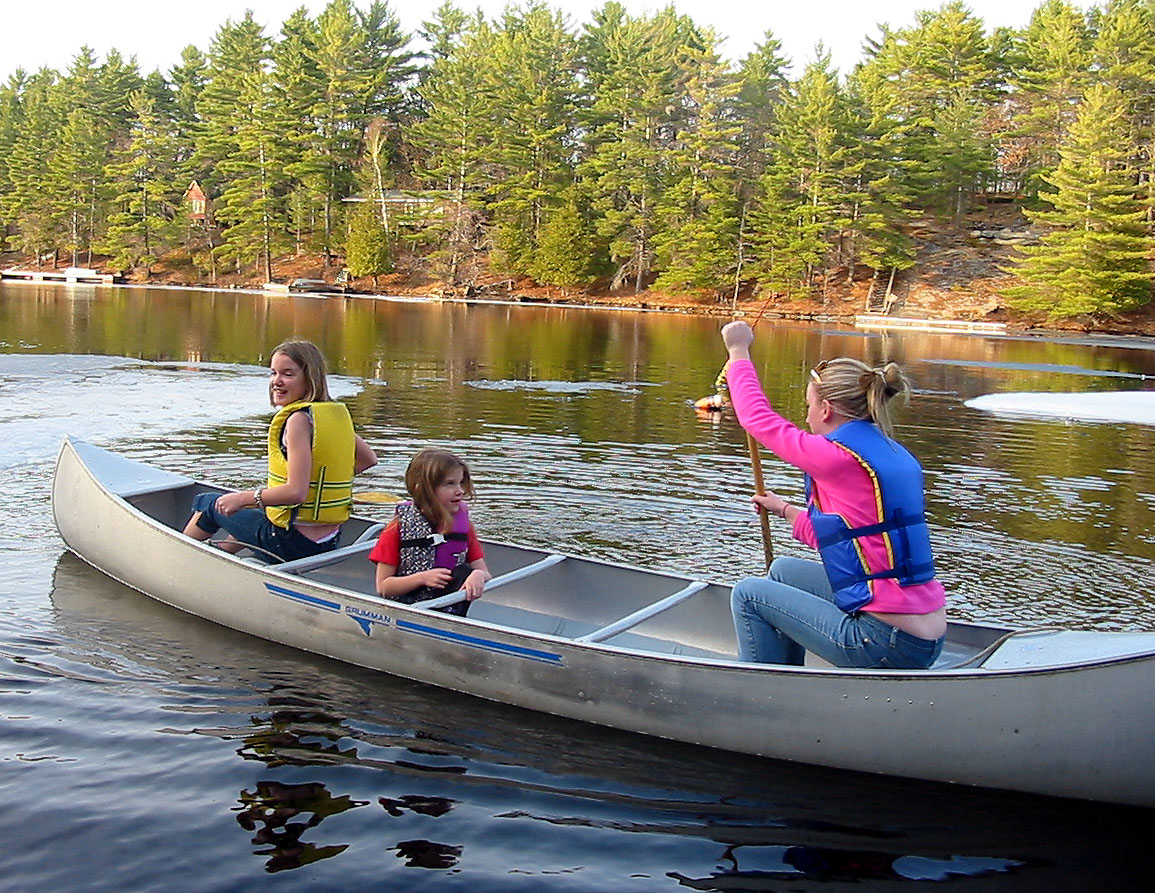 They are practically waiting for imminent death. Wikipedia Commons photo.
Canoeing is a great method of river travel for your low-key camping parties. They are easy to use and fit enough beer cases to get you through the weekend. For these reasons, they're especially great for those days when you don't want to do a whole lot more than drink and float. But next time you decide to board such a vessel, take caution–you are one hundred times more likely to die on the water in a canoe than on the ski hill.
#2: Boxing: 455 Deaths per Million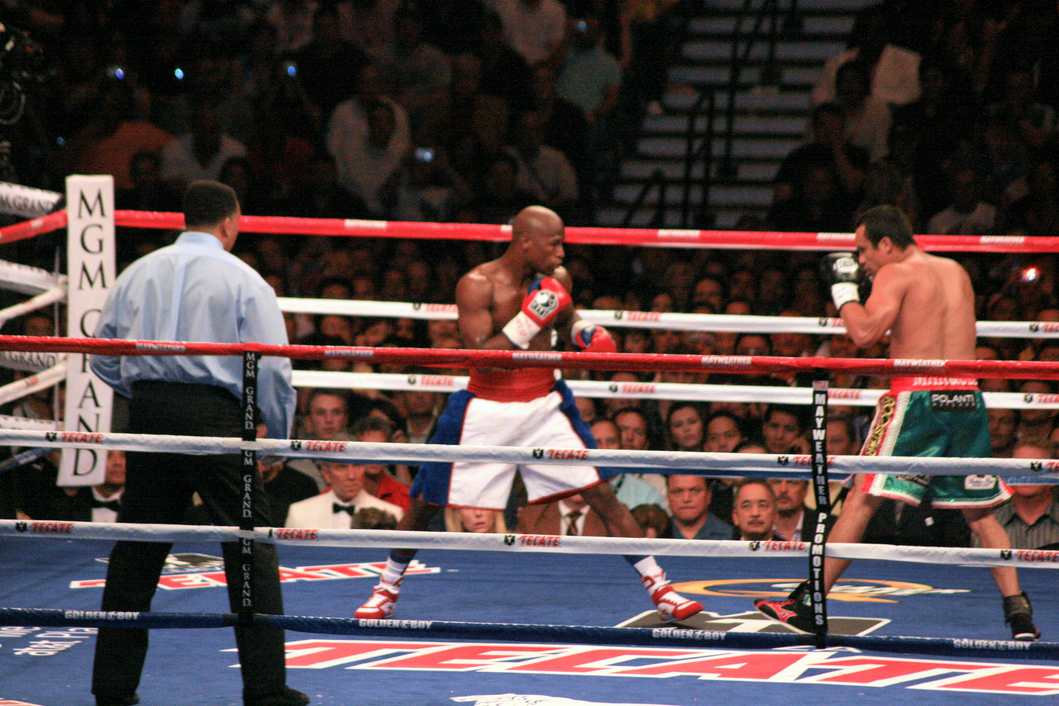 I most likely would not want to be in the same room as Floyd Wayweather Jr. Wikimedia Commons photo.
Now that the Mayweather-Pacquiao fight is over with, everyone can return to not caring about boxing. Boxers themselves only have a limited number of fights a year so that they can recover between matches. You've seen their swollen faces after a fight, so it should come as no surprise that it's way deadlier than skiing.
#1: Walking Down the Street: 1,420 Deaths Per Million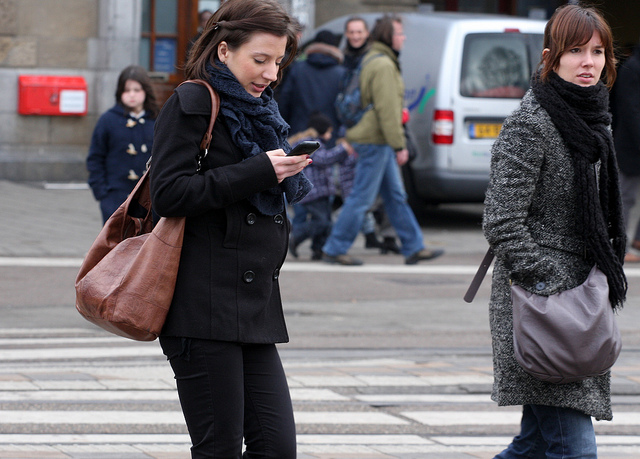 These women don't even know the danger they are in. Matthew Kenwrick photo.
Walking your dog at night or running to get your coffee every morning is the most dangerous activity on this list. You are susceptible to speeding cars, uneven sidewalks, store front fires, and a host of other ominous threats. But that's not to say we don't sometimes walk and text or drunkenly stagger home now and then. So PSA, take these numbers to heart, and walk carefully so you can get those fresh turns in the morning.