From the beginning of the season in Europe, to the 2 months spent in Canada, this season has been epic. After 72 days on the road chasing powder, I'm back at home crossing my fingers for another spring storm to hit Snowbird.
It will be fun to watch One for the Road when it comes out this September and conjure up memories of awesome weather in France, armpit deep days at Baldface, and apres shred with the Whistler boys.
Here are some of the highlights from my Winter.
**Hitting the road out of the Alps at sunrise. Driving towards palm trees and sea.**
**Sage and Benchetler contemplating the right spot to duck this rope in France.**
**Sage natural take off 720.**
**That microphone isn't even plugged in, and where are the cameras?**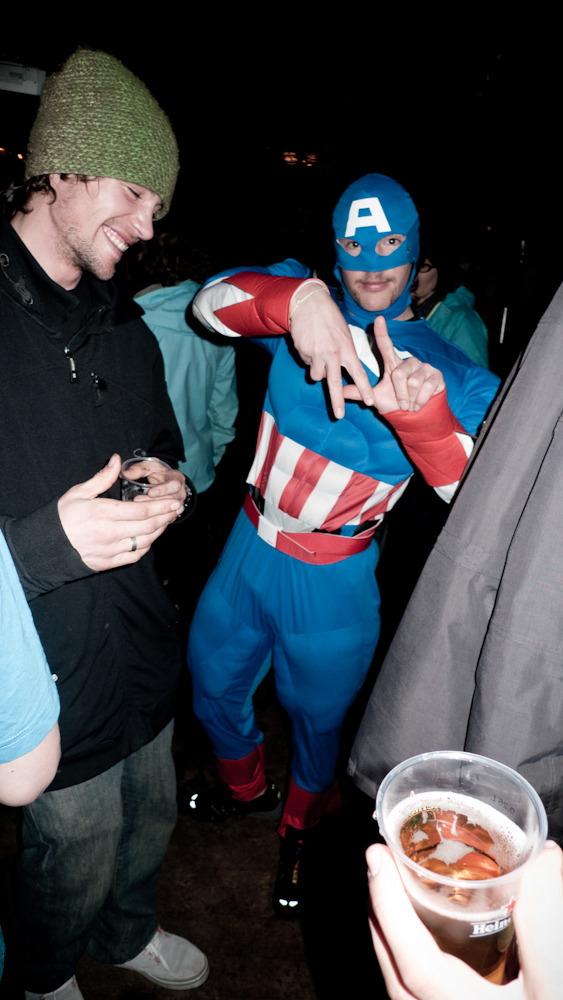 **Rory Bushfield joined the TGR team this year. It's awesome, every photo I have of him he's laughing in it.**
**Baldface was the most fun trip I've been on in a while. Sage, Dylan, Dash, Grete, four camera guys a photographer and a guide. We would all stumble out of the cat at the top each run, laughing at whatever Dash just said, and be ready to slay some of the longest, fluffiest tree runs of our lives.**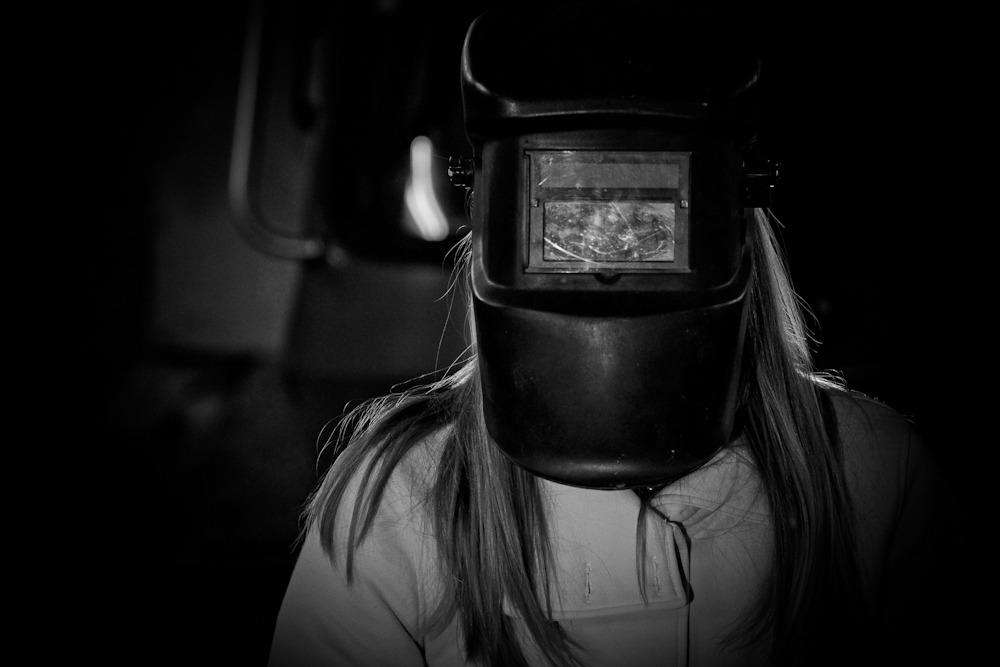 **Grete, Baldface.**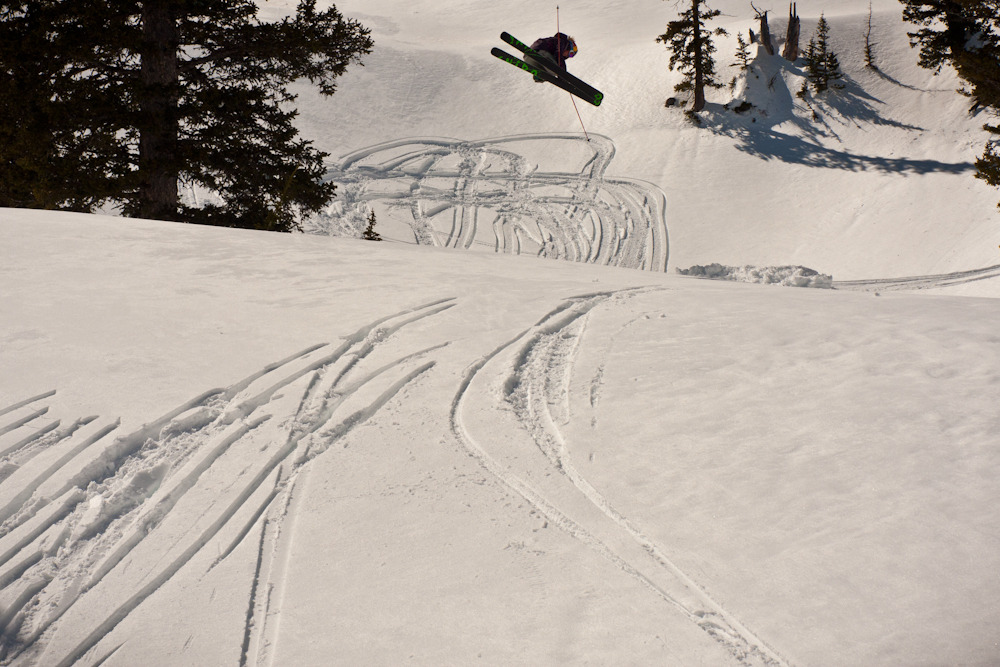 **Grete 720.**
**Callum, Rutherford BC.**
**Callum Heli skiing in the backyard.**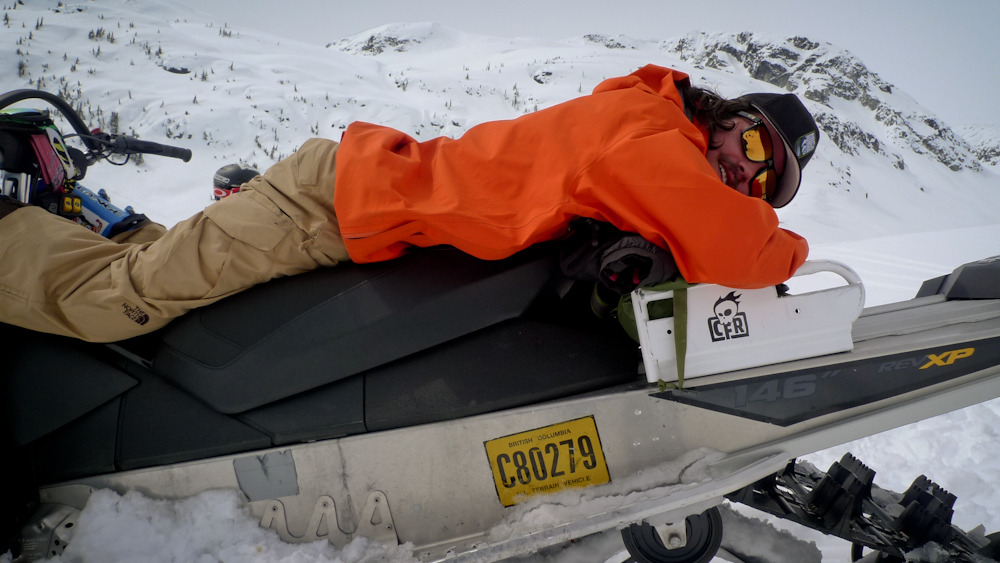 **Callum has one of the smoothest big mountain styles out there. He's a super mellow dude that is usually the first guy to get a shot on a film day. He'll get the ball rolling, which helps the other riders out when it comes to getting shots.**
**This is one of Griffen's first shots he got in Pemberton. Later that evening at around 7pm, he got his second shot. A banger!**
**Dylan Rutherford BC.**
**Dylan was just hitting natural features in Pemberton. No jump building. He would session hits that no one had seen before in a zone that's had plenty of eyes on it over the years.**
**Pappa Jordan. Now it's on Ian Mac's hit list AND Todd Ligare's hit list. Some years it doesn't fill in right and you just have to be ready to tackle it when it gets good. That could be one morning out of the whole season. Ligare getting bucked off the second hit.**
**Ligare backflip.**
**Rick showing Dana some heli recon footage.**
**Scouted the zone, got the heli, record amount of snow, bluebird, and we're setting off avys left and right. Let's go home.**
**Sage scoping some natural features at the Snowbird comp.**
**So long Canada!!**